Black Friday Gaming Deals 2021
Find the best Black Friday bargains for all things gaming, including headsets, monitors, controllers and much more.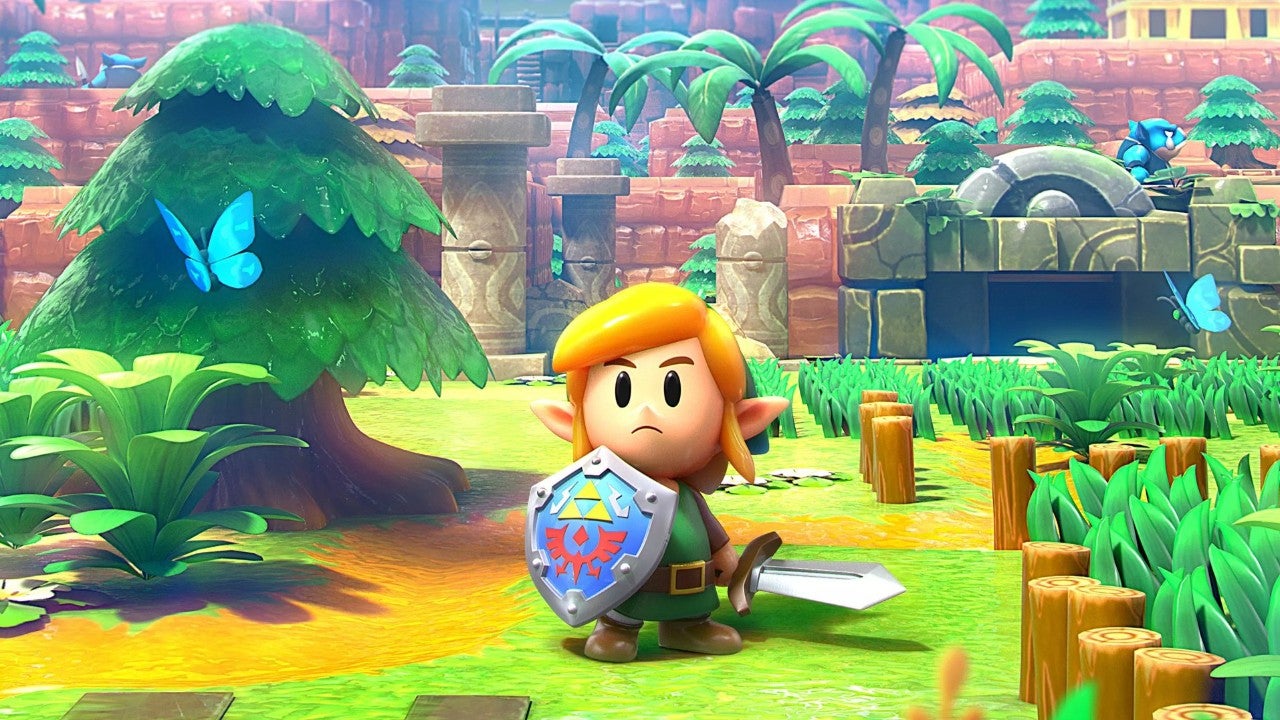 It's the festive shopping season once again. Black Friday and Cyber Monday offer some of the most significant discounts of the year, so it's important to maximize savings. We're here to help you milk this corporate celebration with the best Black Friday gaming deals.
Most Black Friday and Cyber Monday deals pop up around mid-November and some stores like Best Buy have launched their early Black Friday deals, and a price guarantee in case prices drop even further.
Here's some of the best Black Friday 2021 gaming and electronics deals. Note that these deals are all in USD. If you want the GBP, head over to our friends at Eurogamer for their separate savings lists. Happy shopping!
Gaming laptops and displays
Black Friday can save you hundreds of dollars on laptops and other pricey hardware at major retailers. These types of deals sell out fast, and sometimes find their way to eBay with inflated prices. Thanks, scalpers.
Luckily, there seem to be some pretty solid choices this year. Also check out our Black Friday deals on gaming monitors and gaming laptops for an even wider selection.
Don't forget memory cards
Our systems have a limited amount of space. If you packed your library full this year, you might want to consider hunting down memory cards for your PC or console.
Keep in mind that not all devices need the same memory cards. A Nintendo Switch needs a microSD, but PlayStation 4 and PC used the same kind of hard drives like SSDs or HHDs. Thankfully, we have separate Black Friday buyer's guides for both.
Headphones, mics, and other gadgets
Sometimes, we need more than just our computer. Headphones, microphones, and other gadgets often cause a fuss over the holidays.
These deals on headsets, keyboards, and mice should help those in need of gaming acccessories. We also have gaming headset and gaming keyboard and mice deals pages for alternatives. Also, one more tip: Best Buy usually has tempting deals on its non-gaming headphones.
Controllers for all consoles
This year introduced plenty of new controllers, especially for the Xbox. Xbox Design Lab and the other releases from this year nearly guarantee that one of them at a reasonable price.
The Xbox wireless controller has always been a must-have for the console's fans. Microsoft slashed the price for its new wireless controller to $40 last year, which was $20 less than the launch price. This deal was all over the place, including the Xbox Store. Keep this price in mind when comparing against other controllers this holiday season.
Here are a couple controller deals for consoles of all kinds. In case you're curious about PS4 controllers in particular, we also have a full article on best PS4 controller deals for Black Friday.
Online services and subscriptions
PlayStation and Xbox gaming subscriptions typically receive some sort of discount. Last year, PS Plus was 25% off for an annual subscription at $40. Meanwhile, a Xbox Ultimate 3 Month Subscription sold for $23 at Best Buy. On the other hand, Nintendo barely offers discounts on its online services, even during the holiday season.
Only Xbox Game Pass discounts have come out so far. We'll be sure to update if retailers decide to drop any last-minute deals, though.
Games, games, and more games
Many games have already received discounts in the lead up to Black Friday and Cyber Monday. Old classics and new releases alike usually have some sort of deal. For example, Call of Duty: Vanguard probably won't be 30% off, but Black Ops Cold War might be. Last year, Horizon Zero Dawn dropped to $10 on Amazon, too.
So many good games are on sale, but here are a few to start. We have even more on our Black Friday PlayStation 4, PlayStation 5 Xbox, and Nintendo Switch deals pages.
Nintendo Switch games
PS5 games
PS4 games
Xbox games
Want more discounts? Check out our hub pages on the best Black Friday discounts for Xbox, Nintendo Switch and PS4. For more recent deals, head over to the Jelly Deals twitter account.