Select Xbox controllers are down to $40 at Best Buy in this early Black Friday deal
A stellar bargain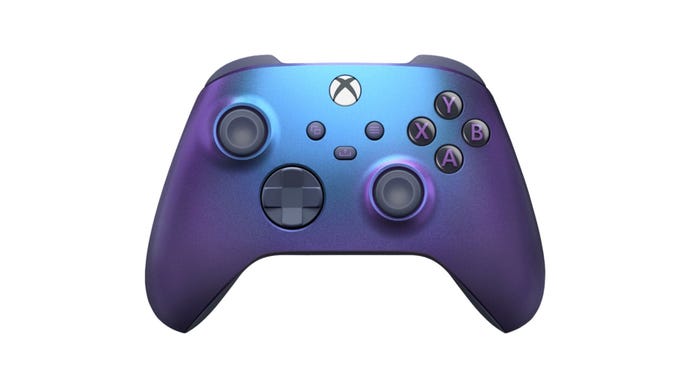 Black Friday is almost upon us, although really it's already begun with many retailers going ahead and dropping plenty of great gaming deals.
A great deal to take advantage of is on controllers, which continue to get more expensive as platform holders refine and add new features to their designs with each generation. That's not ideal however if you're looking for spare controllers when you want to play local multiplayer. Fortunately, a select few Xbox controllers have had a price drop at Best Buy making this a good time to stock up on one or two more.
There's price reductions for a whole range of Xbox controller designs, some that cost more than $59.99 of a standard controller. For some reason however, the Stellar Shift special edition, previously selling for $69.99, is the only variant that has been reduced to the same price as the standard Carbon Black and Robot White, so it's both a good saving while offering something a little more colourful.
If you're not after controllers but headsets, SSDs, Micro SD cards, or any other gaming item then make sure you check out our Black Friday 2023 page for all the latest gaming deals.