2021 Prime Day highlights: the best deals on gaming mice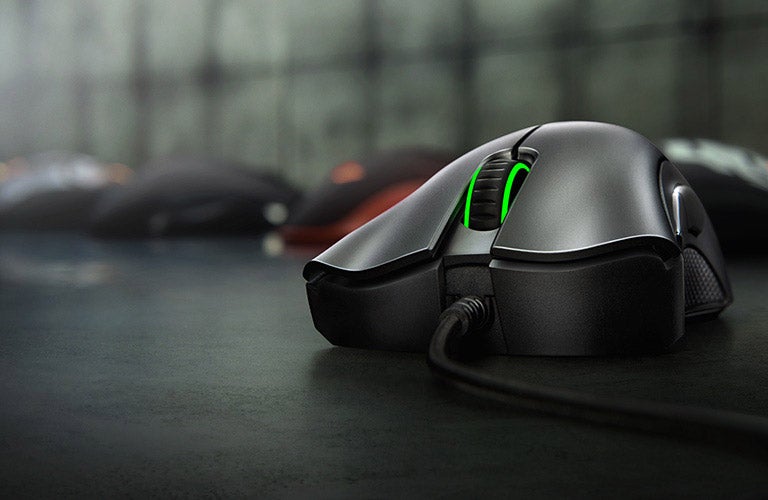 With Amazon Prime Day officially over, we hope you managed to pick up a brand new gaming mouse as part of the sale. There were some fantastic deals this year. Here's a reminder of what you may have missed.
Razer gaming mouse Prime Day deals
You were absolutely spoilt for choice in this year's Prime Day sale, especially when it comes to Razer gaming mice. There was a great selection of budget, mid-level and top-tier options to choose from.
Razer Basilisk Ultra / Viper Ultra wireless gaming mouse
When it comes to speed and precision, Razer's Basilisk and Viper Ultimate wireless gaming mice are near unbeatable. Let's start with the Basilisk, featuring a 20k DPI optical sensor, Chroma RGB lighting and 11 programmable buttons including a tilt-scroll wheel and multi-function paddle.
With a 100-hour battery life, it's perfect for extended gaming sessions, and its ergonomic design which includes a thumb rest means it feels just as comfortable as it looks. It can be charged with a micro USB cable or you can purchase it bundled in with a charging dock.
The Basilisk Ultimate wireless gaming mouse was $75.99 for customers in the US, or $93.09 with a charging dock.
The Razer Viper Ultimate is another quality gaming mouse, boasting near-identical specs to the Basilisk Ultimate but with a different design. The Viper Ultimate is best suited for gamers who prefer a lighter gaming mouse. It's smaller than the Basilisk Ultimate, and if you've got large hands, it may feel a little uncomfortable.
In this year's sale, you could grab the Viper Ultimate wireless gaming mouse with a charging dock for $85.99 (black), or $99.99 (white) in the US. If you lived in the UK, the price for the black gaming mouse was reduced to £86.99.
Razer DeathAdder V2 gaming mouse
The DeathAdder V2 featured in this year's Prime Day sale too.
It's a decent mid-level gaming mouse with eight programmable buttons and five onboard memory profiles. It features the same 20K DPI optical sensor as a lot of other Razer mice and includes rubberized side grips for added comfort.
The only downside is it's not wireless, but if that doesn't bother you, we hope you managed to pick one up for cheap. It was $37.99 in the US and £39.59 in the UK. It's still on sale at the time of writing, so we've left the links below.
US
UK
Logitech G502 wireless gaming mouse
Widely regarded as one of the best wireless gaming mice on the market, the Logitech G502 features superfast, lightspeed 1ms wireless connectivity thanks to its HERO 25K sensor. It's the gaming mouse of choice for most pro gamers, has 11 programmable buttons to support keybinds and macros, and has an adjustable DPI range of 100–25,000.
It's still on sale at the time of writing and you can grab it from the links below.
US
UK
Razer DeathAdder essential gaming mouse
The Razer DeathAdder essential gaming mouse is available in black and white and was heavily discounted by over 50% in this year's Prime Day sale.
With a high-precision 6400 DPI optical sensor and 5 programmable buttons, there's a lot more on offer here than your standard gaming mouse, which makes the Razer DeathAdder one of our top picks for a budget gaming mouse. It was less than $20 in this year's sale!
Other top highlights
As well as everything we've mentioned above, we'd also recommend checking out the Logitech G703 wireless gaming mouse (still available at its Prime Day price) the Corsair Scimitar Pro RGB gaming mouse, and the Razer Naga Pro wireless gaming mouse.
If you missed out on this year's Prime Day bargains, make sure you give Jelly Deals a follow on Twitter so it doesn't happen again! It's the easiest way to stay up to date with the latest deals on hardware, software and gaming peripherals in the UK and US.