Best PS4 April games deals so far - including Walking Dead, Tomb Raider and Dragon's Dogma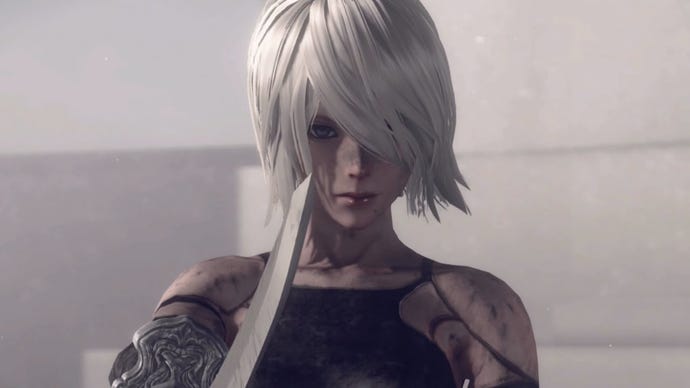 The hour has moved forward, and the very first hints of Spring are emerging. Stick with us for the best PlayStation 4 games deals we've dug up so far this April, including titles big, small and definitely cursed.
Lets begin with this week's big-hitter price drops. Epic World War 2 shooter Battlefield V has finally crashed to beneath £20 at eBay outlet ShopTo, while Shadow of the Tomb Raider is also down to under £20 at Argos.
In addition, over at Base, Hitman 2 is still a killer £18.85, and Assassin's Creed Odyssey has crept down a little to £23.85.
If Sekiro: Shadows Die Twice is making you nostalgic for some FromSoftware carnage, the horrifying Bloodborne can be nabbed for a slightly reduced £12.85 at ShopTo, or Dark Souls Remastered for £19.99 at Amazon. The entire cursed trilogy can also be grabbed for a slightly reduced £36.85 at Base.
Fans of episodic narrative games might be tempted by The Council. Set in 1793, you play a member of a secret society that'll give you access to the likes of Napoleon and George Washington. As the complete edition, this copy also features final episode 5 - which was released at the end of last month. Get The Council for only £18.85 at ShopTo.
In a similar vein, Batman: The Telltale Series is available for only £8.99 at Base . If zombies are more your style, The Walking Dead: Final Season is £23.84 at Base right now, while older title The Walking Dead: The New Frontier has been discounted to under a tenner at the same retailer.
On the anime-themed front, the beautiful Ni No Kuni II Revenant Kingdom is still available for under a tenner, while the best price for Jung-meets-high-school thriller Persona 5 is £24.85 at Base. Fans of the hit anime may also enjoy One Piece: Burning Blood , which has plummeted to the ridiculous price of £12.85 over at ShopTo.
There's also Berserk and the Band of Hawk for £14.85 at Base and combines the grim and gruesome world of anime Berserk with the long running Warriors franchise. Lastly, the current lowest price for The Legend of Heroes: Trails of Cold Steel is £25.85 at Base - not too shabby considering this HD remaster was only released last month.
Now, regarding generally splendid deals: you can get super fun RPG Dragon's Dogma Dark Arisen for £8.95 at The Game Collection , lead soulful androids through a treacherous journey with NieR: Automata Game of the YoRHa edition for its lowest price of £21.85 at Base, and make a decent saving on God of War 3 remastered , for £12.85 also at Base.
Lastly, get algebraic with Adventure Time: Pirates of the Enchiridion, down to a new price of £15.95 at The Game Collection.
Make sure you've got enough space on your machine for all the games you'll be inevitably buying with the right PlayStation 4 storage - our guide listing the best PS4 external hard drives out there might prove handy.