Xbox E3 2019: Scarlett , Gears 5, Halo: Infinite, Keanu, Cyberpunk 2077, more - all the news here
The Xbox E3 2019 press conference was the biggie this year since Sony decided to bow out. Here's everything announced at the show.
Microsoft held its Xbox E3 2019 on June 9, during which we were given in-depth looks at previously-announced games and trailers for unannounced titles coming in 2019 and beyond.
Plenty of games were announced, the next Xbox console was teased, Keanu Reeves walked out on stage, and the final Xbox One backward compatible titles landed.
Below you will find a round up of all the announcements with enough coverage links to make your eyes bleed.
https://www.youtube.com/watch?v=zeYQ-kPF0iQ
The announcements
This year, we saw plenty of upcoming games for Xbox One and PC.
This included a look at gameplay along with a release date for Obsidian's The Outer Worlds, a proper look at Ninja Theory's Bleeding Edge - after it leaked. A Lego expansion for Forza Horizon 4 was also announced.
We also got a look at Age of Empires 2: Definitive Edition, Borderlands 3, CrossfireX , Dragon Ball Z: Kakarot, and LEGO Star Wars: The Skywalker Saga.
A gorgeous, new Microsoft Flight Simulator was shown alongside a release date for Minecraft Dungeons.
Time: The Legend of Wright, an update for Sea of Thieves, Twelve Minutes and Way to the Woods were also presented on stage.
Elden Ring was officially unveiled during Microsoft's E3 showcase, and while the trailer doesn't show much, at least it had a presence. Whatever the game entails, considering its coming from George R.R. Martin and FromSoftware, we expect it to be dark.
Microsoft revealed during the show it had acquired Double Fine Productions, and provided a look at Psychonauts 2. A release date was provided for Ori and the Will of the Wisps, Fantasy Star Online was announced for the west, and the first trailer for 2020's Tales of Arise was shown.
State of Decay 2: Heartland was announced as the biggest story-based expansion yet for the game, and Blair Witch was also revealed during the show.
Spiritfarer, a new title from the makers of Jotun mad an appearance, and it looks to be "the saddest game to ever have existed," according to our own James Billcliffe. Wasteland 3 made an appearance, and it looks to be lighter in tone than previous entries - going by the trailer at least. It's out in 2020.
Our first proper look at Battletoads occurred, and while it doesn't have a release date, we know its coming to Xbox Game Pass day-of release. We also got our first, real look at Dying Light 2.
Another look at Jedi: Fallen Order, and it was a different video than the one shown during EA Play.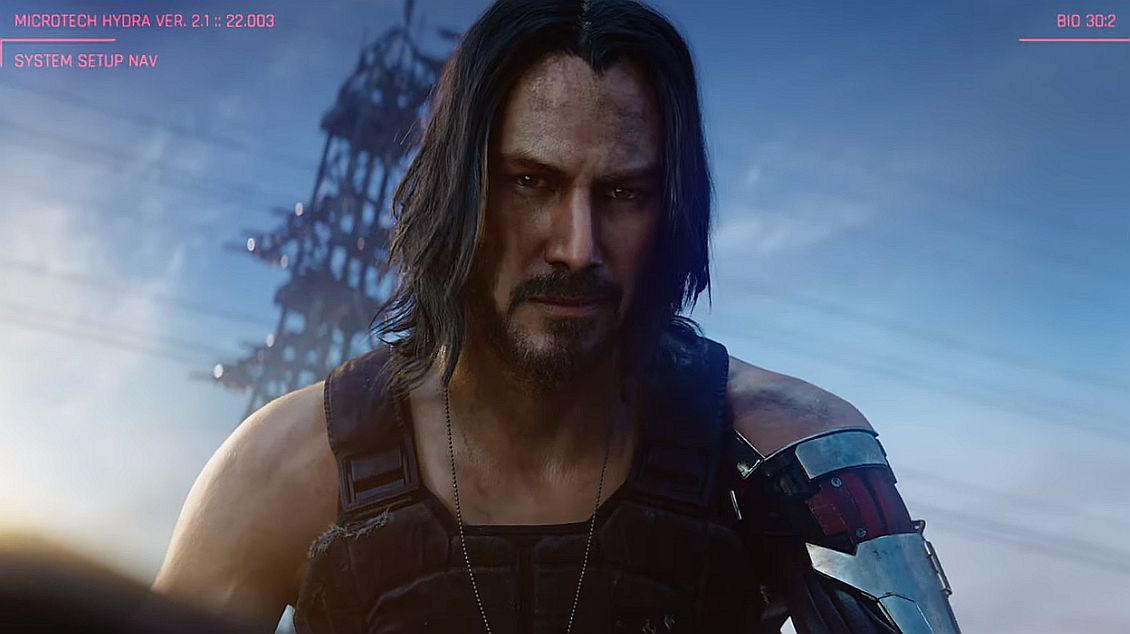 The big guns
Gears 5 had a large presence at the show. The Escape map editor and months of pre-launch content were announced; a new trailer dropped; a tech test was announced; and a September 10 release date was provided.
Cyberpunk 2077 was of course the absolute darling of the shown, mainly because Keanu Reeves was revealed as one of the game's main characters. He even stepped on stage, much to the delight of attendees and those at home (cough cough). The game is out April 16 on PC, PS4, and Xbox One.
Our main man Master Chief was confirmed to return in Halo: Infinite. After a story trailer was shown for the game, it was announced as a launch title for Xbox Scarlett during holiday 2020. The game's next big moment in the spotlight will occur at E3 2020, and beta tests are also expected at some point ahead of release.
Scarlett, Project xCloud, and Backwards Compatibility
Microsoft, as everyone pretty much figured, provided early details on its next Xbox family of consoles.
Currently in development under codename "Scarlett," what we assume to be the more advanced version of the two skus was discussed. But we don't know that for sure, thus the word "assume" being used in italics.
As previously reported, it is four times more powerful than Xbox One X, and is powered by a custom-designed processor which "leverages" the latest Zen 2 and Radeon RDNA architecture from AMD.
Microsoft said Project Scarlett will "deliver a new level of immersion," powered with GDDR6 memory, and a next-gen SSD. It features hardware accelerated raytracing, variable refresh rate, 8K capability, and "ultra-low latency input."
Microsoft said it will have more to share on the console in future, and it has a holiday 2020 release target.
We also heard more about Microsoft's Cloud Gaming plans.
First, the company announced the ability for users to stream games from their Xbox One console. The feature will go into preview this October, and will provide you with the ability to bring your game library and Xbox Game Pass titles anywhere with you. Games will be streamed directly from an Xbox One console to a mobile device.
Information on Project xCloud was also discussed, and E3 attendees were given the first hands-on with the tech. Those on the show floor were able to try out Xbox One games streaming on smartphones and tablets.
A new Xbox One Elite controller was announced, and is available for pre-order, and Xbox Game Pass PC went live. It is also included with Xbox Game Pass Ultimate.
The final backwards compatibility update for Xbox One also went live, adding Splinter Cell 1-3, and Too Human to the service.