Spiritfarer, aka the saddest game to ever have existed, announced at E3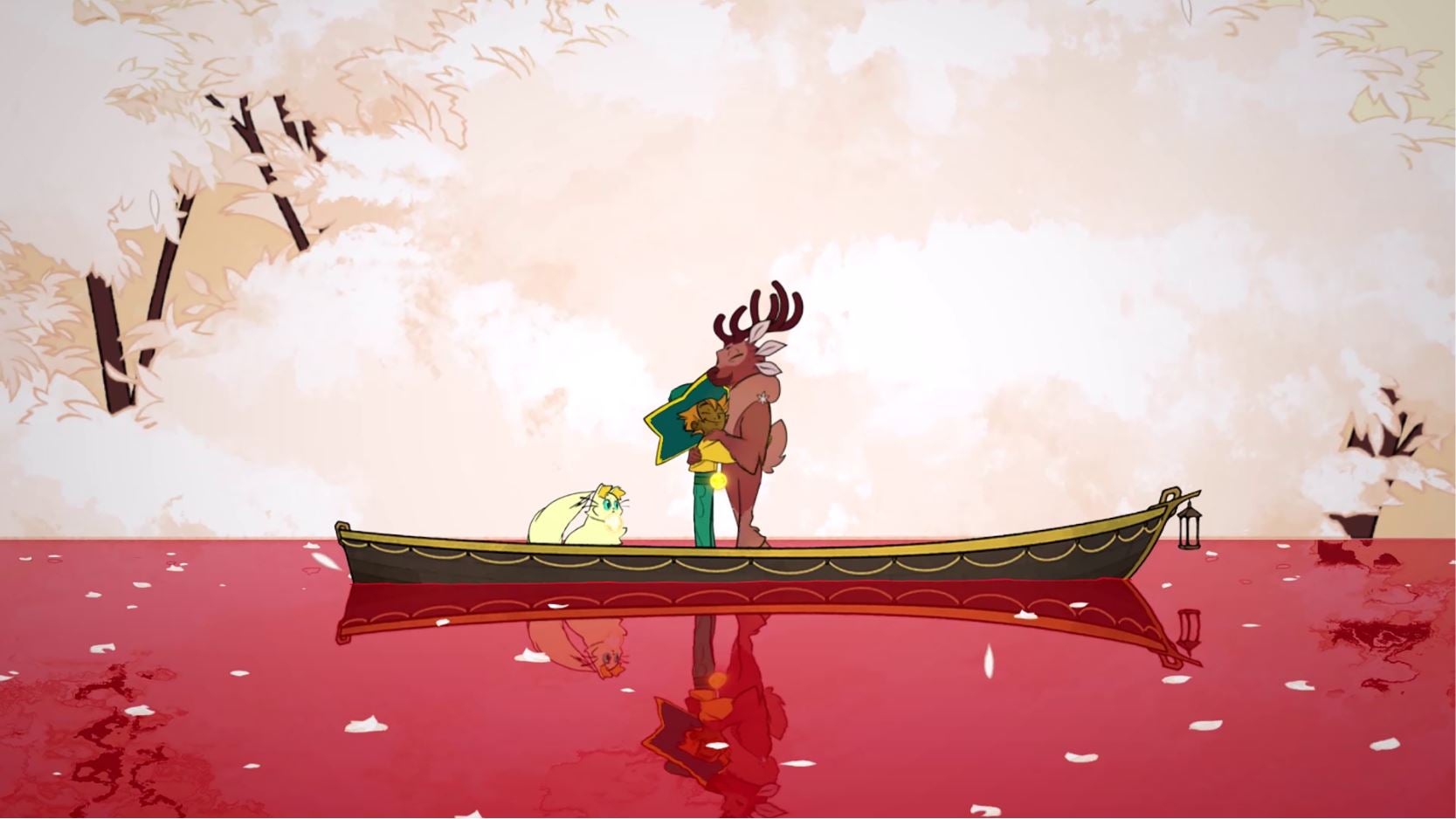 Spiritfarer, a new title from the makers of Jotun and Sundered - Thunder Lotus Games - has been revealed during the Xbox E3 briefing.
Slated to release in 2020, Spiritfarer will be available on PS4 and Switch, as well as Xbox One and PC. It will be available on the latter two platforms via the Xbox Game Pass subscription service.
This is the third game by the Montreal based studio, best known for the hand-drawn artstyle employed in their previous titles Jotun and Sundered, and looks set to be just about the saddest game to ever have existed.
As Stella, ferrymaster to the world's deceased, you farm, mine, fish, harvest, cook, and craft as you befriend and take care of spirits making their final journey to the afterlife.
Who wouldn't want to hug and make friends with the world's happiest toad and a magical deer just to say goodbye to them forever? No, you're crying.
Spiritfarer represents a bit of a departure for Thunder Lotus, who were "eager to explore other game genres and to tackle more mature themes and a richer narrative framework", after making two well-received action-adventures.
The game also supports two-player co-op, where a second player can join in as Daffodil the cat.
Revel in the wholesome catharsis yourself with the trailer below:
Spiritfarer wasn't the only game announced at Xbox's E3 2019 show. The biggest stories of the day were that Keanu Reeves will star in Cyberpunk 2077, and that the next Xbox - Project Scarlet - will launch in 2020.
While elsewhere at the show, a new IP by FromSoftware and Game of Thrones creator George R. R. Martin, Elden Ring, was announced.
Doom Eternal also got a new trailer, and we finally got a release date for the long-awaited - and long-delayed - first episode of the Final Fantasy 7 remake.