Yes, Elden Ring will be difficult - and it'll be an open world game with a focus on RPG elements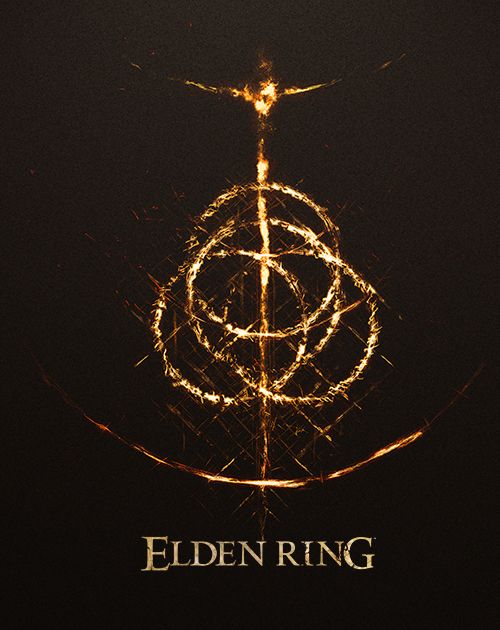 A post-presentation interview with Hidetaka Miyazaki has unveiled some further information about his mysterious collaboration with George R.R. Martin.
Elden Ring was officially unveiled today during Microsoft's E3 showcase, and people are hungry for any information they can find (the trailer doesn't necessarily show a lot).
Luckily for us, the official Xbox Wire page posted a tasty little interview with Miyazaki shortly after the presentation with some choice pieces of information scattered throughout it.
According to the interview, development on the game began shortly after work had finished on the DLC for Dark Souls 3, slightly over three years ago. A more classical fantasy title was considered, but as Miyazaki puts it, "we wanted to create a new dark fantasy action RPG full of things that we weren't able to do in the Dark Souls series."
The game was being worked on alongside Sekiro, but while Sekiro focuses on action, Elden Ring will have more attention paid to its RPG elements. "Of course, we are not shying away from the fun of responsive melee-based combat, and these elements will be present as well", Miyazaki notes.
When asked if he believed that the game would be challenging, as with other FROM titles, Miyazaki responds "Yes, I do. The importance we place on the joy the player experiences through overcoming challenges will be the same as it is in our other titles. I believe it will prove to be a very satisfying experience."
He also clarifies that the game " will include a wide variety of weapons, magic, and ways to engage enemies, that make it possible to provide users with a style of gameplay and strategy that suits them."
The game will feature character customisation elements, unlike Sekiro's set character.
When asked about the George R.R. Martin collaboration, Miyzaki cites his 1982 vampire novel 'Fevre Dream' as a major inspiration. "I personally see "Fevre Dream" as a masterpiece among vampire fantasy and had even previously recommended it to all new employees", he says. Martin is responsible for writing much of the game's wider mythos.
"I am still unable to put into words how grateful I am to Mr. Martin for agreeing to our offer", Miyazaki says.
Perhaps the most exciting details are in his response to a question about the differences between Elden Ring and previous titles, where he refers to Elden Ring as an 'open world' title.
I would have to say the biggest difference is it being open world. Due to this, the scale of the world and its narrative, as well as the depth and freedom of exploration have increased dramatically. It is without a doubt our biggest title yet in terms of sheer volume. There are many definitions to the term "open world," and I might not be phrasing it correctly, but we have simply tried our own approach to a game with a large, open field to play in.It is a world full of danger and threats, as well as many areas ripe for exploration. Among those areas, you will also find intricately designed, multi-layered castles and such.
He also confirms that, yes, the game will feature major boss fights.
Elden Ring is coming to PC, PS4 and Xbox One. No release date has been set.