Gears 5: watch first gameplay from the new co-op mode Escape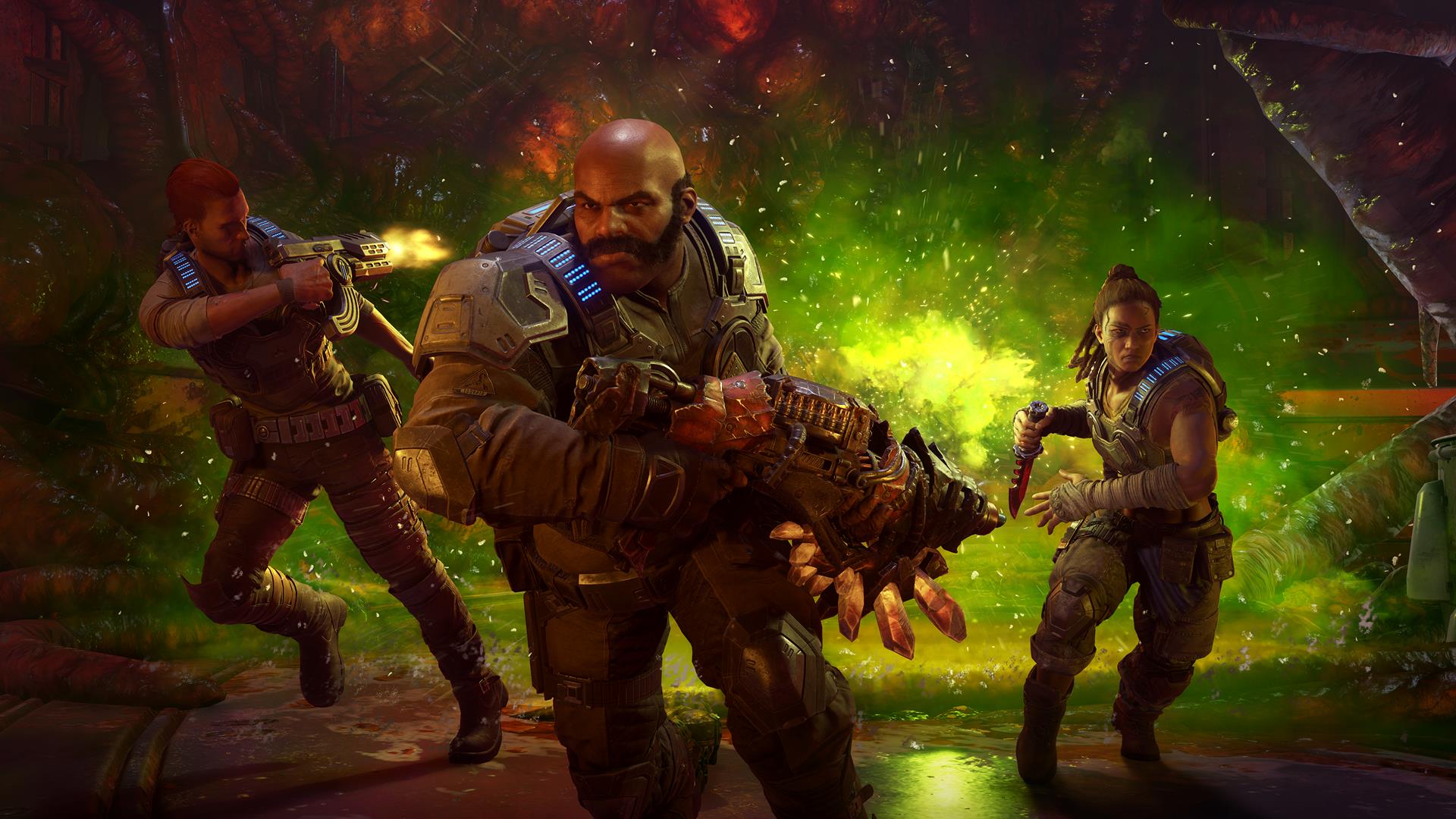 If you were left disappointed by the brief reveal of Gears 5's newest mode, we've got some uncut gameplay for you.
During the big Microsoft E3 showcase last night, we were treated to a surprisingly concise segment for Gears 5. The Coalition studio head Rod Fergusson took the stage to share some big news, but the whole thing wasn't given enough room to breathe and it was over fairly quickly.
If that got you worried; don't be. Microsoft is bringing a playable build of Gears 5 to E3, and footage of the new mode - Escape - is already out there. Escape is a new three-player co-op mode that can be played online and locally in split-screen.
Unlike Horde, Escape is all about attacking the enemy and pushing further and further into their territory. The goal is to plant a bomb in a hive and get out as quickly as possible. Your run is timed, so teamwork and efficiency will be rewarded.
The footage below, via IGN and Gamespot highlights two of the classes at your disposal. Each class is based on a traditional archetype (support, tank etc.) and they each have an ultimate ability.
Watch them both below:
Escape will be available when Gears 5 launches on September 10 for PC, and Xbox One.