Forza Horizon 4's next expansion is LEGO Speed Champions, and it's out this week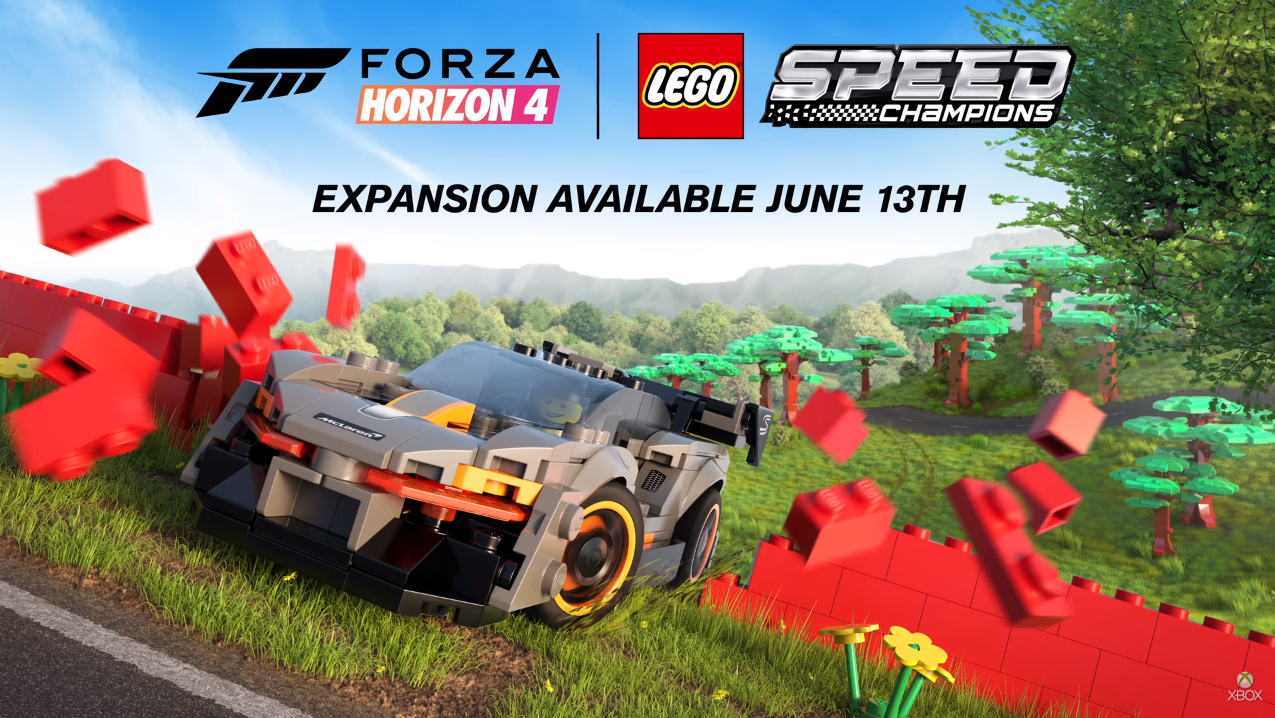 Forza Horizon 4's next expansion will follow in the footsteps of the third game's Hot Wheels expansion by doing something a bit wild and weird with a big toy brand.
Forza Horizon 4: LEGO Speed Champions has been revealed during Microsoft's E3 2019 press conference, and it's due for release on June 13 (that's this week!). It's the second Forza Horizon 4 expansion, and the final one on the game's expansion pass.
The trailer, embedded below, is set to 'Everything is Awesome' from the first LEGO Movie, and shows a mix of real and LEGO cars driving through a map made out of the famous plastic bricks.
Here are all the details as per the game's YouTube description:
"The Forza Horizon 4 LEGO Speed Champions expansion invites you to race and explore a wonderous new LEGO Valley brought to life at the Horizon Festival. Amass your own Brick Collection and construct a Master Builder's House with a garage of amazing LEGO Speed Champions cars including the McLaren Senna, Ferrari F40 Competizione, and 1967 Mini Cooper S Rally. Complete fun new LEGO Brick Challenges, collect hidden Bonus Cubes, and earn 31 Achievements for 500 GS."
Constructing your own house sounds like a fun twist. Forza Horizon 4 is available on Xbox Games Pass, and is pretty wonderful.
This is the first E3 in a long time where a new Forza title has not been announced, but this is the next best thing.