Gears 5 reveals Escape map editor and months of pre-launch content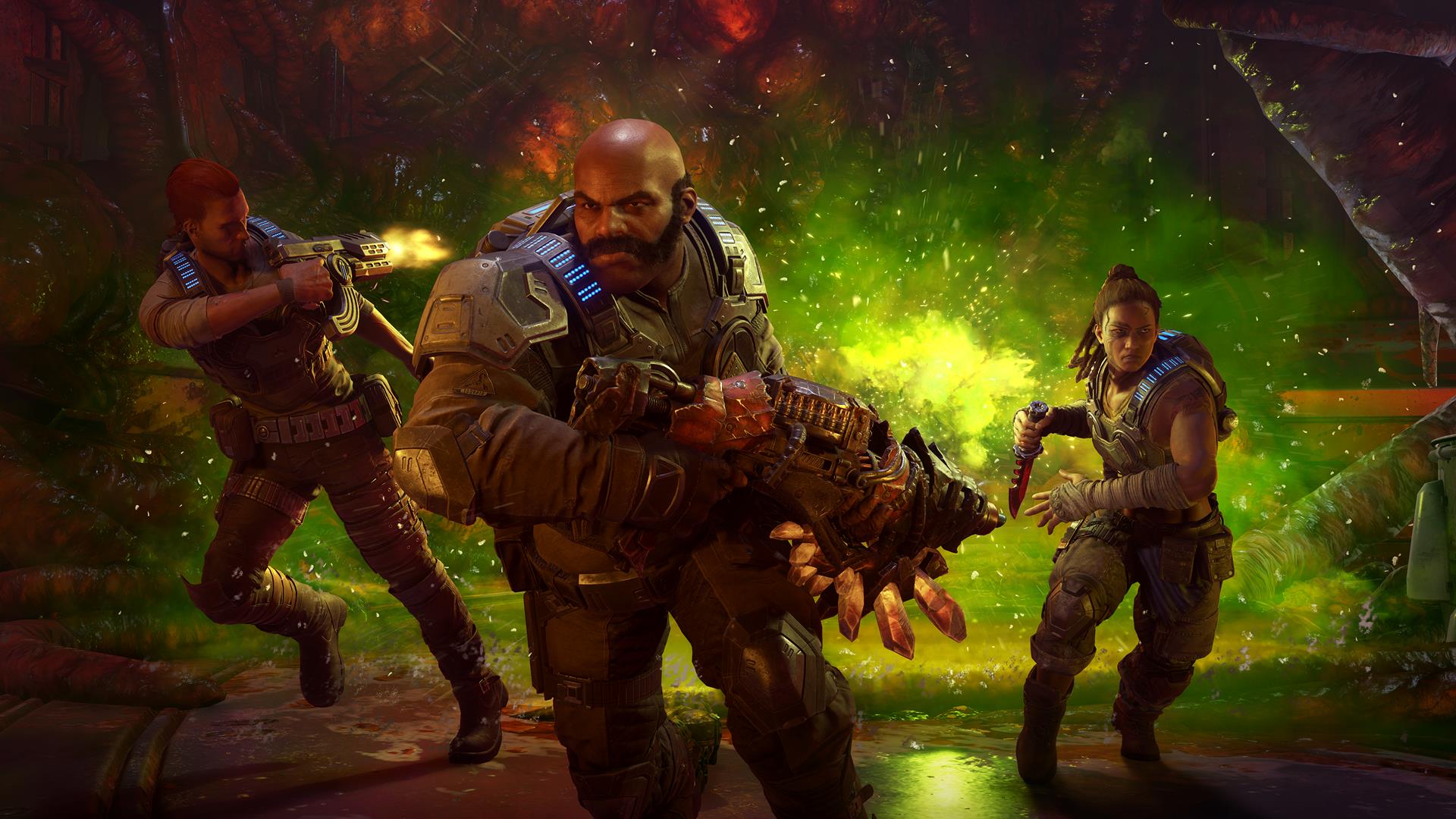 Gears 5's map editor will let you build your own death labyrinths.
The Coalition has unveiled a treasure trove of details following last night's Gears 5 presentation.
We got our first look at new three-player co-op mode Escape during the show. But it looks like you'll be able to build new deathtraps to run through. In a first for the franchise, Gears 5 will come with a built-in Map Editor for the new mode.
Not only can you build your own maps, but you'll be able to upload your own creations and play community maps. Think Super Mario Maker, with a few more chainsaws.
The post-E3 breakdown also reveals a wealth of planned events and content in the runup to launch. Through July 9 to July 11, North American fans will get a shot at Escape by visiting one of 15 Microsoft stores across the region.
Over the next three months, special Gears 5 events will showcase more features and modes. Versus mode will debut with an ELEAGUE Summer Series Live Tournament on July 13-14. There'll also be a public Tech Test for those of us who can't break into esports.
A hands-on Horde mode demo will be on-site at Gamescom this August, and there'll be early access to the campaign four days ahead of launch on September 6. The Coalition is calling this campaign the biggest yet, and the first to feature three-player splitscreen co-op.
Gears 5 launches September 10, with a September 6 launch for Game Pass Ultimate subscribers.