Xbox Game Pass PC goes live, included with Xbox Game Pass Ultimate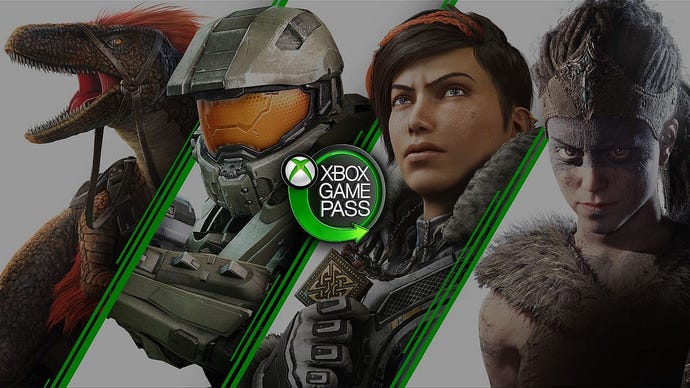 Pricing for Xbox Game Pass on PC has been revealed alongside news it's also part of Xbox Game Pass Ultimate.
more
Xbox Game Pass on PC will run you $4.99 per moth. Members will receive a 30-day notice before this introductory period ends and Xbox Game Pass for PC reverts to its standard price of $9.99 per month.
Users will be able to save 20% off the price of a game in rotation, and 10% off the DLC.
Insiders can pay $1 per month while testing. Here's the store page. A pricing breakdown is at the bottom of this post.
Here's the list of list of games currently available. Like its console counterpart, expect more to be added to the service over time.
Ark Survival Evolved
Forza Horizon 4
Gears of War 5 (upon release)
Halo: The Master Chief Collection (upon release)
Hellblade: Senua's Sacrifice
Hello Neighbor
Metro Exodus (see previous coverage)
Ori and the Will of the Wisps (upon release)
Sea of Thieves
State of Decay 2
We Happy Few
Even better? Xbox Game Pass for PC is also included as part of the Xbox Game Pass Ultimate option (via Windows Central).
Announced in April, Xbox Game Pass Ultimate includes Xbox Game Pass and Xbox Live Gold for $15 per month or the regional equivalent.
Today, it was confirmed Xbox Game Pass Ultimate will now include all of the following, at the same price point: Xbox Game Pass, Xbox Game Pass PC, and Xbox Live Gold.
When the news broke this morning regarding Xbox Game Pass for PC being available, a Microsoft store page outing the updated Xbox app for Windows 10 PC showed the possibility of Halo 5: Guardians coming to PC - if the image was anything to go by.
Looking over the store page, Neowin noticed a banner that showed multiple games including Halo 5: Guardians. Microsoft said in September it has no plans to bring the game to PC, but with Xbox Game Pass coming to PC, that could change.
We'll have to wait and see. Keep your eyes on the Xbox E3 briefing today, we guess.
Update: thanks, ShiftyInc and TacoJuan.
‏