Dying Light 2 looks smooth in first gameplay from E3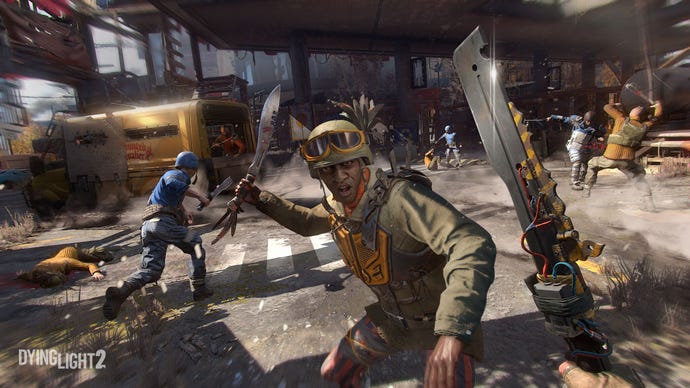 Although this is the second E3 in a row where Dying Light 2 has been featured, we've barely seen any actual gameplay.
This changes today, because Techland is finally ready to show off Dying Light 2 to the public. At E3, the developer brought a short demo to show off the updated movement, dialogue options, and more.
The demo, seen below in IGN's video, is relatively short, but it does show a massive visual upgrade over the original Dying Light. More interestingly, Techland chief creative office Adrian Ciszewski and narrative designer Chris Avellone were on hand to answer a few questions.
If you watched last year's E3 reveal, you may remember that player choices were a major part of the presentation. In the interview, Avellone explains that you'll be making a lot of smaller decisions along the way, with the bigger, world-altering one having major stakes. These will be communicated to you beforehand, however, so you know what you're getting into.
On the gameplay end, Ciszewski revealed that crafting will return in Dying Light 2, and you'll be able to buff your equipment to boost attack power against certain enemies. It also sounds like your story decisions will affect the tools you have access to.
Dying Light 2 is out next spring on PC, PS4, and Xbox One.