The first Tales of Arise trailer shows off a dark, interesting new chapter for the Tales series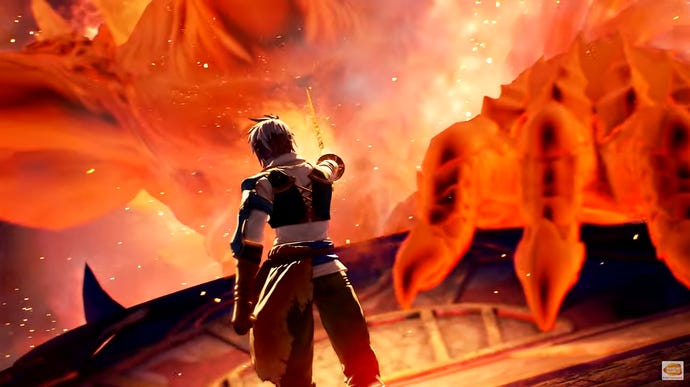 Tales of Arise is coming out next year, and the first trailer has been revealed.
Tales of Arise was officially shown off during Microsoft's E3 2019 Xbox Press Conference, but of course it actually leaked yesterday, so we knew to expect it.
The visual style is still cel-shaded, fitting with previous titles in the series, but it looks a bit darker and more realistic than many past Tales titles.
The game will follow two protagonists who were born on opposite planets - as the trailer makes clear, there's a complicated mythology here between the two that could essentially boil down to one planet being higher-status than the other ("the planet in the sky is where the dead and the divine reside", the trailer's narrator tells us).
But we imagine that you'll discover the full truth of the connection between the two over the course of the game, as the two protagonists "defy their fate and forge a new path".
The battle system looks much like it has in old Tales games, with real-time battles against various enemies (although the trailer does not give us a look at the UI, or the particulars of the system in place).
Tales of Arise will release on Xbox One, PS4 and PC in 2020. An exact release date has not been announced yet.