Twelve Minutes is a thriller about being trapped in a time loop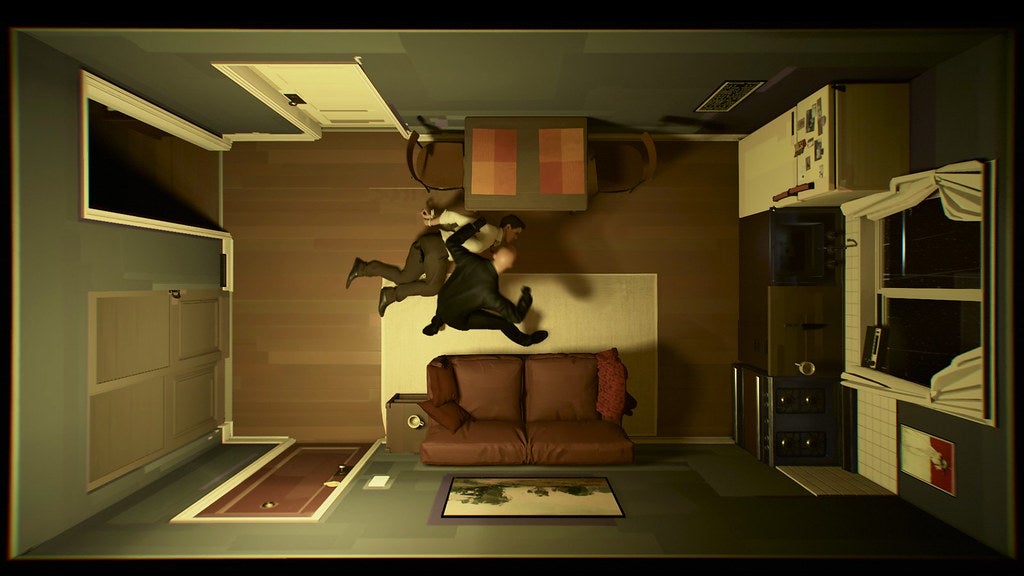 After years of development and months of quiet, Twelve Minutes is finally nearing release.
Twelve Minutes is a top-down narrative adventure with a very unique premise. The game's protagonist, which you play as, is stuck in a time loop.
Unfortunately for him, those 12 minutes depict a nightmare that sees his pregnant wife attacked by a police detective, who also ends up killing him. Only, after dying, he finds himself back right where he started, at the start of the 12 minutes.
The only way to escape this loop is to learn from every situation and see what you could've done differently. It's a very interesting mechanic, and likely why it took this long to implement.
Twelve Minutes is the work of sole developer Luis Antonio, who has been toiling away at it for over four years. The game was recently picked up by Annapurna Interactive, who revealed debuted its new trailer at last night's Xbox briefing.
See it for yourself below.
Twelve Minutes is coming to PC and Xbox One.