E3 2019: dates, schedule UK and US, conferences, games – everything you need to know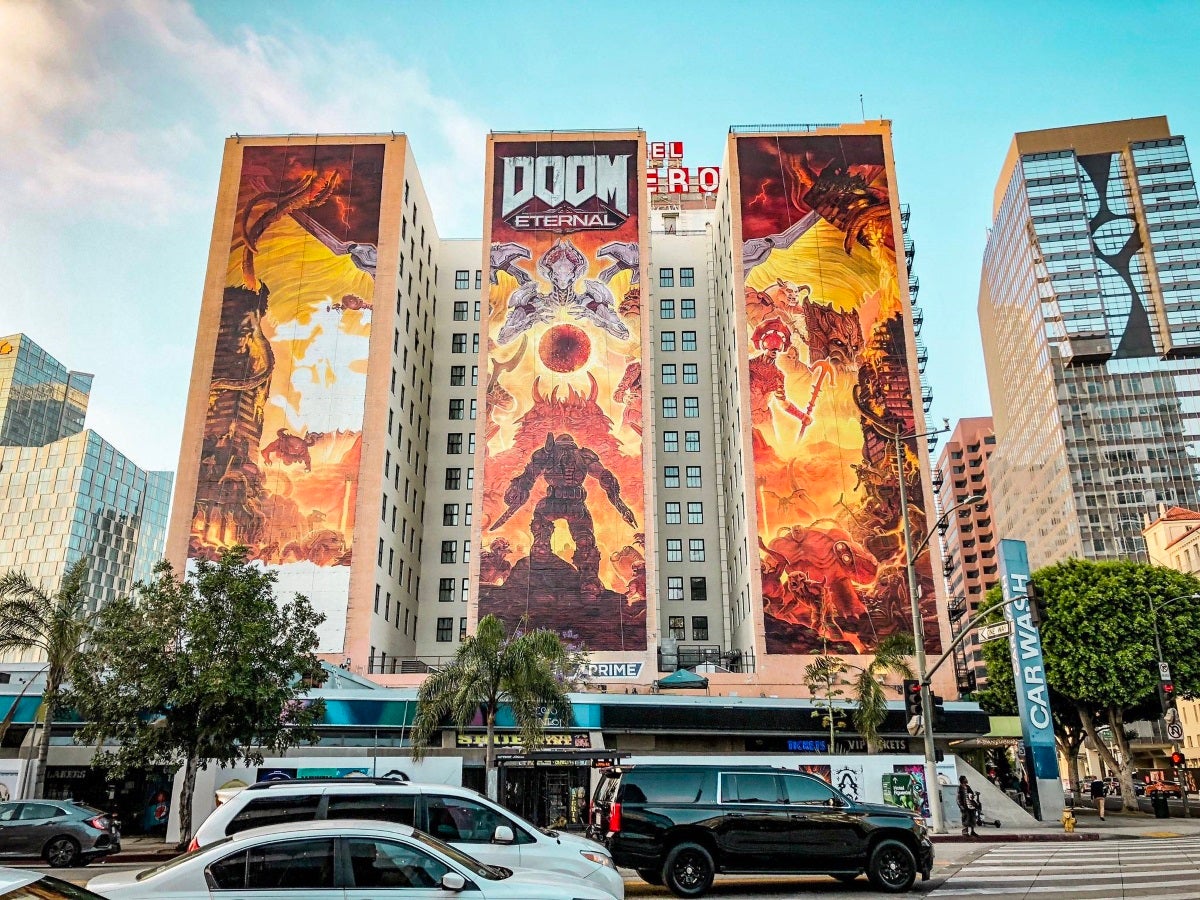 E3 2019 is upon us, and to wade through all of the madness that's in store, here's the full E3 2019 schedule, ready to guide you through the biggest games event of the year.
This will be the third year in a row E3 is open to the public alongside the press. As usual, we'll be there to bring you news and interviews from the show floor.
For those at home, you will be able to watch various livestreams from the biggest companies in the business. We've outlined what to expect over the next week and there have already been a few leaks, so bookmark this page to keep up with any additions or changes.
E3 2019 dates
E3 2019 runs from June 11-13 in Los Angeles. As with the last few years, Microsoft, Bethesda, and Electronic Arts will hold events separate from E3 2019. Ubisoft will host its usual stage show, while Nintendo and Square Enix will once again air a pre-recorded announcement video.
E3 2019 Schedule UK and US - Conference dates and times
Below you will find the current schedule for E3 2019 presentations and showcases. You will notice some entries are blank. We will bring you more times as the publishers announce additional details.
Electronic Arts will not host a briefing this year, as it's focus this year is "less talk, more games." Still, it will be hosting various livestreams during E3 week featuring information on Season 2 of Apex Legends, the gameplay reveal of Star Wars Jedi: Fallen Order, and more.
| E3 2019 Schedule | Date | Pacific Time | Eastern Time | UK Time (BST) | Central European Time (CEST) |
| --- | --- | --- | --- | --- | --- |
| EA Play | June 8 | 9:15 am | 12:15 pm | 5:15 pm | 6:15 pm |
| Microsoft | June 9 | 1 pm | 4 pm | 9 pm | 10 pm |
| Bethesda | June 9 | 5:30 pm | 8:30 pm | 1:30 am (June 10) | 2:30 am (June 10) |
| Devolver Digital | June 9 | 7 pm | 10 pm | 3 am (June 10) | 4 am (June 10) |
| Ubisoft | June 10 | 1 pm | 4 pm | 9 pm | 10 pm |
| Square Enix | June 10 | 6 pm | 9 pm | 2 am (June 11) | 3 am (June 11) |
| Nintendo | June 11 | 9 am | 12 pm | 5 pm | 6 pm |
EA Play schedule:
To make up for the lack of talking at the show, EA has released a schedule breakdown beforehand. There may well be a few extra surprises, especially seeing as a few of these are old games, but it's exciting to see the much-anticipated Jedi: Fallen Order confirmed for the day (times in PT but check your timezone here):
9:15 am "Countdown to EA PLAY"
9:30 am "Star Wars Jedi: Fallen Order™"
10:00 am "APEX Legends"
10:30 am "Battlefield V"
11:00 am "EA SPORTS FIFA"
11:30 am "EA SPORTS Madden NFL"
12:00 pm "The Sims 4"
During the Apex Legends section, EA has already announced that it'll be discussing more about what's coming in the Season 2 of the game's Battle Pass.
E3 2019 where to watch – livestreams
If you're excited for this year's announcements, the best way to experience the event is to watch it live so you can join the conversation on your social media platform of choice. If that's something you want to do, we've got you covered. Once the streams are available, we'll pop them below for you.
You can find out when it starts in your timezone through this handy link.
Watch live video from Xbox on www.twitch.tv
If you live in a different timezone, here's a link for you to check the start time.
Watch live video from Bethesda on www.twitch.tv
You can find out when it starts in your timezone through this link.
Watch live video from Ubisoft on www.twitch.tv
If you live in a timezone not listed above, here's when it starts in your region.
E3 2019 – other notable streams
PC Gamer will broadcast the fifth annual PC Gaming Show live from E3 on Twitch Monday, June 10 at 10 am PT, 1 pm ET, 6 pm BST, 7 pm CEST.
It will be held at the Mayan Theater in LA and hosted by Sean "Day9" Plott. This year you can expect news from Chucklefish, Funcom, Fatshark, Frontier Developments, Paradox Interactive, Tripwire Interactive, and many others. More publishers and guests will be announced closer to the show.
Square Enix pre-recorded showcase – E3 2019
Square announced during Sony's latest State of Play episode to expect more information on Final Fantasy 7 Remake during E3. We look forward to it. The first ever official concert dedicated to Final Fantasy 7 will also be taking place on June 9 at the Dolby Theatre in Los Angeles the day before E3 kicks off.
Square has confirmed it will reveal Marvel's Avengers, currently in development at Crystal Dynamics and Eidos Montreal. It will also show Dying Light 2 which it is publishing. Here's when the pre-recorded showcase starts.
Devolver Digital livestream – E3 2019
This will be the publisher's third E3 "press conference" so expect all the usual shenanigans along with a battering of interesting games.
The pre-recorded show will air June 9 at 7pm PT, 10pm ET and June 10 at 3am UK, 4am CEST.
The ESA will also once again host its E3 Coliseum show hosted and produced by Geoff Keighley. Expect a series of panels, conversations, and other special events. The E3 Coliseum takes place at The Novo at L.A. Live, June 11, 10am – 7pm, June 12, 10am – 7pm, and June 13, 10am – 6pm. On June 11 and 12 that's 1pm-10pm ET, 6pm-3am UK, and 7pm-4am CEST. On June 13, it's from 1pm-9pm ET, 6pm-2am UK, and 7pm-3am CEST.
During the various panels we'll hear more about the next Darksiders, the future of Destiny, Dying Light 2, Marvel's Avengers, Doom Eternal, Gears of War 5, and much more. Here's the full schedule.
E3 2019 games
With the annual event comes a plethora of new game announcements and release dates. While we're not 100% on everything to expect, here's a few educated guesses, rumors, updates and those we have our fingers crossed for a reveal.
Expect this list to grow over time:
Age of Empires 4
Ancestors: The Humankind Odyssey
Biomutant
Code Vein
Darkest Dungeon 2
Darksiders: Genesis
Divinity: Fallen Heroes
Evil Genius 2
Halo: The Master Chief Collection (PC)
John Wick Hex
Mario & Sonic At The Olympic Games Tokyo 2020
Ni no Kuni Remastered
Nioh 2
Phoenix Point
Rainbow Six Quarantine
Saints Row 5 (we hope)
Sniper Elite VR
Super Mario Maker 2
Tales of Arise
The Division 2
The Lord of the Rings – Gollum
The Surge 2
Unannounced Rebellion title
Untitled Avatar game
Vader Immortal
Vampire: The Masquerade – Bloodlines 2
Wolfenstein: Cyberpilot
E3 2019 PS5 and next-gen Xbox
PS5 development is underway, but since Sony is skipping E3 this year, any announcement regarding the console is off the table. We wouldn't rule a dedicated event for its reveal in 2020, however. For now, here's everything we know about the PS5.
Microsoft is rumored to announce its next Xbox console codenamed Anaconda. The console is said to be a "more powerful machine" and unlike the recently revealed SKU, it features a disc drive.
Anaconda is said to offer native 4K with its much more powerful GPU and will be similarly priced to the Xbox One X at launch, costing around $500.
Halo Infinite is said to be a launch title when the machines release at the end of 2020, though the game will also be available on the Xbox One family of consoles.
E3 2019 how to watch
As is tradition, E3 2019 presentations and events will be streamable from pretty much any device you own on Twitch, YouTube, Twitter, and Facebook. VG247 will embed the streams right here on the site if you're struggling to find them.