New Titanfall, Need for Speed and Plants vs Zombies coming this year - EA Q3 FY19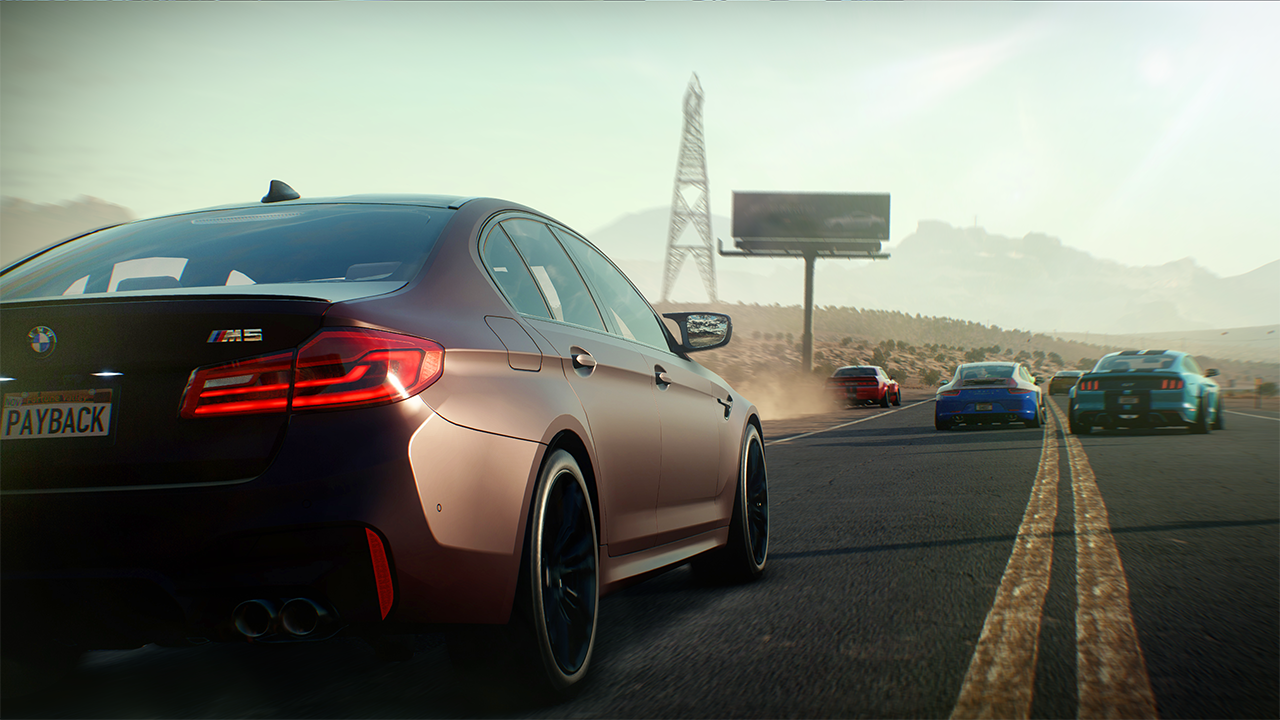 EA's Q3 FY2019 earnings fell short of expectations, but hopefully Star Wars Jedi: Fallen Order will turn things around this fall for the next fiscal year. Maybe the new Need for Speed will help matters, too.
Electronic Arts posted its third-quarter results for Q3, ending December 31, 2018. The financial results fell below expectations, but with plenty of big name titles slated for fall, hopefully things will pick up year-over-year.
Delaying Battlefield 5 was one contributor to lower revenues during the quarter.
The game sold less than expected during the quarter due to a heavily contested calendar, according to COO and CFO Blake Jorgensen on the call to investors.
Battlefield 5 sold 7.3 million units in the quarter, which was one million less than expected. The lack of sales was also blamed on focusing more on the single-player content than the multiplayer. The game also didn't sells as many Origin Access Premier subscriptions it had hoped, given the "difficult launch of the game."
FIFA 19 (20 million units) sales were also flat compared to FIFA 18 (3 million additional units this year). This was due to another "packed" calendar, and sales of FIFA 18 slightly cannibalizing FIFA 19.
The firm said it's looking forward to releasing this fall a new Plants vs. Zombies and Need for Speed title, sports games, and Star Wars Jedi: Fallen Order - which is also slated for a fall release during the Q3 FY20 period (October-December). EA's 2020 fiscal year starts April 1, 2019 and runs through March 31, 2020.
It also plans to provide continued support to Anthem, growing Apex Legends post release along with "related Titanfall experiences," coming this year.
The latter was confirmed earlier today by Respawn boss Vince Zampella. This new Titanfall game will not be a free-to-play game and will feature a new "twist" on the franchise.
"In fiscal 2020, we will continue to innovate on our sports titles," said Jorgensen. "In particular, FIFA 20 will include some significant new features, and we plan for both FIFA and FIFA Ultimate Team to grow over this year. We will drive the Titanfall universe forward with Apex Legends live services and a premium game later in the year.
"We will launch Star Wars Jedi: Fallen Order, a new Plants vs. Zombies shooter and a new Need for Speed. We have modest expectations for Battlefield and Anthem live services, given that they are not yet proven."
Plants vs Zombies: Garden Warfare 3 was outed back in March by an Amazon product description, and its time for a new Need for Speed, so neither should come as a surprise.
EA Q3 FY financials
The company reported net revenue of $1.289 billion (down from $1.16B yoy), compared to the expected $1.375 billion. EA reported digital net bookings of $1.609 billion, which is below the $1.725 billion expected. That said, digital net booking are up 6% year-over-year for the trailing 12 months.
Digital net revenue was $908 million (up from $780M yoy) with retail and other income contributing $381 million (up slightly from $380 yoy).
Net income for the third quarter of fiscal year 2019 was $262 million.
"Q3 was a difficult quarter for Electronic Arts and we did not perform to our expectations," said CEO Andrew Wilson. "We are now applying the strengths of our company to sharpen our execution and focus on delivering great new games and long-term live services for our players.
"We're very excited about Apex Legends, the upcoming launch of Anthem, and a deep line-up of new experiences that we'll bring to our global communities next fiscal year."