Here's our first proper look at Battletoads on Xbox One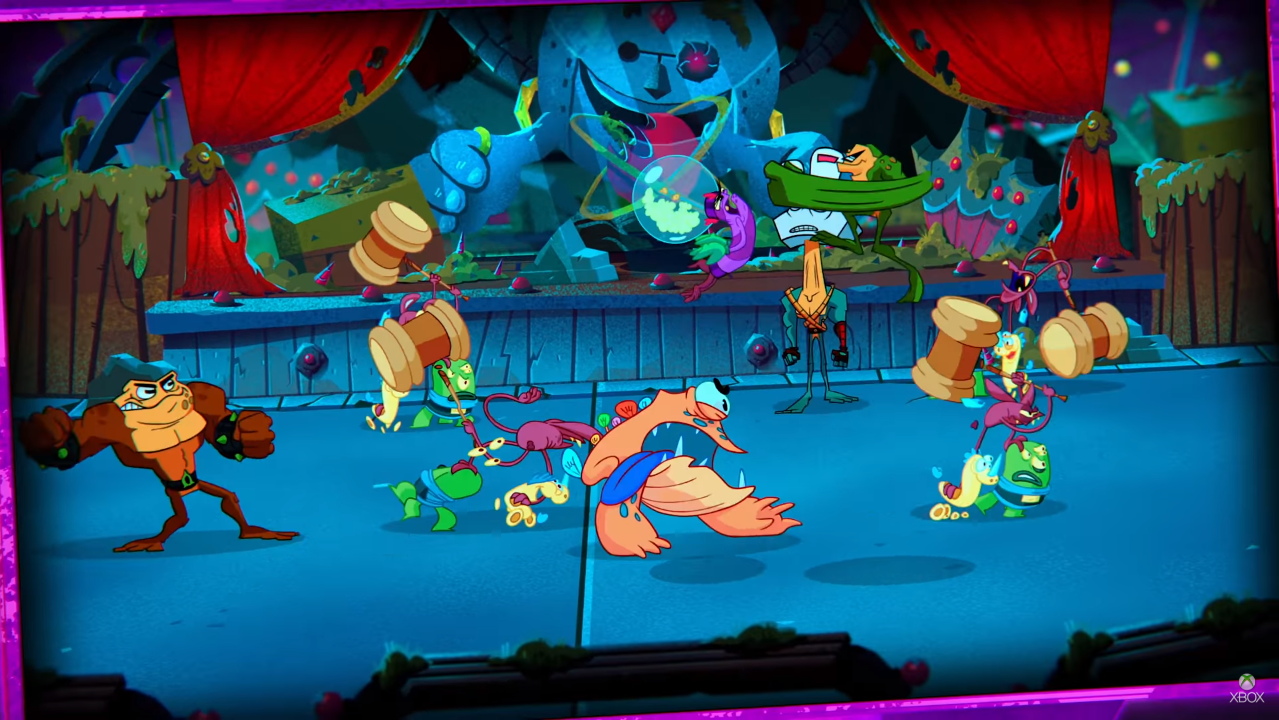 The new Battletoads has finally been properly unveiled with a first-look trailer.
Battletoads was announced at E3 last year, but at this year's Xbox E3 Press Conference we finally got a look at some gameplay footage.
Despite a new, more overtly cartoony look than the older games in the series, it's still distinctly Battletoads.
The trailer shows off Rash, Zitz and Pimple as they brawl their way through a bunch of enemies. The game will support three-player couch co-op (the explicit use of the word 'couch' suggests that it might not feature online play) and looks like it will contain the big combos the series is known for.
Also notable is the presence of a speeder bike section in the trailer, except now you're heading into the screen rather than going left to right. This infamous section was a lot to deal with back in the day, and it'll be interesting to see if it still works here.
Battletoads is being developed by Dlala Studios, perhaps best known for the brawler 'Overruled'.
A release date for Battletoads is not mentioned in the trailer, but it'll be included on Games Pass, so if you've got that you should be able to play it on launch.