There is probably a new Battletoads game coming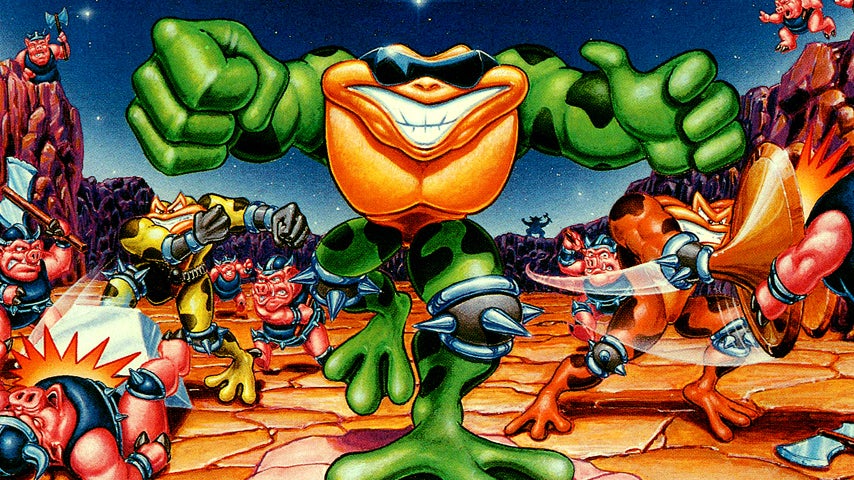 If you've watched last night's Windows presentation you knew you recognised that logo on Phil Spencer's t-shirt.
Wearing a t-shirt with a logo of an upcoming game is an antic we've come to expect from Xbox boss Phil Spencer now. Based on that, we wouldn't be alone in predicting that a new Battletoads game is probably in the works.
Gamespot has decied to act on it and ask Spencer directly if there's a new Battletoads game in the works.
"I don't think I've ever worn a t-shirt that's been a complete head-fake. I wouldn't do that," he said.
Not much to go on, but it's not a straight up 'no' either.
Back in November of 2014, Microsoft trademarked Battletoads, and very recently, resident RARE composer Robin Beanland said that 2015 will be a huge year for the studio.
RARE is of course the original developer of Battletoads, so there's a pretty good chance a re-release, or even a new Battletoads game is coming. If nothing else, it would be great to hear fans of the original go on a tirade explaining how it was the NES' Dark Souls.
[Image]