Blair Witch returns to reclaim its camera-toting horror crown from Outlast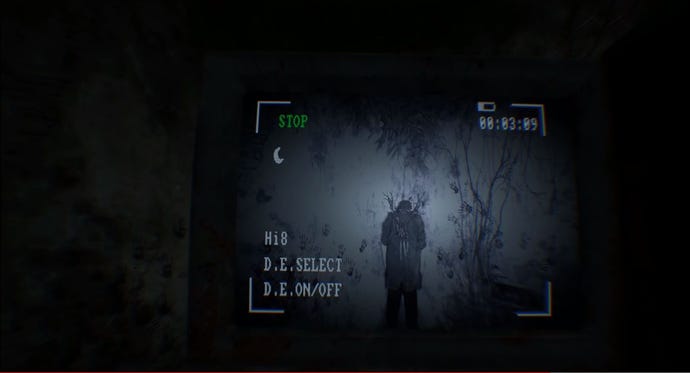 The Blair Witch franchise is returning to reclaim its camera-toting horror crown from Outlast in a new game from Bloober Team - the developers behind indie horror hit, Layers of Fear.
Announced at the Xbox E3 briefing, Blair Witch is coming to Xbox One and PC on August 30 2019.
This latest spook-fest is described as a "first-person psychological horror", so expect jump scares a-plenty, and more paranormal goings on than you can shake a frightened teenager at.
The game is "based on the cinematic lore of the Blair Witch" and lets players "experience first-hand the toll that fear can take on the mind in an original story based on the legend of Blair Witch".
Set in the heady days of 1996, you play as former Maryland police officer Ellis, who joins the search for a young boy that's gone missing in the Black Hills Forest near Burkittsville. What started as a noble pursuit becomes a torturous nightmare, as Ellis must face his dark past and the malevolent force of the Blair Witch.
Blair Witch game E3 trailer:
Blair Witch is just one of many interesting looking games revealed at the Xbox E3 briefing. We saw the bittersweet "management sim about dying" Spiritfarer, as well as huge AAA titles like Gears 5 and Halo Infinite.
Also in the show, we saw a teaser for Elden Ring, a collaboration between FromSoftware and George R. R. Martin.
But most interestingly, we also got some new details on Xbox's next console - Project Scarlet - which will launch Holiday 2020.