Everything we know about GTA 6: Expected release date, leaks and more
It's the million dollar question - when is Grand Theft Auto 6 coming out?
GTA 6 is one of the most eagerly anticipated games on the horizon. But while not much has been announced about the next Grand Theft Auto game, we do know that Rockstar Games is busy at work on it. After years of radio silence, Rockstar has officially revealed that GTA 6 is in development.
"We are pleased to confirm that active development for the next entry in the Grand Theft Auto series is well underway," Rockstar Games announced in an article on its official website. GTA fans have been waiting for a follow-up to GTA 5 for a decade now, so this announcement in 2022 was a welcome one.
Although we still don't have many details about the game, there are plenty of rumors floating around, including a major leak that put early development footage onto the internet. Piecing together all of these singular bits of information can get confusing, so here's everything that we know about GTA 6 so far. We've rounded-up all the latest leaks to give you the lowdown on the expected GTA 6 release date, when the reveal trailer could drop, details on the characters and plot, plus much more.
---
GTA 6 release date
It looks like the release window for GTA 6 is between the start of April 2024 and the end of March 2025. That's when the next financial year runs, which is when Rockstar's parent company Take-Two expects a big uptick in earnings. This potential release window lines up with what other industry insiders have said, with their sources indicating a GTA 6 release date in 2024 or 2025.
While the GTA 6 release date hasn't been officially confirmed, the release date window appeared to be narrowed down after a Take-Two investors call in August 2023. During the call, the publisher said it anticipated "record levels of operating performance" and a whopping $8 billion to be generated in Net Bookings during the next fiscal year. Net Bookings is the money exchanged for a service, and for Take-Two it would encompass game sales, microtransactions and more. This massive amount of income, which would be almost $3 billion more than T2's current best fiscal year, seems to hint at a major new release in the next financial year, and a title which could drive these earnings is an eagerly anticipated game like GTA 6.
GTA 6 trailer A trailer for GTA 6 hasn't been revealed yet, but we could get our first official glimpse of it later this year. Notable leaker TezFunz2, known for their Rockstar Games datamines, has claimed a GTA 6 announcement could happen in late 2023.
Posting in the GTA Forums towards the end of August 2023, TezFunz2 said: "Everything seems to line up for a high likelihood of Rockstar announcing VI soon. Probably in the coming months."
While Rockstar has already confirmed work is underway on the next GTA, it hasn't said much else. We're still yet to get any official in-game screenshots of the game, a trailer for it, details on the plot, characters, setting, or name for it. Basically, hardly anything official has been announced - and a reveal trailer in 2023 could set GTA 6 up for its rumoured release date in 2024 or 2025.
If a GTA 6 trailer does drop in late 2023, it will be arriving around 12 years after GTA 5 was first revealed. Our first look at Trevor, Michael and Franklin's crime-filled adventures in Los Santos came in November 2011.
Until Rockstar Games reveals the first GTA 6 trailer, be careful of getting too excited when you click on one of the convincing fan-made trailers out there. The real Rockstar Games YouTube channel is where the GTA 6 trailer will drop when it inevitably comes out.
GTA 6 announcement
After years of speculation and rumors, the next Grand Theft Auto game was officially announced in February 2022. Rockstar Games confirmed work on the eagerly anticipated game in a very low key manner, dropping a brief announcement on Twitter, and at the bottom of a Newswire post on their official website.
The announcement was only a few lines long, but at least confirmed work is underway on it. Announcing the development of the next GTA, Rockstar Games said: "Many of you have been asking about a new entry in the Grand Theft Auto series.
"With every new project, our goal is always to significantly move beyond what we've previously delivered. We're pleased to confirm that active development for the next entry in the series is underway."
Many of you have been asking about a new entry in the Grand Theft Auto series. With every new project, our goal is always to significantly move beyond what we've previously delivered. We're pleased to confirm that active development for the next entry in the series is underway.

— Rockstar Games (@RockstarGames) February 4, 2022
GTA 6 platforms
Platforms for GTA 6 haven't been announced yet, but according to a report from Insider Gaming, the next Grand Theft Auto game will only be available for the latest generation of consoles. Which would mean PS5 and Xbox Series X/S, as well as PC.
GTA 6 location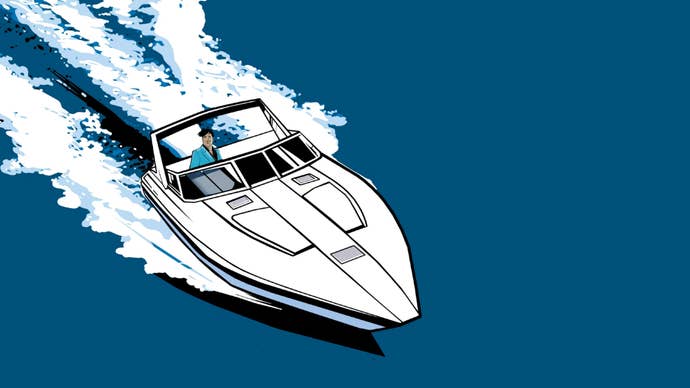 The setting for GTA 6 is another big topic of speculation, but everyone seems to agree on one thing - that Vice City looks to be the location of the next Grand Theft Auto. Numerous leakers have claimed GTA 6 will be set in Vice City, including Inside Gaming, a YouTube channel known for its insider reports. Vice City is a fictional location based on Miami, and it first appeared in the PS2 classic Grand Theft Auto: Vice City.
While it's always best to take rumors with a pinch of salt, it would make sense that Rockstar revisits Vice City next. All of the locations from the PS2 era of GTA games have since been featured in more recent mainline Grand Theft Auto games, apart from the fictional version of Miami. Liberty City from GTA 3 appeared in Grand Theft Auto 4, while Los Santos from GTA: San Andreas was the setting of GTA 5.
While Rockstar Games hasn't officially announced the location of GTA 6, they could have dropped an easter egg hinting at the game's setting in the remastered version of San Andreas. Back in 2021, when Grand Theft Auto: The Trilogy – The Definitive Edition launched, eagle-eyed fans spotted a picture frame hanging up in a building in San Andreas, which showed a house that had more advanced visuals than the graphics seen in the remasters.
The curious picture, which fans thought could secretly be the first in-game picture of GTA 6, was spotted hanging on a wall at the Lil' Probe'Inn. Cyber sleuths dug into the image a bit more, and think it's based on a real-life home in Miami, which could be a subtle tease about the location of the next GTA game.
Another #GTATrilogy mystery hunt. The Lil' Probe'Inn has an unidentified house amongst the UFO photo display... GTAVI? (jk) (or am I, where is this from?)

— Kirsty (@kirstycloud) November 16, 2021
GTA 6 map
While Vice City is rumored to be the main location of GTA 6, it's also thought that parts of GTA 6 will take place in Cuba. This is according to a video posted by Tyler McVicker, a YouTuber known for his leaks about Half-Life makers Valve. The Cuba map is thought to tie into a rumored drug running plotline in GTA 6.
A report from Bloomberg published in July 2022 also claimed GTA 6 will take place in more than one location. And whatever map GTA 6 ends up launching with, it's rumored more cities and missions will get added regularly after launch, with the map getting expanded in a similar way to a live service game that grows and evolves as time goes on. GTA 6's game world is expected to be bigger than ever, with "more interior locations than previous Grand Theft Auto games" as well.
People actually thought GTA 6 would be set in Portland a number of years ago. However, this was just a rumor that popped up because of a Portland real estate company's blog post about a GTA game set in the city. Rockstar also considered Tokyo as a setting for a separate game but then realized that the road system would be "problematic."
GTA 6 protagonist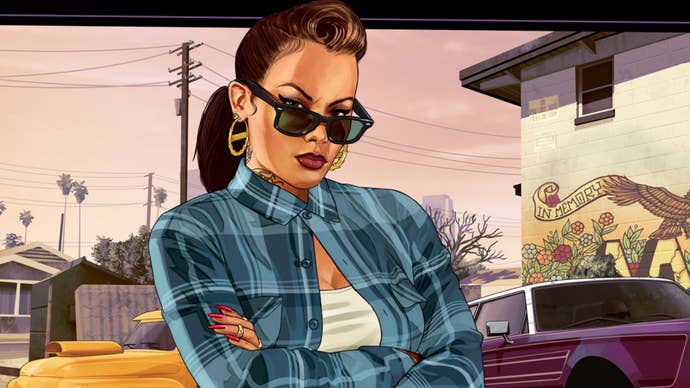 Since GTA 5 brought multiple protagonists to the series for the first time, there have been plenty of theories as to how Rockstar will handle playable characters in GTA 6. And all signs point to new ground for the franchise.
Multiple leaks have supported claims that GTA 6 will have a main playable female character for the very first time. The most notable one is the big GTA 6 leak from 2022, which showed two playable characters - one male and one female. This massive leak came after reports from Inside Gaming (formerly called The Know) and Bloomberg all pointed towards GTA 6 having a female protagonist for the first time in the series' history.
For their report, Bloomberg spoke to more than 20 current and former Rockstar employees. It claimed the female protagonist in GTA 6 will be a Latin woman who's part of a "Bonnie and Clyde" pair of robbers.
GTA 6 gameplay leak
In September 2022, GTA 6 was hit by a massive leak - with numerous pictures and gameplay videos of the next Grand Theft Auto leaking online. The footage that leaked was in-development, and it was published online after a network breach.
In the aftermath of the leak, Rockstar Games took to Twitter to address it. The GTA makers confirmed they had suffered a "network intrusion", and early development footage for the next Grand Theft Auto had been "illegally accessed". A teenager in the UK was later arrested.
— Rockstar Games (@RockstarGames) September 19, 2022
In the aftermath of the leak, developers from across the industry started sharing their own pre-release builds to show early development footage isn't representative of what the final product ends up looking like. We're not going to say too much more about the leaks here, because they are bad news for everyone involved, but do check out Steve Burns' thoughts on what leaking in general can mean for the industry.
GTA 6 development
Rockstar North, who has made every single mainline GTA game since the franchise started in the '90s, are thought to be the developers of GTA 6. While the development studio looks to have stayed the same, there have been plenty of other changes at Rockstar that impact the future of the GTA series.
In 2020 Dan Houser, who co-founded Rockstar Games and was one of the key creatives behind many of the studio's most beloved games, left the GTA and Red Dead Redemption makers. Houser's departure came a number of years after another key member of Rockstar Games, Leslie Benzies, also left the studio. Benzies was the designer of both GTA 5 and Red Dead Redemption. In August 2023, it was reported that Mike Unsworth, the VP of Writing at Rockstar Games, had seemingly left the GTA makers as well.
What is Project Americas?
There are plenty of alleged leaks about GTA 6, which can make it difficult to keep up. One of the early alleged leaks was dubbed "Project Americas" by fans in the GTA community. The leak is referred to as "Project Americas" because that's allegedly the codename Rockstar is using for it. The alleged leak detailed information including possible locations and features in the upcoming game.
Industry insiders have since gone on to claim that this leak was fake – or at least mostly fake. You can read it, but don't believe everything it contains. It will likely inform a lot of the internet speculation you see about GTA 6 before release, so you'll at least know where it came from.
GTA 6 pre-orders
There aren't any GTA 6 pre-orders yet, which shouldn't be that surprising. After all, the release date is still unknown. We'll update this section when pre-order information becomes available.
GTA 6 returning characters
Some fans have asked whether or not GTA 5's three protagonists – Franklin, Trevor, and Michael – will return in GTA 6. That's kind of iffy, considering they were reportedly supposed to appear in single-player DLC that never materialized. With that, it seems their stories wrapped up at the end of GTA 5.
That's with the exception of Franklin, who appeared in the GTA Online The Contract missions.
However, it's likely that some names and faces from old games will reappear in some way. For example, lawyer Ken Rosenburg represented Tommy from Vice City and CJ from San Andreas. Lazlow Jones pops up in multiple GTA games, but to be fair, he's based on one of the people writing the game's script.
Grand Theft Auto is a series known for its Easter Eggs. Even if older characters don't play a starring role in proceedings, it's very possible you will be able to find some familiar faces hidden around the city.
---
Looking for more GTA 6 content? Find out how Rockstar Games is embracing modding ahead of the launch of the next Grand Theft Auto. We've also got the lowdown on a Take-Two patent that could hint at smarter NPCs in GTA 6. Make sure you also check out our opinion piece on why GTA 6 needs to break away its past, and usher in a new tone.