E3 2015: every game you loved, hated, missed and need to see again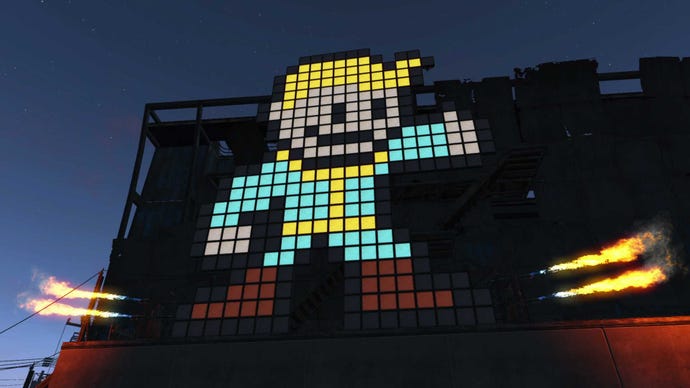 Every E3 2015 headline summarised for your consumption. Catch up, and find out what it all means.
E3 2015 is still fresh as a newborn chicken and yet we're totally exhausted: so many bombs have dropped nobody remembers what the landscape looked like before the barrage started.
It's bad enough for those of us who dog paddled through the floodwaters as the rain came down; it must be overwhelming to wake up and look over the sea of news. There's so much of it that we've run through our entire front page roll - and I mean the breaking column - three times in 24 hours. Where do you even start digesting this?
You start here, of course. We make it easy to cut through the noise and hone in on the news you want to read and the assets you want to see. Frankly, it helps us keep track of it, too. Let's kick off with what we ourselves has seen and done, then track back through the week's news in reverse chronological order - newer content at the top of the page.
VG247 at E3 2015
We don't just sit on our butts bringing you all the freshest headlines; oh no! We dispatched Pat, Matt and a team of freelancers to the show floor, where they're gradually starving to death walking the incredible distances between appointments in tiny amounts of time. It's been worth it, from the perspective of us at home, because they've had the opportunity to get up close and personal with some hot titles and chat with their creators. Be nourished by the sweat of their brows:
PC Gaming Show
There's a joke going around Twitter that the first ever PC Gaming Show will also be the last, but it was pretty good - especially if you remember that the teams putting it together have never done one before. It was like every other E3 conference minus ten years of lessons regarding what people will sit still through two and half hours of. A few of the guests didn't have any footage to release and couldn't even tell us anything new, but the rest of them coughed up delightfully. Here are the top headlines:
For all the headlines including Rising Storm 2, American Truck Simulator, Arma 3: Tamoa, a Total War: Warhammer teaser, a new Guild Wars 2: Heart of Thorns trailer and the Take on Mars beta, see our full E3 2015 PC Gaming Show report.
Square Enix
Square Enix still hasn't got the memo about keeping to short and snappy. The publisher had some big titles to discuss, but thanks to Sony's reveal of the Final Fantasy 7 remake and the Hitman reboot, we didn't get many surprises. Squeenix took a very long time to say its piece, which made it seem like it has fewer aces up its sleeve than it actually does. Don't go looking for the replay; just enjoy this summary of the top headlines.
For all the headlines including a development update on Rise of the Tomb Raider, new mobile games, the delayed Final Fantasy 7 PC port for PS4 and Final Fantasy Worlds, please see our full Square Enix E3 2015 press conference report.
Nintendo
Nintendo trotted out some great games and experiences through its E3 2015 presentation, but remained tightly focused on the next few quarters rather than the long-term view other conferences tended to take. Its shorter PR cycles and lack of big console-selling announces disppointed the core, who seem to be waiting for a new Metroid Prime or something, but Rob Fahey argues that you can't say Nintendo lost when it's not even playing the game. Here are the highlights:
For all the headlines including two new Metroid Prime spin-off games for 3DS, new Amiibo, a new Atlus RPG for 3DS called Genei Ibun Rok #FE and two Animal Cross spin-offs, please see our full Nintendo E3 2015 showcase report.
Sony
This is where the bombs really fell. The last slot of the day is a lucky one, and Sony made the most of it. Its conference opened to the strains of "here we fucking go", and off it fucking went. The word "games" was said hundreds of times, mostly in the opening five minutes, and then it was just games as far as the eye could see. As Pat wrote, in the past Sony has picked up the ball when Microsoft dropped it, but this year PlayStation won E3 all on its own. Here are the top headlines, which is to say, nearly every bloody headline:
Call of Duty: Black Ops 3
Street Fighter 5
For the rest of the headlines including Morpheus sports sim RIGS, a new Firewatch trailer, the Disney Infinity 3.0 Star Wars timed exclusive, Media Molecule's intriguing Dreams, and a new Batman: Arkham Knight trailer, see our full Sony E3 2015 presentation report.
Ubisoft
After the awkwardness of EA it was refreshing to get back to Ubisoft, which has zero shits to give. Host Aisha Tyler made a return, brimming with her usual enthusiasm for the product, and Ubisoft spent an unusually small amount of time making us watch celebrities do embarrassing things. Instead, it just showed off game after game after game. Here are the main headlines:
The Division
Rainbow Six Siege
For all the headlines including the Rainbow Six Siege beta, The Crew: Wild Run, Anno 2205, Just Dance 2016, Trials Fusion: Awesome Level MAX and Trackmania Turbo, please see our full Ubisoft E3 2015 showcase report.
EA
I already mentioned that EA was a bit awkward during Microsoft's show, right? Well, its own E3 2015 presentation wasn't much better. Although EA is doing a much better job the last few years of building good games and serving its customers, it still has no idea how to hold a press conference that doesn't make us all cringe in embarrassment. (Soz, Peter; you know I love you, but.) Here are the main headlines:
For all the headlines including details of Madden 16, NBA Live 16, NHL 16, Plants vs Zombies: Garden Warfare 2 and mobile games including Star Wars Galaxy of Heroes, see our full EA showcase report.
Microsoft
Microsoft kicked things off on Day 0 of E3 2015, and it brought an excellent show. Its fantastic line up of core-serving games and a distinct lack of waffle through the presentation went down well - so well that Matt believes the executive summary of the show is that Xbox One is in the best position of its life to date. The only downer was an awkward interlude featuring EA; the contrast with ex-girlfriend Activision is painful. Here are the top headlines:
For the rest of the headlines, including bonus content with Fallout 4, EA Access opening its doors to all Gold subscribers, Plants vs Zombies: Garden Warfare 2, a new wireless controller, Rainbow Six Siege bonus content, loads of indies, Xbox One's early access program, The Rare Collection and Gears of War Ultimate Edition, see our full Microsoft E3 conference report.
Bethesda
E3 used to start on Day 0, the Monday before the show itself opens. Bethesda, for its first ever E3 press conference, broke tradition and opened a new slot on Sunday, which I guess is, uh, Day -1. It was a great show with some big properties, which Matt believes proves that Bethesda has entered the publishing big leagues. Here are the main headlines:
For the rest of the headlines, including Fallout 4 screenshots, Dishonored: Definitive Edition, QuakeCon DOOM footage, DOOM mod tools, DOOM screenshots, Battlecry, new The Elder Scrolls Online content and The Elder Scrolls: Legends, see our full Bethesda E3 conference report.
More to come. Gods help us all.