Fire Emblem If rejigs the weapon triangle and introduces new characters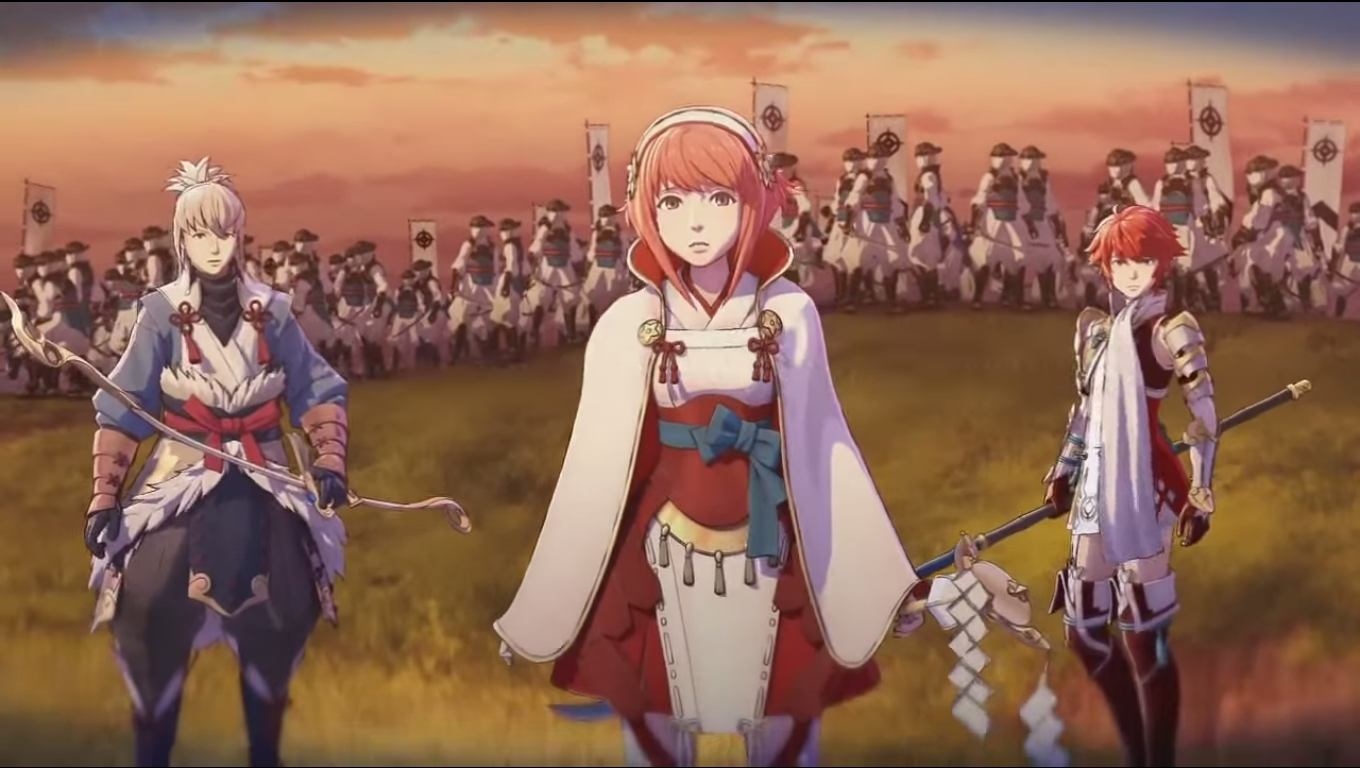 The 'rock-scissors-paper' weapons triangle has been shaken up for Fire Emblem If, and it comes with certain downsides.
In the wake of removing the weapon usage limit for the new Fire Emblem game, the basic formula of swords > axes > lances has been tweaked to allow for additional weapons.
The new weapon triangle is now swords and magic > axes and bows > over lances and concealed weapons.
For those new to the series, this translates as swords and magic being stronger than axes and bows, which are stronger than lances and concealed weapons that are in turn, stronger than swords and magic.
The disadvantages to the new system is that stronger weapons are penalised via abilities. Using an example from Famitsu, Gematsu explains that a Bronze Sword that cannot land a Critical hit may have +10 Critical evasion, while a Steel Sword (a stronger weapon) has -5 evasion and a lower chance of a follow up attack.
New maid and butler characters have also been introduced, and along with shinobi, use dark weapons that lower enemy stats.
Felicia (a maid), Joker (a butler), Gunther (a great butler), and Suzukaze will be allies in both the White Night Kingdom and Dark Night Kingdom versions of the game, while Saizou and Kagerou (a shinobi) will be exclusive to the White Night Kingdom version.
Fire Emblem If will release for 3DS in Japan on June 26, with a 2016 release date for Europe and North America to be confirmed.