Sony E3 2015: Uncharted, Destiny, The Last Guardian, Shenmue 3 - full report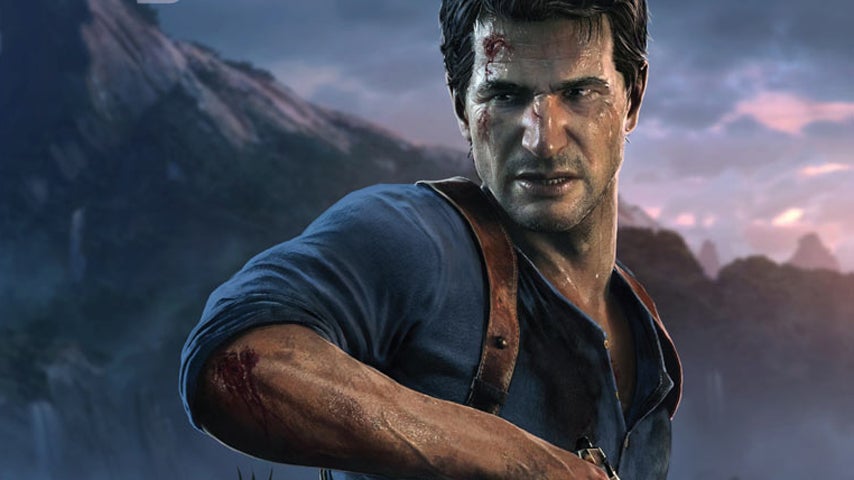 PlayStation is ruling the roost right now. Can Sony maintain the momentum through 2015 with a refreshed release schedule?
Sony's E3 2015 presentation was full of surprises.
The conference began with Sony's traditional montage, which included Destiny, Mad Max and Uncharted 4 among dozens of others.
Sony Computer Entertainment's Shawn Layden took the stage to start things off with a rousing speech about how the PS4 is all about games. the word "games" was said approximately 65 times. Sony's really knuckled down on that messaging, hey.
The Last Guardian
Layden introduced the first trailer by talking about adventure and companionship, so I was expecting Uncharted 4. As soon as Fumito Ueda's name popped up on screen, I screamed "holy shit" at the top of my lungs, and then began to cry.
The footage that followed looked - well, it looked like The Last Guardian, a long lost follow up to Ico and Shadow of the Colossus that I would personally gut a man for.
It had all the hallmarks of Team Ico - beautiful misty ruins, a nonsense language, baffling environmental puzzles and a companion who doesn't talk.
SCE Worldwide Studios boss Shuhei Yoshida then came on stage with a huge smile, looking almost overcome by joy, saying how happy he was to bring The Last Guardian back. He gave a shout out to Ueda, who stood up in the audience and accepted applause.
It's launching in 2016, presumably on PS4. Go watch the video.
Horizon: Zero Dawn
Guerrilla Games turned up next to unveil its new IP - Horizon: Zero Dawn. The Killzone developer has left futuristic shooters behind for what seems to be an open world survival, exploration and combat.
In a gorgeous cinematic trailer, we saw a wilderness of mountains, forests and streams. The narrator, a woman, spoke of tribes coming to a land where an ancient civilisation had once reigned.
The video then cut to what looked like gameplay, showing a female character hunting a herd of machine - dinosaurs? Megafauna of some kind, anyway. She took down a scout to avoid alerting the herd.
The trailer, which you can go watch, suggested crafting will be featured. No release details were given.
Hitman
To our surprise, a new Hitman game was announced. Described as IO Interactive's most ambitious title, it will boast a PS4-exclusive pre-order bonus beta, and six exclusive PS4 contracts released throughout the year. No details as yet, but we have the trailer up.
Street Fighter 5 beta kicks off in July
Street Fighter 5 was highlighted briefly with word of a PS4 beta starting next month. A new trailer was released showing Cammy and Birdie.
No Man's Sky
Hello Games popped up to give us a look of No Man's Sky in action - go take a look. We got to see a battle taking place between AI, which the player can join or not as they choose. The developer then showed the scale of the map, which was astoundingly large.
Picking a system apparently at random, the player went to an unexplored region of space and visited a previously unseen planet. Warping down to a beacon, which is where players upload their discoveries.
"This is not the prettiest planet. I've seen better," the Hello Games rep said. "But I've also seen a lot worse."
We got to see the robotic Sentinels that protect planets from explorers, as well as some fish and a strange pack of pig-like animals.
No release date was announced, but Hello Games said it promises there'll be one soon.
Dreams - Media Molecule
Media Molecule was next up, to show off the mysterious title it's been working on and has been teasing since the PS4 was first announced. The new project is called (and about) Dreams. It has an amazing oil painting like aesthetic. Players build content live with a cool real-time editor, starting on their own or building on others' dreams, and can then bring them to live with motion capture animation - for real, you just puppeteer with the Dual Shock's motion capabilities. Bloody hell.
It looks like Media Molecule's intent is to allow players to recreate their dreams, with hand-made visuals, sound and animation. Anybody can do it, apparently. If it's as easy to use as it looks it's going to be a pretty amazing tool. You can watch the trailer for yourself through the sidebar link.
Firewatch
Firewatch is an intriguing looking indie we've covered before. We got a new trailer, which is available through the sidebar now.
Destiny
Well I just about peed myself in excitement. It is called Destiny: The Taken King, and you do get to fight Oyrx, the god of the Hive.
The trailer showed off new powers for all three classes of Guardian, so it looks like that leak about the new subclasses was accurate.
Who narrated this deeply exciting trailer? If it is that Guardian who's supposed to have died in the Abyss I will probably knock over a mountain in my excitement.
Assassin's Creed: Syndicate
As expected, Sony had the rest of the Assassin's Creed: Syndicate stuff Ubisoft left out. We got a trailer showing off Evie. There will be some PS4 exclusive missions starring either Jacob or Evie based on the works of Sir Arthur Conan Doyle (Sherlock Holmes).
Looks a lot better than this shot from the original, trust me.
Final Fantasy 7 remake announced
Sony first introduced a new title called World of Final Fantasy, which looked cute and whatever, but I instantly forgot all the details because it then showed a trailer for a PS4 remake of Final Fantasy 7.
I had another cry. I'm sorry. It's coming first to PS4.
Shemue 3 Kickstarter
Well, I guess I have a hat to eat. Yu Suzuki is doing a Kickstarter for Shenmue 3 and it debuted live on Sony's stage. What the hell are we all smoking? This can't be real.
I'd link you to the Kickstarter but the whole site has instantly collapsed under the weight of your attention, so.
Batman: Arkham Knight
Sony has an exciting new cinematic trailer for Batman: Arkham Knight to show off. We'll have it up for you later. There wasn't any news.
Project Morpheus and Sony waffle
Our pal Andrew House popped up to talk about Project Morpheus. The big news was a new IP called Rigs, a Guerrilla Cambridge future sport sim specifically for Morpheus.
House continued to discuss all PlayStation's exciting (ah ha) streaming and entertainment services, which I absolutely tuned out. Details later, unless I fall asleep.
Call of Duty: Black Ops 3
Oh ha ha I've been calling this Advanced Warfare all day. Ahem, as our sources told us, Call of Duty: Black Ops 3 marks the franchise's rat-like leap from Xbox One to PS4, which is outselling its rival significantly.
Sony made a big fuss about hosting Black Ops 3's E3 2015 debut, and well it should. Call of Duty is the very biggest franchise on consoles, sales-wise. If Sony can lure the Xbox Live contingent to the PSN - well. Let's just say Microsoft won't be pleased.
The new gameplay footage looked as spectacular as Call of Duty E3 reels always do.
Sony confirmed that map packs will come to PS4 first from Black Ops 3, and will be the first to try the multiplayer beta, which starts in August.
"PlayStation is the new home of Call of Duty," House said, and somehow resisted the urge to flip off Microsoft as he left the stage. I couldn't have done so. You should watch the trailer and demo ASAP.
Star Wars
Following a montage video of various upcoming titles, including Until Dawn (guess Sony's over it??), Disney came on stage to talk about Star Wars in Disney Infinity 3.0. There'll be a PlayStation exclusive starter pack, which will include the Twilight of the Republic and Rise Against the Empire playsets one month before they release for other platforms.
The new Boba Fett figure will be part of this limited edition, and won't be available anywhere else.
Star Wars: Battlefront was next. DICE general manager Patrick Bach, whose name I can reliably spell, wandered on to chat about it. Well, I say chat; it was pretty brief, because Sony knows we just want to look at it. And we did; we looked at a glorious new gameplay demo. Can't get enough of it, to be honest. Go watch.
Uncharted 4: A Thief's End
The show ended with what we'd been waiting for (and then completely forgot because holy shit look at these bombs being dropped): Uncharted 4. Embarrassingly, there were a few problems with the demo - it took forever to boot up, and restart part way through.
Once we were going, though, it looked great. Naughty Dog's PS3 environments were terrific, but the new ones look amazing - incredibly detailed and busy.Layout and gameplay flow looks pretty similar to Uncharted 2 and 3. Enjoy it via the sidebar link.