Star Wars: The Old Republic's next expansion is out in October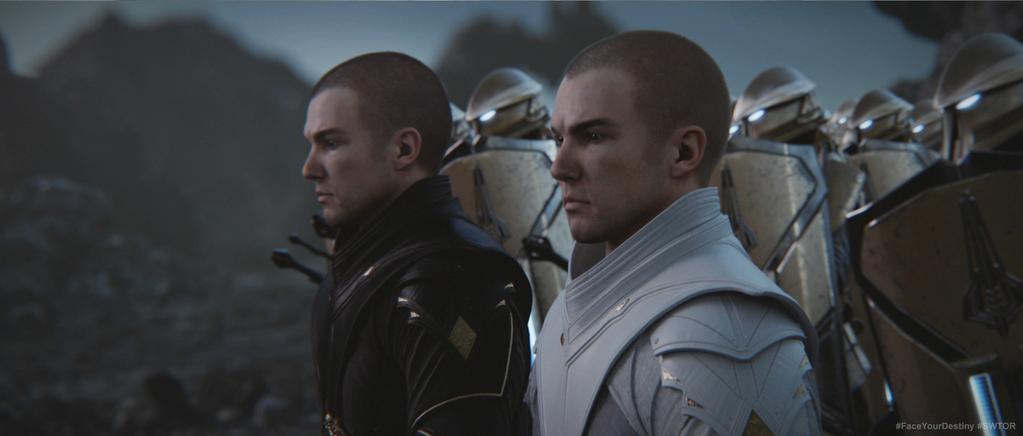 Star Wars: The Old Republic's new expansion was detailed during EA's E3 2015 conference, and as previously reported, it's titled Knights of the Fallen Empire.
Bioware took the stage at E3 to reveal that the expansion is "the largest story-driven expansion to date" with a renewed focus on cinematic storytelling.
The expansion introduced a new personal story arc where player choice will shape the journey. The expansion puts the player at the center of their own personal saga, playing as the Outlander, a veteran of the Great Galactic War and they will come face-to-face with a new enemy, the Emperor of the Eternal Empire.
The digital expansion includes new worlds, new companions and will launch with the first nine chapters of an evolving story. It also raises the player level cap to 65, and includes a Level 60 character so players can immediately jump into the new story-driven content.
Knights of the Fallen Empire will be available for free to all Star Wars: The Old Republic subs.
Bioware also announced the Knights of the Fallen Empire Rewards Program. Between now and October 19, subscribers can earn a collectible set of rewards each month that includes the Companion Nico Okarr, Nico's Duster and Blasters set, and a Star Wars: Knights of the Old Republic-themed Swoop Bike.
Players that collect all four rewards will receive as a bonus Early Access to Knights of the Fallen Empire beginning seven days prior to public release on October 20.
The expansion will be released for all on October 27.