Microsoft E3 2015: Halo 5, Gears 4, Dark Souls 3 - all the news here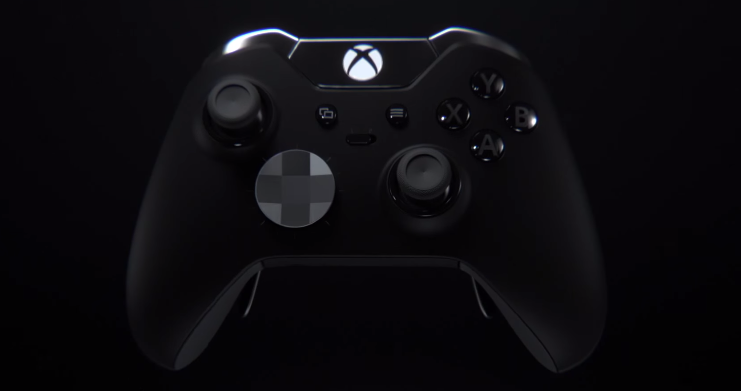 We liveblogged Microsoft's E3 2015 press conference, and you can catch up on all the lovely announcements here in one massive post.
343 Industries' Bonnie Ross kicked off the show with a trailer for Halo 5: Guardians, before live gameplay of the holiday shooter was shown with the Arbiter, or Keith David as many know him, providing narration. There will be 24 players and AI controlled adversaries, and the biggest maps ever implemented in a Halo game.
One of the multiplayer maps shown was called Warzone, and it's playable at E3 2015. The sequel to Halo 4 will be released on October 27 exclusively on Xbox One.
After the Halo 5 portion ended, a video for an Xbox One exclusive from Keiji Inafune was shown. It's a sci-fi affair which seems to take place on a desert planet. It's called Recore and is slated for release in spring 2016. It's an exclusive first-party franchise for Xbox One from Comcept.
Xbox Phil Spencer said the firm would show "the greatest line-up of games" for Xbox One. He then dropped the biggest news ever: backwards compatibility for Xbox 360 games on Xbox One. Holy. Shit.
Digital titles will show up in the dashboard today, and retail discs will work as well, as a key of sorts. The system will recognize that the user owns the title and it can then be downloaded from the servers onto the user's Xbox One.
One of the first titles to make use of the new feature is Mass Effect, and more third-party developers will be adding their games to the service in the future.
A video of the new Xbox One Wireless Elite Controller was shown after the backwards compatibility bomb drop, and by the looks of things, pro-gamers should be rather pleased with the improvements as well as PC players.
Bethesda's Todd Howard then stepped on stage to talk Fallout 4 and how the number one goal with development was "player freedom". A clip from the game was shown with Howard's character "Phil" returning home to find his devoted family robot waiting for him, and the German Shepherd we saw from the reveal video.
Fallout 4 is expected to be "bigger than Skyrim," which means there will be plenty of areas for the player to traverse, and plenty of enemies to battle. It is the "most ambitious world we have ever created," said Howard. And.. it will support mods on Xbox One created on PC. It was also revealed that Fallout 3 will be included with Fallout 4 on Xbox One.
Peter Moore from EA stepped on to the stage to discuss EA Access and to announce Titanfall will would on the service today, and Dragon Age: Inquisition is coming to the service this summer. All week long, EA Access will be free for all Xbox Live Gold players for free.
Plants vs Zombies: Garden Warfare 2 was also announced by Moore, along with an exclusive trailer.
Forza 6 was shown next, with the announcement of 24-player online capabilities. My stream died so I'll get as much information as I can here in a bit. Forza Motorsport 6 launches September 15.
Another world-premiere was shown, and it was Dark Souls 3. Hurray for sources! The trailer was just too cool. Gave us chills. In development at From Software, players will enter a new "blighted world" where the embers of a once "proud kingdom" cast a gloomy landscape for players to adventure through.
Players will battle against fearsome enemies and bosses with a variety of weapons and magic next year. We expect to hear more about the game during Sony's E3 2015 presentation later.
Ubisoft showed the world-premiere E3 2015 video for The Division, it's online multiplayer title, and it looks much more polished than the first time we saw it. Xbox one players will be able to play The Division beta first in December.
Rainbow Six Siege, which is out October 16, will come with Rainbow Six: Vegas and Vegas 2 for free, the latter will also be available on Xbox One through backwards compatibility.
A colorful Xbox One and Windows 10 exclusive titled Gigantic was shown next, along with various interesting ID@Xbox indie titles via a sizzle reel which included the next title from Behemoth Games.
Gone Home developer Fullbright also showed a trailer for its lunar-based game, Tacoma,will launch exclusively on Xbox One. Ashen, another ID@Xbox game announced, is an adventure co-op game and rather lovely.
An Early Access program is in the works, and it will allow Xbox One users to play the game before they decide to purchase it through the Early Access program. Xbox Game Preview program will allow participants to try titles include DayZ and Elite: Dangerous, and the Long Dark.
The Long Dark, is Hinterland's community-informed survival experience, and it will be available for purchase and download on the Xbox One's new Game Preview as soon as the program launches at 5.30pm PT today.
Players who purchase The Long Dark via Game Preview will obtain Season One of the Story mode for free when it launches later this year.
DayZ creator Dean Hall stepped on stage to discuss his next title which is a space MMO developed using Improbable tech. It's called Ion and it's coming first to Xbox One and PC through the Xbox Game Preview program.
The latest Rise of the Tomb Raider video was shown, featuring cutscenes and gameplay. It was all rather intense. It is out on November 10 first on Xbox One during the exclusivity period. However long that lasts.
The Rare Collection, outed earlier today as Rare Replay, was announced for an August 4 release - and yes - Conker's Bad Fur Day is included.
Rare also revealed its new game in development, citing is as "the most ambitious game it has ever created." It's titled Sea of Thieves and it's a shared world pirate game. Count us in on that one.
A trailer for Windows 10 and Xbox One title Fable Legends was shown, and as previously announced, it will be a free-to-play game. It features cross-compatibility and cross-play.
Xbox is also working closely with Valve to make Windows 10 "the best platform for VR," said Kudo Tsunoda when he took the stage after the Fable Legends video. he also touched up the previously announced deal with Oculus VR which upon release will include a wireless Xbox One controller.
A new version of Minecraft built specifically for Hololens, was shown. Hololens allows you to play the game almost everywhere. The demo showed the ability to render Minecraft worlds in a really amazing way. It was definitely an impressive demonstration to say the least.
Gears of War Ultimate edition will be the first Gears title to land on Xbox One. It has been fully rebuilt and includes new content. The public beta starts today. It's the original game by the way, not a collection. It will be released on August 25.
The new Gears of War game from The Coalition, is just titled Gears 4 and it will be released during Christmas 2016.
Expect Quantum Break, Crackdown, Scalebound and other new reveals to be shown at gamescom 2015.
The press conference has ended, but you can watch it via on demand through Xbox.com or the main press conference post here.