EA E3 2015: Mass Effect Andromeda, Star Wars, and sports - all the news here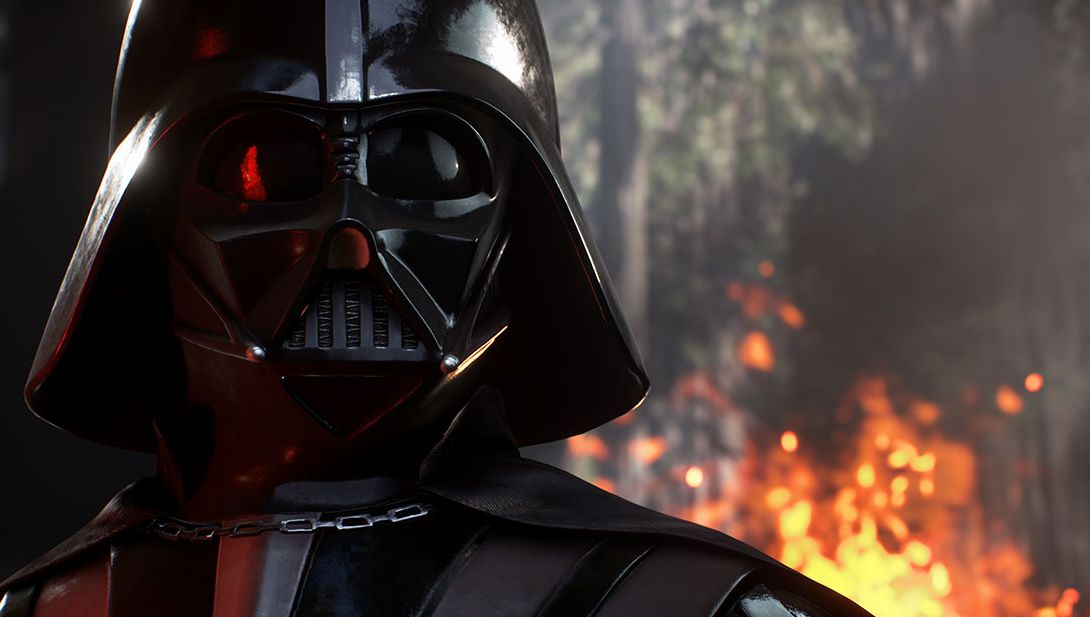 We liveblogged EA's E3 2015 press conference, and everything announced is in one lovely post for you right here.
EA kicked things off showing the debut trailer for Mass Effect Andromeda, featuring The Man in Black's rendition of Ghost Rider's in the Sky. Rather fitting it was, bless them. Details were nonexistent, but EA posted information after the fact touching on a few key points. Mainly, that it takes place "long" after the events of the original trilogy," and will let you explore the famous galaxy. It's out during holiday 2016.
EA boss Andrew Wilson took the stage after the video to say that the games on show will either be playable later this year or in 2016. A dozen games will be shown, including three new IPs, one of which will be "unlike anything you've seen before," according to Wilson.
After his intro, Wilson stepped off the stage and a new look at the Need for Speed reboot was shown. The game is a homage to all the best bits from the series, according to Ghost Games' Marcus Nilsson, and it will be the "definitive" Need for Speed experience.
Players will drive from dusk til dawn to be come the best driver in the world. It features an open world, and will feature a lot of customization - the richest in a NFS game. It has multiple storylines and every choice and race propels the game's progression. It is out on November 3.
Star Wars: The Old Republic - Knights of the Fallen Empire, which slipped out a bit early this week, was detailed by Bioware through a short chat and a cinematic video. The expansion is the largest story-driven expansion to date, and will focus on Bioware-centric cinematic storytelling. More will be revealed later.
EA's Patrick Soderlund came on stage to promise more game betas and play tests to improve EA's relationship with fans, before announcing an interesting new title called Unravel.
The puzzle platformer is physics-based and stars a character made of yarn, names Yarny, who is trying to tie his missing pieces back together. As you play, he will slowly unravel, so he will need to gather additional yarn to keep going. It is in development at Swedish-based studio Coldwood Interactive, and players will have to figure out for themselves how to progress through the game. It's a metaphor for life, according to the developer, and it looks like a lovely game.
Plants vs Zombies: Garden Warfare 2 was shown more in-depth than at the Microsoft conference earlier. One of the maps, Zomburbia, was demonstrated and it features zombie co-op. But every single mode is playable solo or through split-screen co-op. All original owners of the original game can transfer their characters over into Garden Warfare 2. It's out in spring 2016, and it will contain free content updates to ensure it contains "action packed."
EA Sports showed a new NHL 16 trailer. Looks like things can get rough in it, much like real hokey. What's that old saying about going to a hockey game and fighting? Anyway. It will contain a new hockey league thanks to fan feedback. EA SPORTS Rory McIlroy PGA TOUR was touched upon as well, and Ultimate Team was detailed a bit for all EA Sports title which support it.
NBA Live 16 executive producer Sean O'Brien then took the stage to discuss how the game is "rooted in self-expression" and how the entire in-game journey is "all about the player" - as it features a new app with face scanning tech. Innovative approach to motion captures will provide new animations for a fresh experience. Ball control such as defending and full control shot system have been implemented. A new game mode for NBA Live 16 will be revealed later this summer, along with more information pertaining to online multiplayer.
Star Wars Galaxy of Heroes is a new mobile game spanning the Star Wars franchise, and other EA Mobile titles such as Minions was shown off a bit on stage.
Football legend Pele came on stage for the FIFA 16 portion of the show, to tell a story about a trip to New York City where he coined the term "Beautiful Game" to describe soccer. Granted, there'a bit of a dispute regarding who actually said it first, but Pele made it famous at least.
After the chat with Pele was over, a FIFA 16 demo was shown, focusing on FIFA trainer, the body scanning techniques, and the addition of the Women's League Team. All FIFA 15 Ultimate Team users will be handed a "special item" after the show ends today. More on FIFA 16 will be revealed over the summer.
Mirror's Edge: Catalyst was the next game to be presented, and it will explore the origin story of the game's heroine, Faith. There are no levels, no loading screens - the game is "truly free roaming". Pre-ordering will net you the Combat Runner Kit or the Speed Runner Kit. The former comes with in-game shader that changes the way you look in other players' games, an exclusive leaderboards tag, and a background customise your Screen Hacks. The latter will also come with the shader, tag, and a unique Screen Hack background, but more themed around speed.
It is slated for release February 23 on PC, PS4 and Xbox One.
Madden 16 was next on the E3 stage, and the passing games has been revamped: Quarterback, Receiver, and Defender. Madden fans this time out will be the player, not just "the ball," whatever that means. A new mode in the style of fantasy football was also announced.
Finally, the moment we've all been waiting for: Star Wars: Battlefront. The game and the tech used behind it was introduced by EA's Peter Moore. You saw the multiplayer gameplay trailer already, which leaked a bit early. Notice Mr. Skywalker in there? Yeah, we did too.
As previously announced the game will contain 40-player online as well as 8-player. Missions able to be played solo, but will contain AI companions, via Missions. The game is out in November.
More information on everything EA announced today can be found through the links contained in this post. You can watch the entire conference again on Twitch.