Destiny: Rise of Iron guide - Outbreak Prime, Exotic quests, Dormant SIVA Clusters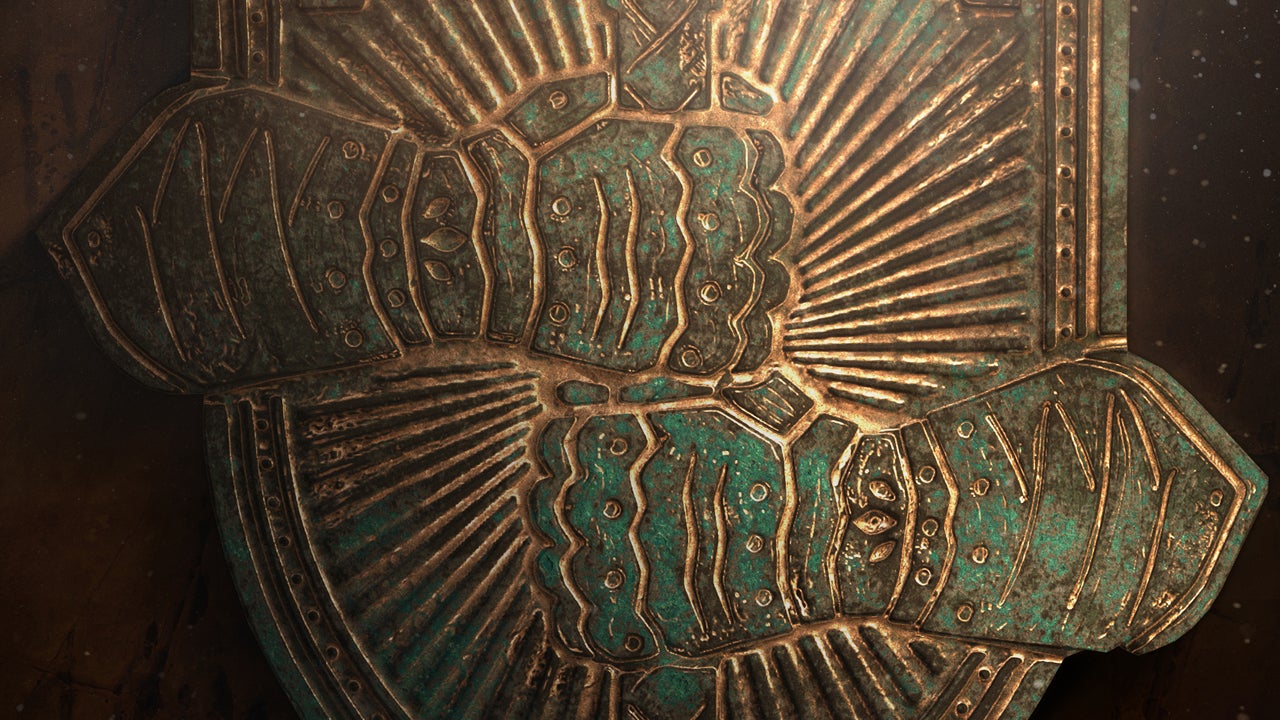 Destiny: Rise of Iron is Bungie's annual reminder that its shared-worlds shooter is a phenomenon. Become Legend. Become an Iron Lord.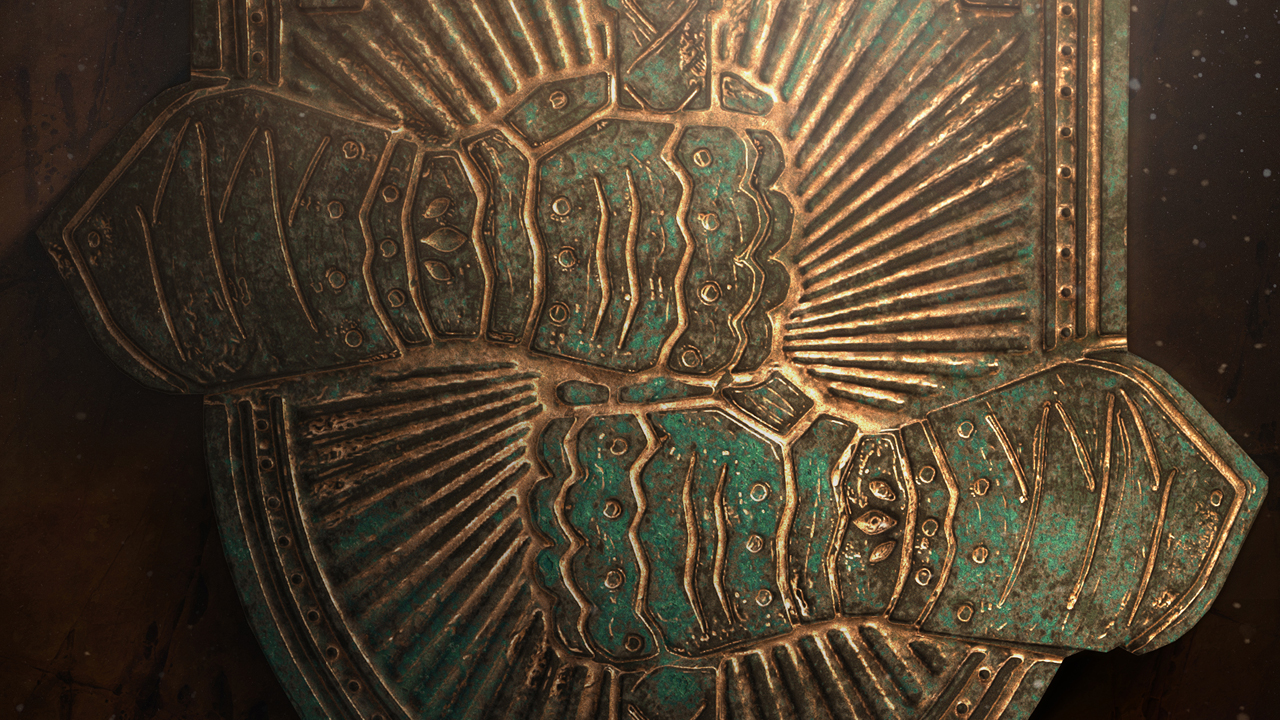 Destiny: Rise of Iron is finally here, and Guardians are absolutely smashing it in their quest to become the greatest of the Iron Lords.
Whether you're hardcore Destiny player who has been counting down the seconds, wandering back after lapsing, or jumping in for the first time, Rise of Iron has something offer you: new story and general PvE content, big changes to the PvE Crucible, a new raid, and most importantly loads of lovely new gear to collect.
With this Destiny: Rise of Iron guide, were hoping to bring you everything you need - tips on how to finish tough missions, clues to the latest and greatest Exotic quests, detailed directions to all those collectibles, farming tips, secrets and mysteries - and much more.
How does one become Legend in Destiny: Rise of Iron? The consensus so far seems to be racing for the cap and gathering up as many Exotics as you can ahead of the launch of Wrath of the Machine.
Whether you're looking for tips on how to get harder, better, faster, stronger and prettier, searching for that blasted Site 6, or just wondering what's new out there for you to explore with your fellow guardians, we've got you covered.
We've also got walkthroughs for the raid bosses, and many of the raid's secrets - including the chest which kicks off the Exotic quest for Outbreak Prime, the elusive Exotic pulse rifle, and that took an enormous ARG to solve. Once you've got it, we take you step-by-step through how to solve the puzzles in the quest, too.
There's a lot to get through. On desktop, use the contents boxout to the right to navigate right to the stuff you need right now.
It's going to be a very busy few months for the hardcore, as the Plaguelands slowly yield their secrets. Keep it locked on this page for everything as it happens. If we don't yet have what it is you're after, let us know exactly what you're looking for and we'll do our damnedest to make it happen.
See you on the mountain, Guardian.
Destiny: Rise of Iron Exotic Weapon quests and bounties
Ahh, Exotics: the ultimate endgame collect-a-thon for hardcore Destiny players. So far, Destiny: Rise of Iron has turned up several fun little Exotic goos chases ranging from easy to drawn out and complicated. In this section we'll compile known Rise of Iron Exotic quests and bounties.
Oh my gosh, this is where it all resolves: that enormous ARG. The mysterious monitors in the Wrath of the Machine raid. The missing pulse rifle. This is a lengthy quest and you'll need a strong fireteam (or excellent LFG) to get through it.
Oh boy, look out - this is what you came for. The gun that caused more prayers and curses to be flung at Destiny's RNG than any other is back, but this time everyone can have one. Follow the link above to learn how to complete the Echoes of the Past quest and claim your boom-boom-boomstick.
This guy. He's back. He's going to ruin your day in the Crucible. Get one of your own before Bungie nerfs it again.
Everyone should have this one, no problem at all. It's obtained through the main Rise of Iron story questline. Hit the link above for details, gameplay footage and discussion of what makes this homely little sword so special.
We haven't yet found an Exotic quest or bounty for Nemesis Star, but on preview trips press managed to decrypt it from engrams so we know all about it anyway. It's a pretty sweet looking beast; hit the link to see it in action and learn all about its perks.
Working on your Rise of Iron Record book? Of course you are. Here's what we know about that puzzling "A Life Exotic" entry. Spoilers: we might have to wait for the raid on this one.
Rise of Iron collectibles locations - Iron Medallions, Dormant SIVA Clusters, Dead Ghosts
There are loads of new collectibles to find in Destiny: Rise of Iron. Some you'll need for quests, some you'll need for your Rise of Iron Record Book, and others you'll want just to make that Grimoire score go up. Oh yes, we know why you do this.
Find the Iron Medallions. Complete Beauty of Destruction. Complete Echoes of the Past. Get the Year 3 Gjallarhorn. What's not to like? There're only seven of these but some of them a bit tricky. Includes directions to Site 6!
Ten Dormant SIVA Clusters from the Clovis Bray family are pinpointed for your pleasure. Video guide shows you exactly where to find all of them at once, while text descriptions provide for those who can't handle scrubbing through for that one missing fragment.
You only need five Dormant SIVA Clusters to complete Echoes of the Past, but you;ll want 15 for your Rise of Iron Record book. To that end, here's ten more Dormant SIVA Clusters, this time from the Iron Lord family. Again, video and text on offer.
There are six Fallen Dormant SIVA Clusters available in missions and patrol - see below for the remaining four. Video and text descriptions.
The final four Fallen Dormant SIVA Clusters are hidden in the Wratch of the Machine raid. Eeep! If you want them all, you're going to have to put your raiding pants on.
Rise of Iron PvE Dead Ghost locations (coming soon)

There is no end to the Dead Ghosts. Dead Ghosts for days. Nothing but Dead Ghosts. It's actually really morbid. We'll have these for you after we've gathered up the requisite screenshots and drawn orange circles on them.
General Rise of Iron guides
New systems, new goals and challenges, new elements of confusion to interrupt your levelling routine. Here we'll gather up general guides to help you understand and then exploit Destiny: Rise of Iron's peculiarities, which as usual are not always made explicit in game. That's not El Bungo's way.
A step-by-step walkthrough of the best activities to pursue at each stage of your journey from 335 to 400 Light. Hit a plateau? Time to mix things up. We break down what to do and when to get your stronger, faster.
One of the toughest summits to climb on your quest to hit the cap is finding a decent artifact. If you're aiming for 365 in preparation for the raid, this handy trick will help fill the gap in your build.
One of the best ways to level up is to get down to Archon's Forge in the Plaguelands and make it rain engrams. Unlike Court of Oryx, everyone gets a prize! The arena is not as intuitive as we'd like so hit up this guide if you're not having any luck with it.
Looking to complete your Rise of Iron Record Book and score some sweet loot? We've got information and tips here.
Not technically a secret, but not written down anywhere, either. Here's how to tell the different patrol symbols apart, so you can complete tasks with maximum efficiency.
You've found a chest. You can't open it. It's driving you to distraction. Don't fash yourself, dear heart; we know what's going on, and soon you will too.
Destiny: Rise of Iron secrets, puzzles and farming
Did you think you were done with secrets after all that collecting business? Hell naw. It's a good thing the Destiny community is so good at solving mysteries, because this expansion is full of 'em. Here's what's been winkled out of Destiny: Rise of Iron so far.
What do you want? More Light. How do you get it? Visit Archon's Forge. What makes it go? SIVA Offerings. Bungie has increased the drop rate for these rare items, but if you want to have one hand before you head in, here's the skinny.
What are Splicer Keys, and how do you get lots of them? These are rhetorical questions: we already know the answers. Hit that link and so will you.
Can't find Site 6? You are not alone. Step-by-step directions with screenshots and a valuable piece of advice: turn up the brightness on your telly.
You've seen the bells. You've wondered about the bells. And now the truth is out: yes, you and a pal can ding-dong merrily on high in order to score a secret trophy. In addition to the text guide linked above, here's a lovely video guide to the Iron Song bell puzzle.
The chorus of Guardian screams you hear at the Iron Temple is due to the way the rocks of the mountain treacherously repel those attempting to follow the jumping puzzle trail. Bump your agility to max, equip all your best jumping abilities and Exotics, and set aside 15 minutes to two hours depending on your platforming skills. Try not to cry. (If you struggle with this, here's a great tip for climbing Felwinter Peak).
We all knew Destiny: Rise of Iron pre-orders came with the Iron Gjallarwing Sparrow, but did you know that Sparrow came with the Iron Gjallar-horn? It is glorious and delightful and perfect in every way. Ten out of ten.
New raid: Wrath of the Machine
The culmination of Destiny: Rise of Iron's storyline and the big co-op PvE showpiece is the new raid, Wrath of the Machine. This six-player fireteam activity will feature some of the toughest challenges in the game, and players will need to work together to solve puzzles, bypass obstacles, defeat bosses and gather loot.
You'll want to be about Light 360 to venture into the Wrath of the Machine raid, but the gear you find will help you get stronger. You know what else will help? These guides, natch. We've got videos and text alike here.
This jerk attacks you as soon as you arrive, and then runs away. Go teach him a lesson, right in his jerk face, with our detailed guide to the mechanics of both encounters.
The first raid challenge to surface in Destiny: Rise of Iron involves some fussing around with safe rooms and SIVA charges. Unexpected.
Short but sweet, the Death Zamboni is a lot of fun - but frustrating for the under-prepared. Read and triumph.
Sweet weeping cottage cheese, if your raid crew are a bit vague this one can be a nightmare. Patiently explain exactly how to take down the final boss over both phases with our guide, then shout at them until they get it.
You get hit harder, yes. Enemies take more of a beating yes. But what else changes between the standard and Heroic versions of Wrath of the Machine? Let's talk it over.
Updated! All five monitors have been tracked down and activated, finally revealing the secret of that mysterious chest. Be warned, this is an undertaking.
Don't be satisfied with the boss and SIVA Cache loot chests; hunt down these extras for a chance at Exotic gear and other goodies.
What you'll get for your efforts in running Wrath of the Machine, and also whether it's worth it. (Spoilers: yeah!)
You're browsing your record book. You see a quest you haven't completed. You search your quest log. What gives, Bungie? Here's what we know so far.
The raid offers one path to endgame gear. Normal mode raiders have a chance to collect pieces of the Cosmoclast (Titan), Nanomania (Hunter) and Miasma (Warlock) armour sets. These mostly red, SIVA-themed sets cap out at Light level 385, about 30 points above what you'll get from non-endgame activities.
The Hard Mode version of Wrath of the Machine has not yet been dated. It will offer new, black-coloured versions of the normal raid mode sets, differentiated by the prefix "Spliced". These armour sets boast Light of up to 400, which is Destiny: Rise of Iron's hard light cap.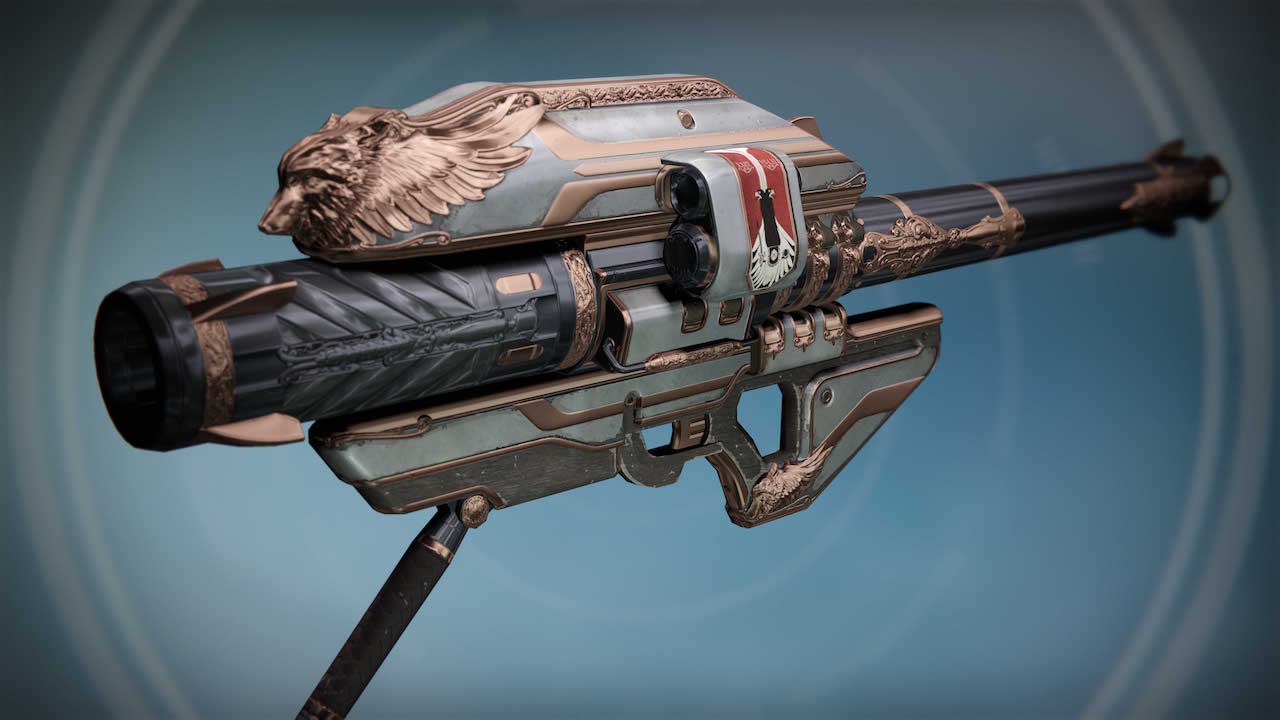 What's new in Destiny: Rise of Iron
Wondering whether Destiny: Rise of Iron is worth your time and money? below we've listed the main additions and changes to Bungie's shared-worlds shooter so you can make up your mind.
Destiny: Rise of Iron Exotics, legendaries and ornaments
Destiny: Rise of Iron will add stacks of new weapons and armour. Let's start with what everyone wants to know, by reeling off a list of known Destiny: Rise of Iron Exotics:
Burning Eye
But Not Forgotten
Each New Day
First Citizen IX
Iron Gjallarhorn
Khostov 7g-0x
Nemesis Star
Occasm Razor
Saladin's Vigil
The Lingering Song
The Titanium Orchid
The Unbent Tree
Trespasser
Winter's End
On the armour side of things, we'll see new sets of Iron Banner and Trials of Osiris, two new raid sets (Normal and Hard Mode) and the new Iron Lord armour set for endgame. Expect many more to be introduced for midgame.
As well as these predictable inclusions, Destiny: Rise of Iron adds a new cosmetic weapon and armour customisation system called Ornaments. These can be found in Radiant Treasures or purchased from Xur for Silver Dust. Unlocked as weapon upgrade nodes, they're something like skins - but in some cases make dramatic changes to geometry as well as colouring.
Rise of Iron quests, story missions, Destination and Strikes
Destiny: Rise of Iron is a new chapter in the shared-worlds shooter's ongoing storyline. The story kicks off when the Fallen in Old Russia uncover SIVA, a technological plague sealed away by the Iron Lords long ago. Embracing the plague, the affected Fallen become a new faction called Splicers, and Lord Saladin, the last of the Iron Lords, calls on the Guardians of the Tower to help put them down.
Whether you're interested in Destiny's plot or not, you'll need to tackle the early story content to access the rest of Destiny: Rise of Iron. Follow the quests to ascend to Felwinter Peak, the new social space where you'll find many of Rise of Iron's questgivers and vendors, and unlock the Plaguelands, a new Destination for Patrol mode.
You'll also need to complete some story missions to tackle The Wretched Eye, a new Strike. In addition to this new challenge, two existing Strikes have been remixed for Destiny: Rise of Iron. Devil's Lair features new challenges and a new boss called Sepiks Perfected, and The Summoning Pits has also been overhauled, although we're waiting on details.
If you enjoy teaming up with randos for some straight shooting action, drop by Archon's Forge in the Plaguelands. This new PvE activity has some similarities to The Taken King's Court of Oryx in that you can initiate it in Patrol mode like a public event. In gameplay, it's closer to Prison of Elders or Horde more, in that you'll face waves of enemies rather than single bosses.
Changes to PvP in Destiny: Rise of Iron's Crucible
Some of the biggest changes coming to PvP with Destiny: Rise of Iron have already arrived. A private, custom match system rolled out with a pre-launch update, and is available even to those who don't own the expansion.
The update didn't unlock the new PvP maps coming with Destiny: Rise of Iron, though. Here's what to expect:
Floating Gardens: a Venus map set in and around a set of circular Vex ruins at the top of a tall spire, lit by a setting sun.
Last Exit: another Venus map, this one is set in the twisted tunnels of a subway station gradually being eaten away by the sea.
Skyline: the only Mars map in this expansion is an old Clovis Bray facility with an emphasis on verticality.
Icarus: the PlayStation exclusive map is set on Mercury, in a mirror-lined power generating facility designed to capture the sun's energy.
In addition to new maps and custom matches, Destiny: Rise of Iron includes an all-new mode called Supremacy. In this mode, players need to collect crests dropped by enemy players at death in order to collect points. No more run and gun; if you can't survive long enough to collect your prize, your kills won't count for anything.