Destiny: Rise of Iron Wrath of the Machine raid guide - how to beat the Archpriest, Vosik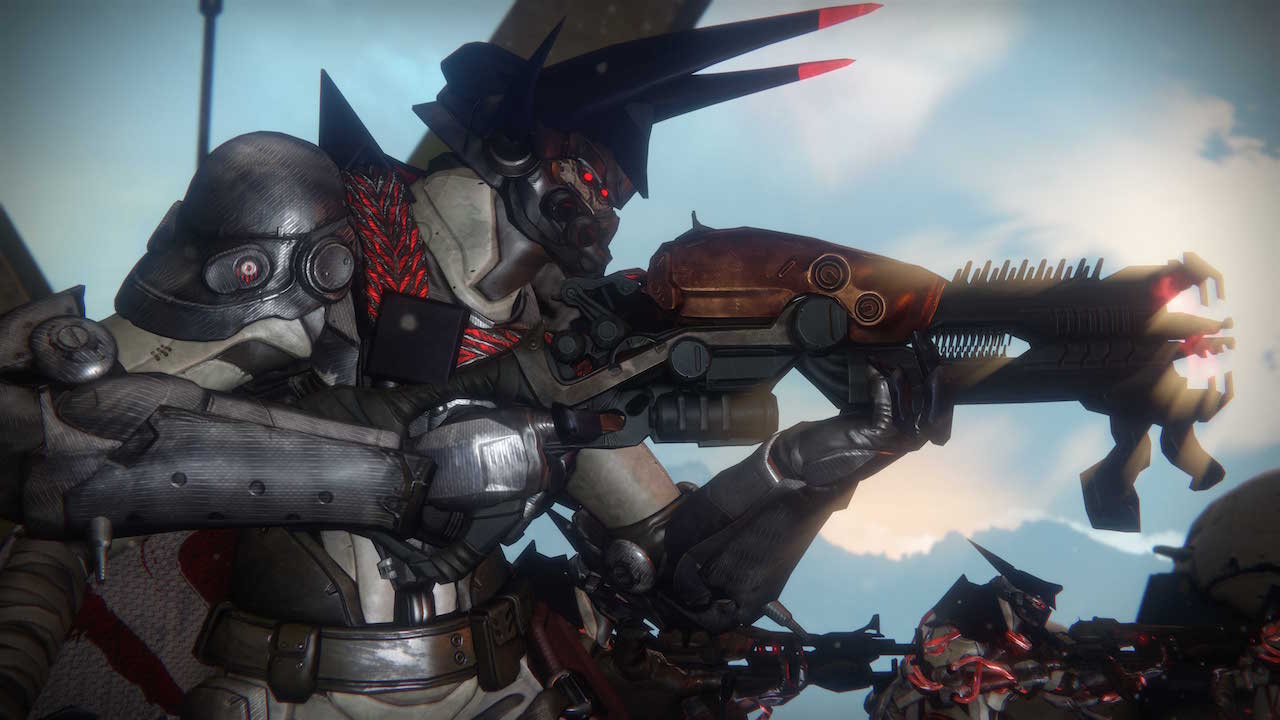 Slay the Archpriest for Metal and Flesh and Wrath of the Machine with our Destiny: Rise of Iron raid guide.
This Destiny: Rise of Iron raid guide page deals with the first boss of Wrath of the Machine: Vosik the Archpriest.
Resident Destiny expert Arekkz goes over the Vosik Archpriest boss fight in the video above, if you're more of a visual learner; otherwise, here's our breakdown of what happens.
There are two distinct Vosik the Archpriest encounters in the Wrath of the Machine raid.
Vosik the Archpriest goes on the attack pretty much as soon as you spawn into the Wrath of the Machine raid.
You encounter and defeat Vosik the Archpriest after completing the first jumping puzzle.
We'll discuss each of these encounters in turn.
Archpriest Vosik - first encounter
Archpriest Vosik will teleport around the arena and fire a constant barrage at players, so be wary of him throughout - but don't bother attacking.
There are three spinners (generators) scattered around the foundry map, which you must charge in order to drop the Archpriest's shields so you can damage him.
To charge the spinners, you'll need to run around the map stepping into beacons to collect a voltage buff on your own body. Once you step into a beacon, you'll have 15 seconds to either step into another beacon or to discharge the voltage; if you fail to do either, you'll die. You must max out your voltage by stepping through four beacons before delivering it to one of the spinners.
Periodically, giant Shanks called Voltage Eaters will dispel accumulated charge in the generators, so they must be taken down quickly. Each of the three generators must be charged four times to complete the central pillar.
When the pillar is complete, players will be notified that the spinners are producing SIVA Charges. All players should immediately break towards the SIVA Charges, which appear on the HUD and minimap. Throw the SIVA Charges at the boss with the right bumper; this will lower his shield and damage him, so keep them coming until you can't find any more.
You don't need to co-ordinate your SIVA charges; everyone should just throw them as quickly as they can. When all the SIVA Charges are depleted, follow up with weapons, supers and whatever you've got - but be aware that the window is short and the shields will slam back into place.
Repeat this process until the Archpriest's health is almost depleted, and he'll warp away, ending the first encounter. Open the chests nearby, and head through the first jumping puzzle to the second Vosiks the Archpriest encounter.
Fireteam composition and suggested gear
This encounter is easiest with three teams of two - one team for each spinner. Each team of two Guardians includes a runner. The runner's job is to collect voltage and deliver it. The other player should focus on clearing adds as efficiently as possible and keeping Vosiks's attention, so bear this in mind when deciding roles.
All runners should spec for agility and survivability, while other players need to focus on damage dealing, since they have plenty of cover. If you're having trouble taking down adds, Titans with Weapons of Light can be a big help, and a Stormcaller Warlock will help keep the Orbs coming.
As ever, it's a great idea to have one Nighstalker Hunter on board to pop a Blackhole tether on the boss, so everyone's attacks do extra damage. Because this debuffs the boss rather than applying a buff to weapons damage, it works for SIVA Charges as well as firearms - making it a better bet than Weapons of Light.
Weapons-wise, anything with bonuses against Fallen will be a help as that's all you'll face here. You'll want to focus on surviving adds rather than damage on the boss, because the SIVA Charges will do most of the work on the Archpriest. A Raze Lighter is a good choice for quickly taking down heavy units, and if you're good with a sniper it's worth packing one; otherwise, a fusion rifle is probably better as you can use it on the Voltage Eaters without getting into shotgun range. Most of the battle is close-range and you'll only need to do distance work for the boss, so pack accordingly.
Archpriest Vosik - second encounter
Assuming you execute perfectly, the pattern of the encounter is this:
Shoot adds
Throw three SIVA Charges at the boss
Shoot adds
Throw three SIVA Charges at the boss
Shoot adds
Throw three SIVA Charges at the boss
Damage phase
Retreat to designated clean room
Repeat as necessary
Sounds simple, yeah? Unfortunately, Archpriest Vosik brings a new trick with him to the second encounter: an instant-kill attack which will wipe the whole fireteam if you fail to retreat to one of four clean rooms at the edges of the arena and shoot the terminal to close the door shield. You'll know when this is about to happen because the message SIVA Density Critical will show on screen: scramble immediately.
Just to complicate matters, only one of the four clean rooms will be active at a time, as indicated by the glowing orange door shield. Designate the clean rooms (something like back left, back right, front left, and front right) and call out which one is live as soon as you see it; make sure everyone knows where to go and to get there immediately so you can close the door in time.
It's better to close the door early than to leave it late for stragglers; you can always rez a tardy Guardian in Normal Mode, but if the door doesn't come down, the whole team will wipe.
The Archpriest uses this attack after every damage phase, but he'll also use it randomly if you let him. To prevent him using it, watch the monitors behind him; if one flashes with the SIVA symbol, you must shoot it out immediately. You'll want a nice distance weapon for this. You may want to designate one player to really focus on this.
As for the rest of the fight, split into three teams of two again, and designate one runner on each of the three teams. Each round starts with a wave of adds; simply battle until three SIVA Charges fall from the ceiling. The runners should throw the three SIVA Charges at the boss simultaneously: you need to hit with all three at once to do the most damage to his shields.
It takes three rounds of three SIVAS Charges to drop Vosiks's shields, allowing you to enter the damage phase. If you mess up your throws, you can get away with a fourth round of SIVA Charges - but it makes things much tighter.
Because each clean room can only be used once, you only have five chances to take the Archpriest down before a wipe is guaranteed. Make sure you're well stocked on ammo and have supers prepped before the end of the third SIVA charge round. After the third SIVA Charge the boss's shields will drop completely, allowing you to do some actual damage.
Gathering at the centre of the room is easiest, and you'll want to use whatever damage buffs you can summon - Weapons of Light and Shadowshot Blackhole are essential. Hit him as hard as you can with heavy weapons and snipers; similarly to the Warpriest in King's Fall, you don't want to be pissing about with shitty primaries at this stage. There's no excuse here, as there's nothing else to focus on but pure DPS.
When the boss gets low on health you'll start seeing a lot more Shanks in the adds, especially Exploding Shanks - so be careful.
Fireteam composition and suggested gear
Much the same as for the first encounter, but everyone should be packing a powerful sniper rifle and perhaps a rocket launcher to hit the boss as hard as possible in the damage phase.