Destiny: Rise of Iron - how to get Skeleton Keys and strike-specific loot [Update]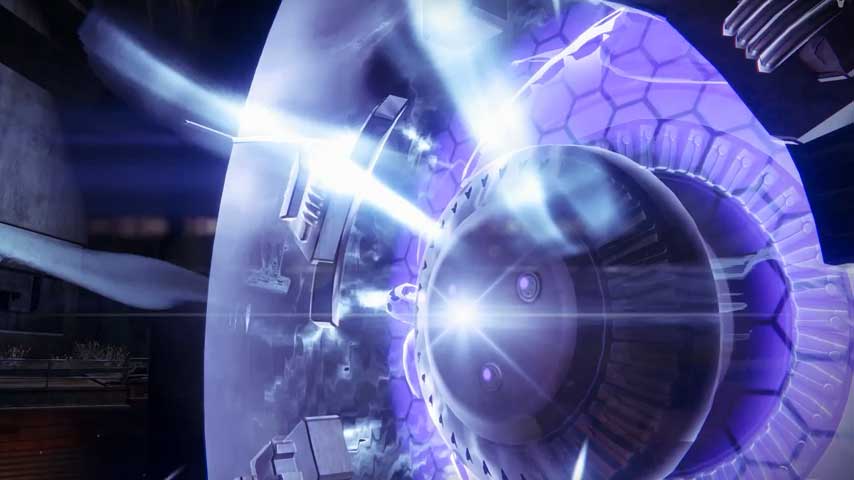 Skeleton Keys make Destiny: Rise of Iron loot collection a little more fair.
Destiny: Rise of Iron makes an important change to one of the shared-worlds shooter's lesser known system: strike-specific loot.
What's strike-specific loot? A pain in the butt up until now, that's what: it's gear you could only get through random loot drops in specific strikes. Examples include the unique class items dropped by the Psion Flayer bosses in the Dust Palace strike, and Hood of Malok Hunter helmet dropped in the Blighted Chalice. If you didn't even know these existed, that's because getting hold of strike-specific loot has been pretty damned difficult and frustrating.
Skeleton Keys should take some of the frustration out of the search for these items. At the end of certain strikes, after beating the boss, you'll find a special chest you can only open if you have a Skeleton Key. Spend your key and you have a chance at getting the strike-specific loot.
So what? So if you already have the items unique to a specific strike, you can skip the chest and save your enhanced loot roll for another one, or even use them only for a specific strike if you're chasing just one item. No more collecting class items for Titans when you're a Hunter main.
How to get Skeleton Keys
I wish I could call this section "Skeleton Key farming guide" but as of launch week nobody's figured out how to get around Bungie's systems yet. Skeleton Keys drop as loot in the strike playlists, as you'd expect, so your best bet is to keep running strikes.
Update: Bungie has confirmed that Skeleton Keys drop in the Nightfall Strike, the SIVA Crisis Heroic and SIVA Crisis Playlists, but have the highest drop rate in the Nightfall Strike and SIVA Crisis Heroic Playlists.
You do get one guaranteed Skeleton Key for completing both the Kovik's Sin and None Are Perfect missions for Shiro-4 at the Iron Temple. You'll need to run The Wretched Eye and Sepiks Perfected strikes for these missions, but the good news is you don't need to do them on Heroic difficulty.
The Wretched Eye unlocks after you complete the Bad Blood quest for Shiro-4 after the conclusion of the Rise of Iron story questline. Sepiks Perfected is accessed by turning the difficulty up to maximum when selecting he Devil's Lair strike from the navigator. Don't worry if the navigator says the maximum difficulty for Devil's Lair is "normal"; that just means your Light level is high enough that the game doesn't classify the strike as "hard" any more. It will still count for the quest.
Rise of Iron Strike-specific loot
Thanks to CptCheesus and a crew of helpful Redditors, we have a list-in-progress of all known strike-specific loot from Destiny: Rise of Iron. In addition to the items available in each of the three new strikes, there's a generic list of loot available any of the three.
Sepiks Perfected

Sepiks Deposed (Warlock class item)

SIVA Phogoth

Mongrel Ogre's Grasp (Hunter gauntlets)

The Wretched Eye

Anathema Cannon Mark (Titan class item)
Hood of Malok (Hunter helmet)

Any Rise of Iron strike

Devil's Dawn (sniper rifle)
Bond of Polarity (Warlock class item)
Cloak of the Leopard (Hunter class item)
Octopus Cloak (Hunter class item)
Cloak of Trekmor (Hunter class item)
Hood of the Night Sun (Hunter class item)
Mark of the New Sun (Titan class item)
Mark of Resolve (Titan class item)
Trained Chaos (Warlock class item)
Mystic Drain (Warlock class item)
The Unconquerable (Warlock class item)
Paradox and Truth (Warlock class item)
Cloak of Hidden Agendas (Hunter class item)
Cloak of Atropos (Hunter class item)
Rustworn Cloak (Hunter class item)
Mark of the First Pillar (Titan class item)
The Taken King strike-specific loot
Here's the strike-specific loot available in The Taken King. Keep an eye out for those as you complete older strikes.
Blighted Chalice

Hood of Maolk (Hunter helmet)

Cerberus Vae III

Treads Upon Stars (scout rifle)

Dust Palace

Treads upon Stars (scout rifle)
Arc Flayer Mantle (Hunter class item)
Solar Flayer Mantle (Hunter class item)
Void Flayer Mantle (Hunter class item)

Echo Chamber (PlayStation exclusive)

Imago Loop (hand cannon)
Theosyion Vibrissae (Warlock gauntlets)

Fallen S.A.B.E.R.

Baron's Ambition (machine gun)
Devouring Maw (Warlock helmet)

The Shadow Thief

Does Not Bow (auto rifle)
Cloak of Taniks (Hunter class item)

Shield Brothers

Treads Upon Stars (scout rifle)
Mau'ual's Maulers (Titan gauntlets)

Sunless Cell

Darkblade Spite (fusion rifle)
Darkblade Helm (Titan helmet)

Undying Mind

Imago Loop (hand cannon)
Mark of the Undying Mind (Titan class item)

Will of Crota

Grasp of Malok (pulse rifle)
Omnigul Bond (Warlock class item)

Winter's Run [Classic]

Does Not Bow (auto rifle)

Winter's Run [Taken]