Destiny: Rise of Iron - how to get a head start on the Exotic Khvostov mission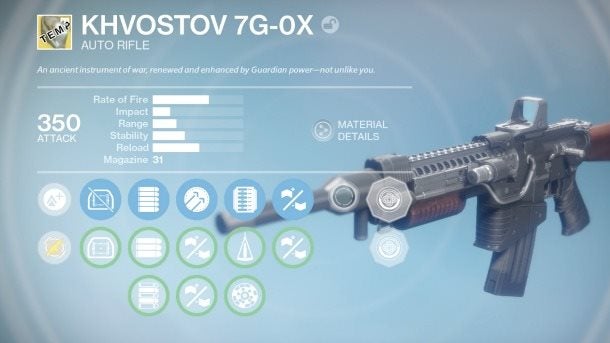 The Khvostov is making a comeback. Here's the quickest way to get it.
Destiny: Rise of Iron will see the return of the Khvostov.
This time around it's not just an auto rifle. It's a pulse rifle and scout rifle as well, thanks to the fact that you can now change the fire mode.
To get the gun you have to embark on the We Found a Rifle quest and thanks to a diligent Redditor, here's how you can get a headstart with the mission.
If you kept your original Khvostov from two years ago, you can dismantle it to get the Khvostov 7G Schematic. After that you can pay Shiro-4 a visit at Felwinter Peak to accept the mission. You'll then need to find 10 manual pages and 3 Khvostov parts.
If you didn't hang onto your original gun, don't panic. You can still get the mission, it might just take you a little longer. From the looks of things, you should head to Patrol in the Plaguelands and kill a Hive Brood Mother. They can drop a Splicer Intel Relay that will instruct you to go to the Breach, board the Ketch, and kill a Pilot Servitor. After doing so, you can open a chest to get the schematic.
Now onto the actual shopping list.
The three Khovstov Parts can be found in the Plaguelands and Rocketyard. Head here for screenshots showing their exact locations.
You can collect the manual pages required by killing splicers.
After that, you'll open up the next step in the quest - A Khvostov Rising. Just carry on your merry way and you'll have the gun in your hands in no time.