Fortnite: Shifty Shafts treasure map location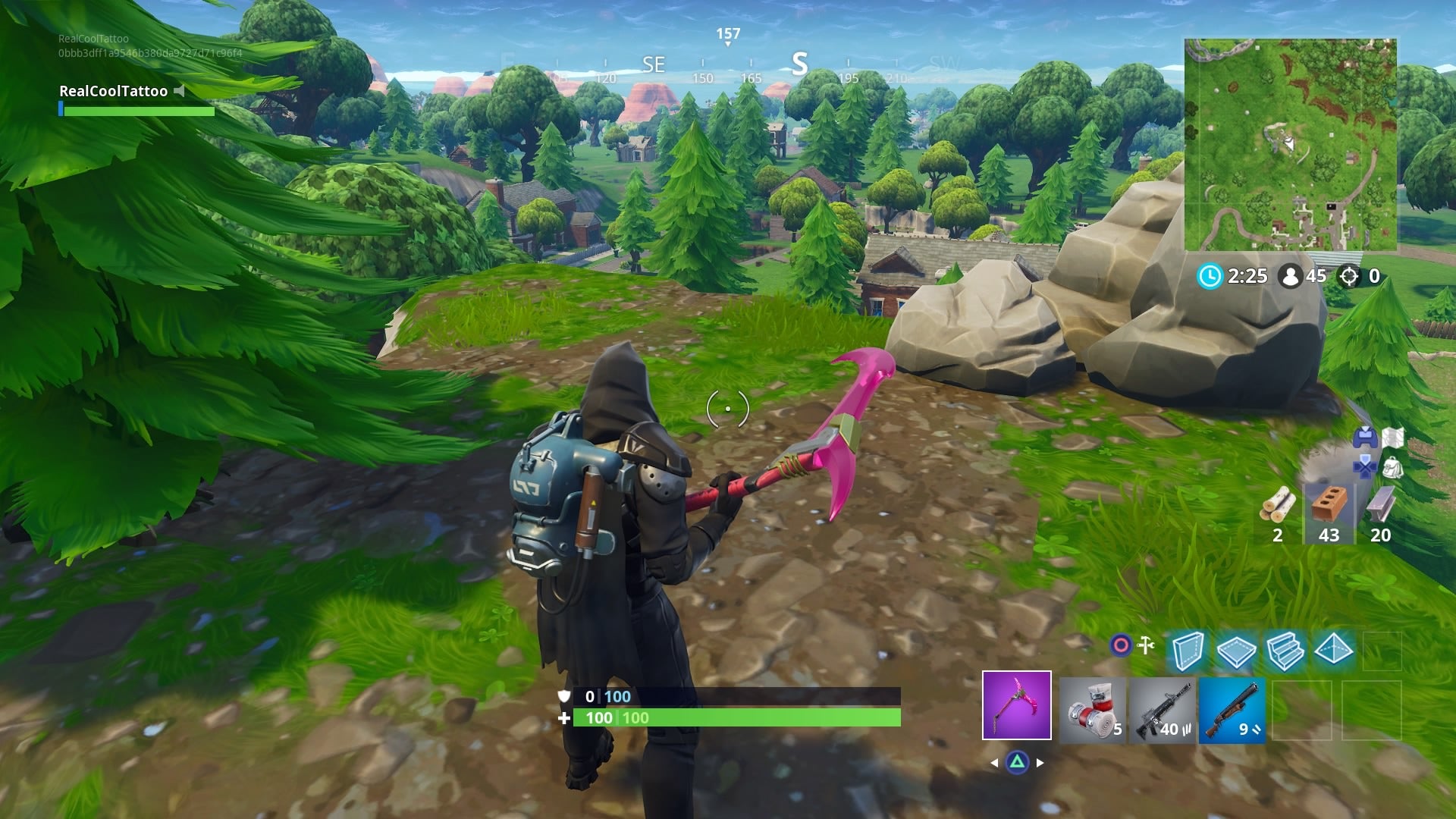 If you need Battle Stars, then you're in luck - you get ten of them for completing this week's location challenge by following the treasure map found in Shifty Shafts. As the end of season five draws near you're going to need every last Battle Star if you want to make it to tier 100, so here's the exact Shifty Shafts treasure map location.
In the last few times they've appeared, the maps have actually been quite close to the named locations in the treasure they promise. You've got a bit farther to go this time, but the area is still easy to drop onto.
Salty Springs Treasure Map location:
You don't have to search out the actual treasure map to make the Battle Star appear, but we'll show you it here so you can get your bearings. It shows a staggered mountain with a pointed peak.
The compass point in the top right shows that you're heading to the south side of that mountain.
You can find that mountain just north of Salty Springs. To find the Battle Star you need to head over to the south side that overlooks Salty with the tree and the rock.
If you miss the platform, try breaking one of the large rocks scattered around, the bricks you gather should be enough to build up to.
Here's what it looks like:
One more thing: be careful There are plenty of floor spawns around the mountain so other players will probably shoot at you while you're going for the treasure. Be quick.
For more Fortnite action, why not jump into the new High Stakes challenges?
Check out our full guide for help with the rest of the week 9 challenges in Season 5.
You might have noticed that the cube fell in the lake and the water is now purple and bouncy. It's anyone guess what will happen, but you can keep up to date with any changes here. You can also check out the newest Xbox One S Fortnite bundle and the latest Daft Punk DJ Llama and Bandit skins that have been leaked so far.
Sony has announced that it has finally changed its policy on cross-platform multiplayer. Fortnite players will now be able to use their PS4 accounts on PC, Xbox One, Switch, as well as Android and iOS. There is an open beta launch for the feature available to all players, and it comes on the one year anniversary of the Battle Royale mode's launch.
Here's all the Fortnite Weekly Challenges so far