Fortnite: Search between three oversized seats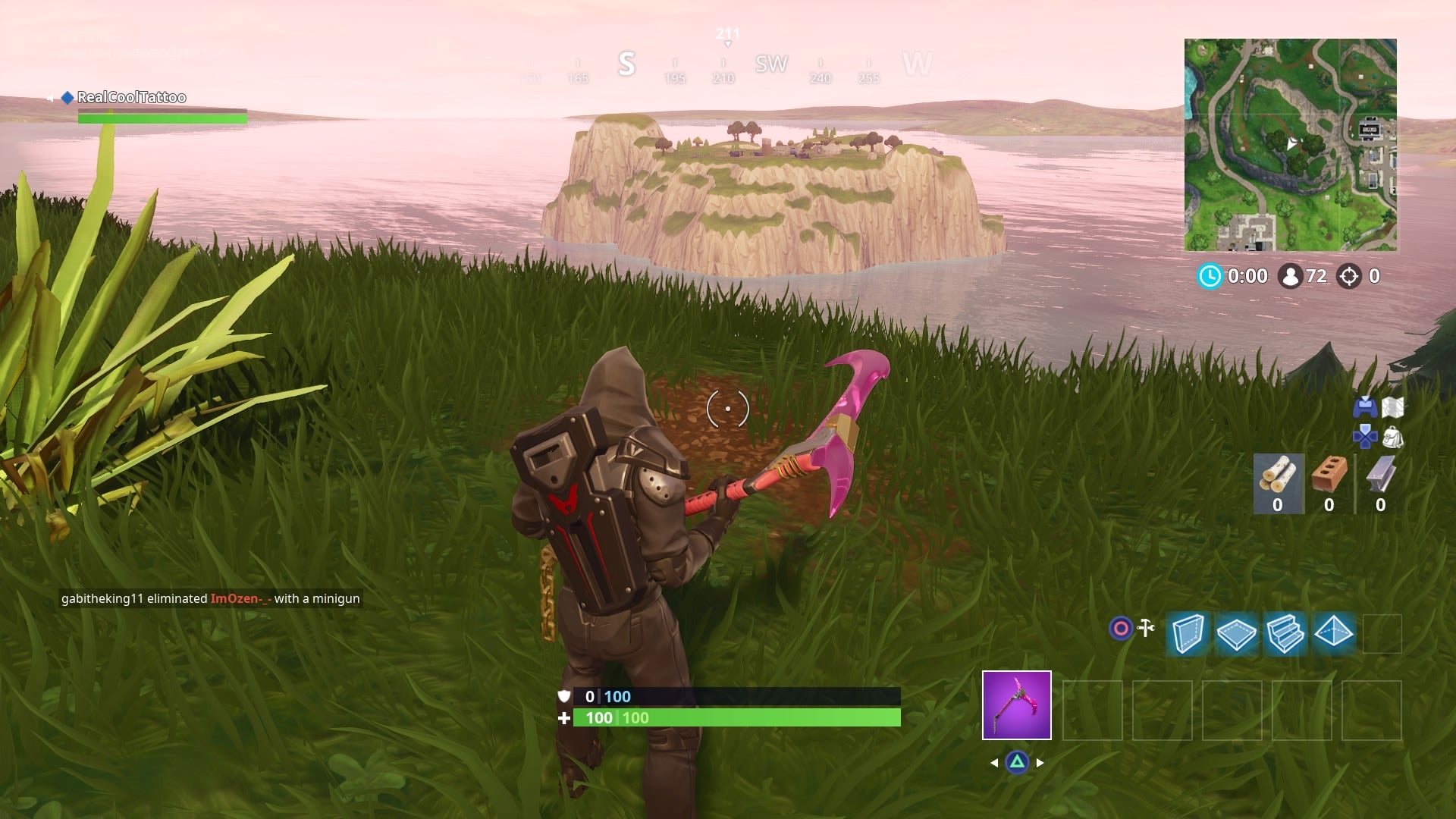 Here's where you need to go to complete this week's Fortnite challenge - "Search between three oversized seats". Come in, take a seat and get comfy.
It's that time of the week again where whole matches full of players descend on an otherwise innocuous point on the Fortnite map in search of treasure. Epic Games are mixing things up again for this challenge, taking a bit more of a cryptic angle compared to some weeks - but once you know where to go it's a breeze.
Search between three oversized seats location:
The location you're looking is over in the southwest of the map, just north of Flush Factory. The oversized seats in question aren't the easiest to spot, but you're triangulating the giant toilet in front of Flush Factory, the huge wooden chair that was recently added to the game to the northwest of there, and the armchair made of shipping containers to the northeast.
In the middle of all of those is the mountain to the north of Flush Factory.
If you land on the southern edge of that mountain, overlooking Flush, you'll find a patch of bald grass - that's where the Battle Star should be. Here's what it looks like:
There's a floor spawn just to the east of it, so watch out for people camping. Here's a view of the location on the map:
Once you're done here, check out our tips on how to complete the rest of the Fortnite Season 5 challenges and here's a look at the new Spiky Stadium and Port-a-Fortress.
You might have noticed that the cube fell in the lake and the water is now purple and bouncy. It's anyone guess what will happen, but you can keep up to date with any changes here. You can also check out the newest Xbox One S Fortnite bundle and the latest Daft Punk DJ Llama and Bandit skins that have been leaked so far.
Sony has announced that it has finally changed its policy on cross-platform multiplayer. Fortnite players will now be able to use their PS4 accounts on PC, Xbox One, Switch, as well as Android and iOS. There is an open beta launch for the feature available to all players, and it comes on the one year anniversary of the Battle Royale mode's launch.
Here's all the Fortnite Weekly Challenges so far