Fortnite: Follow the Treasure Map found in Dusty Divot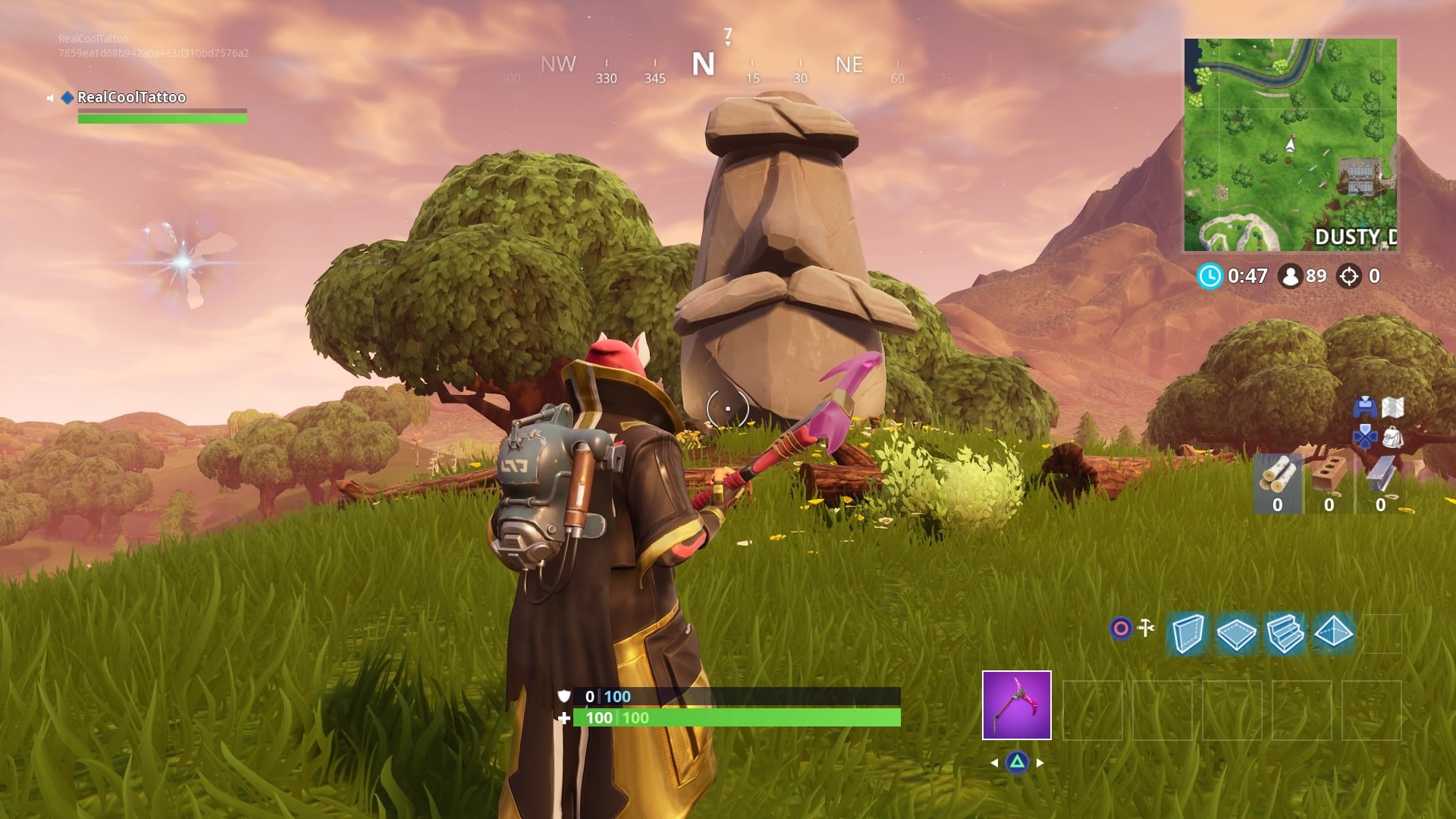 The stone statues rear their head again with this treasure map. We've combed the map to find the exact location you need to land in, so here is how to follow the treasure map found in Dusty Divot.
Dusty Divot treasure map location:
This is one a the most recognisable treasure maps we've ever had, since the drawing so closely resembles the proper location you need to travel to.
Here's what it looks like:
To complete the Dusty Divot treasure map, you need to go to the centre of the map and head northwest of that same location. It's not far.
Just to the northwest of the warehouses in the north of Dusty Divot, there's a stone head which can spawn chests at its base. Behind that is a cluster of three trees. The Battle Star is in the middle of these trees.
Here's what it looks like from the ground:
Be careful when you're doing this one, since chests often spawn here some party poopers will probably try to eliminate people that're coming to complete the challenge.
For help with the rest of the Fortnite week seven challenges, take a look at our main page.
Here's all the Fortnite Weekly Challenges so far