Fortnite: Stone Heads locations - where to visit 7 stone heads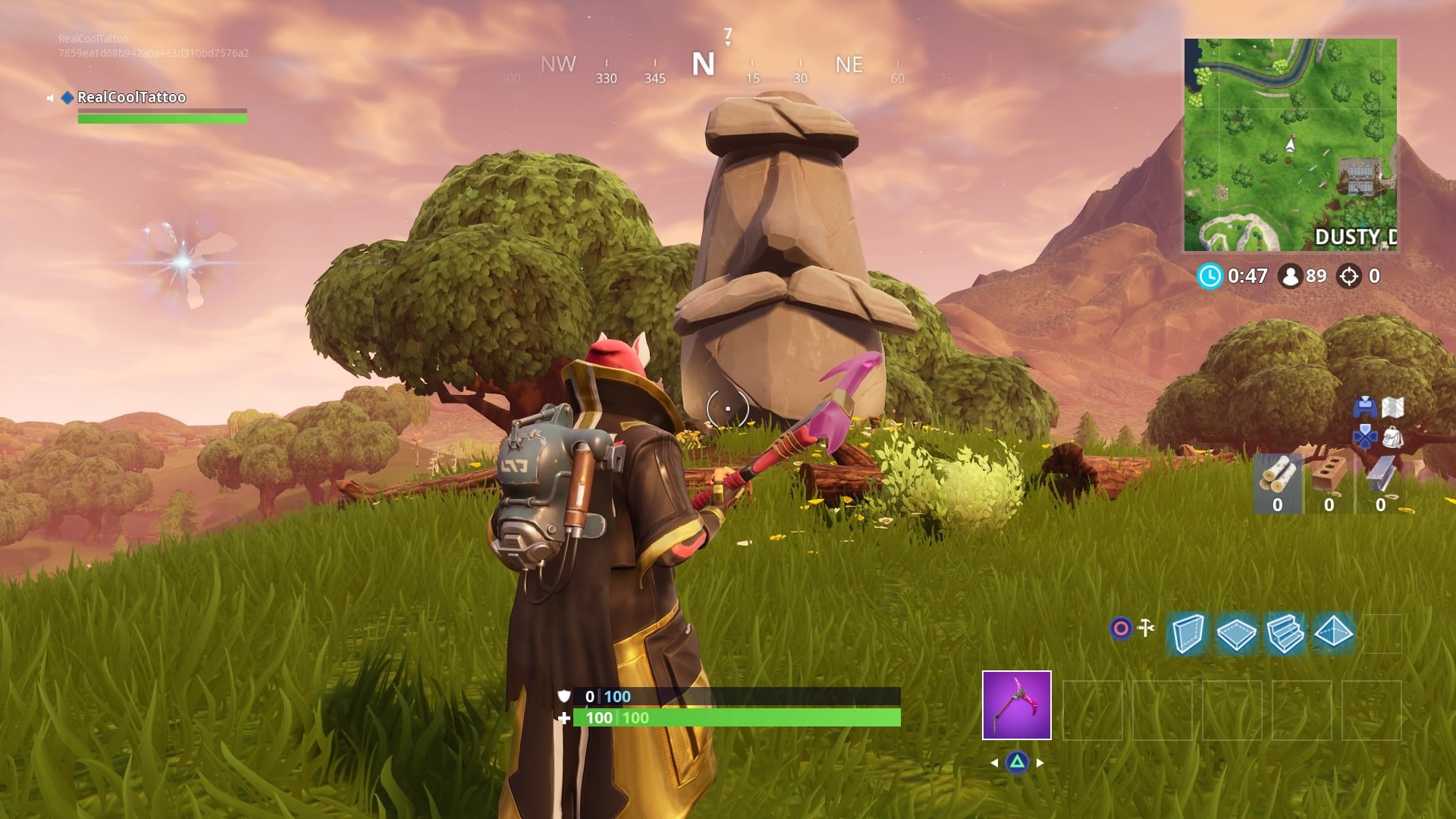 Are you lookin' at me? Here are seven locations where you can visit stone heads for this week's Fortnite challenge.
You have to go to different stone head spots to claim the challenge rewards, you can't just go back to the same location in seven different games. We'll list just seven below, then add any more if they appear.
Fortnite Stone Head Locations:
Southeast of Junk Junction:

In the forest outside Junk Junction to the southeast you'll find a Stone Head facing south.

North of Tomato Temple:

Head north out of the new Tomato Temple and you'll eventually come across a Stone Head to the east of the river. If you go past the bridge to Lazy Links, you've gone too far.

Northwest of Dusty Divot:

This Stone Head recently featured on a treasure map, so hopefully it'll be familiar. Head northwest from the warehouses in the north of Dusty Divot and you'll see a triangle of trees. There's a Stone Head just to the south of these trees.

West of Lonely Lodge:

Up on the hill to the west of where the "L" in Lonely Lodge is on the map you can find another head. You might want to drop in straight on top of this one to save building up to it.

Northeast of Greasy Grove:

This Stone Head is also up on a hill, but you can still run up to it from Greasy Grove. Just head northeast out of the area, and up the bank. It's facing east near some trees.

Southwest of Salty Springs:

This is another that would be good to drop in on. It's also facing east on top of a small, but steep hill. It's right next to the bridge that's south of Shifty Shafts.

Northwest of Lucky Landing:

On the other side of the river to the west of Lucky Landing, there's a Stone Head facing north. It's overlooking the white bridge that goes over the river.
Here's a map of everywhere you need to go. The Stone Heads locations are in the black circles - once you're there, they're hard to miss:
Once you're done here, why not go after the Shifty Shafts treasure map location?
For help with all of the rest of the Week 9 challenges in Fortnite, check out our main page.
Here's all the Fortnite Weekly Challenges so far