The Fortnite Season 5 Week 4 Challenges are live - here's how to earn your XP and Battle Stars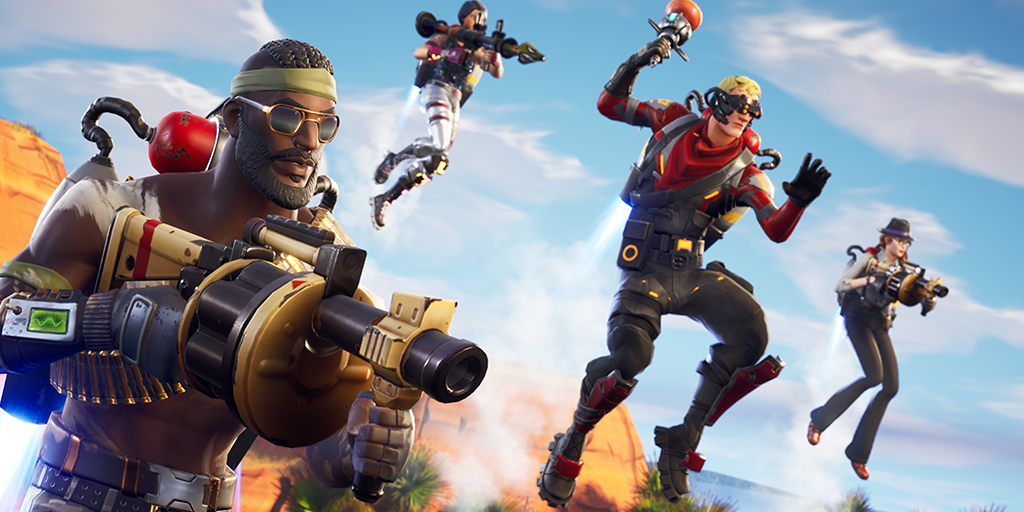 We're in Season 5 Week 4 already, so here's a what you're chasing this time. The new Fortnite challenges are locked a ready to go!
Fortnite Season 5 Week 4 challenges:
Free Battle Pass challenges:
This seems like a lot at first, but will quickly add up over the rest of the season. All you have to do is build things with the regular materials you gather and each one will count towards your challenge progress.
The hoops aren't live yet, but we've already found all of the ramps that will likely lead up to them. Take a look at the link above for all of the locations.
Eliminate opponents in Dusty Divot - 3
Dusty is a pretty popular location, but the new trees all over the area make getting a line of sight difficult. You can usually find someone to duke it out with in the central area, where you can nab some decent loot in the peripheral buildings. Because it's central to the map, Dusty probably won't be a total ghost town by the mid-game like most other elimination challenge areas too.
Paid Battle Pass challenges:
Deal damage to Sniper Rifles to opponents - 500
Snipers can be unwieldy and difficult to use, but you don't actually have to eliminate your enemy for the damage to count - plus you can do it over multiple games. Whenever I do sniper challenges, I always jump into 50v50. There's less pressure on you at the start of the game so you can search for a sniper, and then there's a much denser concentration of enemies to aim at.
Search chests in Flush Factory - 7
There are 13 possible chest spawn locations in Flush Factory. The ones inside the factory can be tricky to get to without building, and it'll be a mad rush to grab them during the first few days of the challenge. There are 7 possible spawns in the shipping containers and truck beds around the outside of the factory, so these might be easier to drop in on. Two can spawn in the parking lot in the northwest of the area, with another in the blue shipping container slightly to the southwest.
We've got a full map of where to go for this challenge, so follow the link above.
If you've got a good trigger finger, pistols can be surprisingly effective - but they're often outclassed by SMGs at short range and ARs at medium range. You can always jump into a duos or squads mode and knock down an enemy. Finishing them off with a pistol will count as an elimination for that weapon.
Here's all the Fortnite Weekly Challenges so far