The Fortnite Week 7 challenges for Season 5 are live - here's how to get your XP and Battle Stars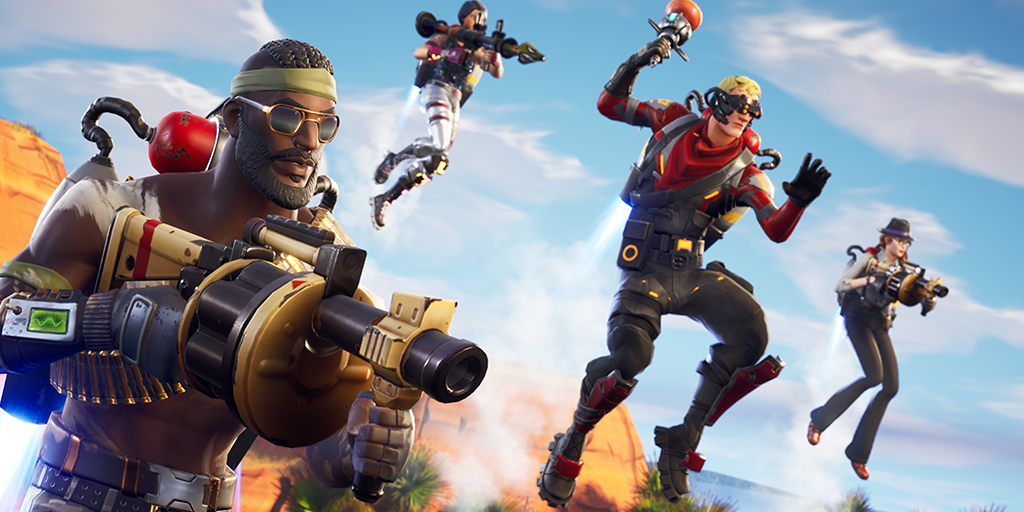 The Season 5 Week 7 challenges are finally here, so now the fun can begin!

Fortnite's weekly patch was dropped later than usual this week, which pushed back the official launch of the game's challenges.
As usual, you'll have to complete four of the seven challenges to earn a decent chunk of bonus experience. This time around though, you'll get 7,000 to add to your season total.
Fortnite Week 7 challenges - Season 5:
Free challenges:
Visit different named locations in a single match - 4
You will need to visit four of the game's named locations - all in one game. Any with a name on it counts, but chose ones that're close together. When we've had similar challenges like this before, you needed to look for a white glowing pole, which helpfully raises a flag with your emblem when you reach it. We made a dedicated page for this challenge when it first showed up in Fortnite, so take a peek if you need help finding and visiting the centre of named locations.
There are more movement tools available to you these days now though, so if you're finding it tough hop in an ATK golf cart or jump into Soaring 50s mode.
Search supply drops - 3
This one of the easiest challenges this week, as it only requires that you come across supply drops around the world. All you need to do is search three of them to earn five Battle Stars. The best way to complete this is to head over to 50v50 mode since Supply Drops are much more frequent and you can pick them up from around the centre of the storm circle.
SMG eliminations - 3
Weapon eliminations are usually hard, because you need to get the kill, not the knock, with the weapon - in this case SMGs. There are, however, many powerful SMGs currently in Fortnite, so you should keep one on hand to finish off three kills. If you do, you'll be rewarded with ten Battle Stars for your trouble.
Battle Pass challenges:
Deal damage to opponents structures with remote explosives - 5,000
Dealing damage to a structure is very straightforward, but the amount of damage required to complete this challenge can seems like a lot at first glance. However, the remote explosive has a huge blast radius. If you detonate in a dense, urban area - like one of the tall buildings in Tilted Towers - you should have this done with only a few bombs.
Search chests in stages - 5
This is a great challenge idea! Loads of people always descend on the chest challenge location, so this looks like a great way to change things up. You just have to head over to where you're told by the challenge and find a single chest. This unlocks one Battle Star. Once you've found all five, you'll have gotten your full five stars.
Follow the treasure map found in Dusty Divot - 1
This is one of the easier treasure maps we've had to hunt down. It's northwest of Dusty Divot just behind a stone head with two chest spawns. We have a full page live on how to follow the Treasure Map found in Dusty Divot, so check that out if you need a hand.
Eliminate opponents in Lazy Links - 3
Another straightforward challenge here, all you have to do is drop at Lazy Links and kill three enemies there. Lazy Links is one of the new locations added with Season 5. Clearing this challenge earns you ten Battle Stars.
There's a chest spawn in the east of the main area, out on the pond platform. Try dropping there for some early loot.
Don't forget, you can still grind out Week 6 challenges. For the more tricky challenges like jumping through Flaming Hoops, scoring on different hoops, and shoot clay pigeons - hit these links.
We're also getting a new item called Rift-To-Go with this week's patch, so keep an eye out for that.
Here's all the Fortnite Weekly Challenges so far