Fortnite's newest item is the Rift-To-Go
Fortnite's upcoming "portable escape plan" item, which Epic Games teased this week, has popped up in the in-game news bulletin.
Fortnite players have now switched over from speculation mode to anticipation mode. Coinciding with the weekly Fortnite store refresh, the message of the day was updated with an image and a brief description of the Rift-To-Go.
The item description reads, "A rift you can carry in your pocket! Teleport above your current location and glide down." This looks like it's going to add a new layer of tactical team play, not to mention opening up way more flanking opportunities.
You can check out screenshots of the updated message of the day below (via Fortnite Intel):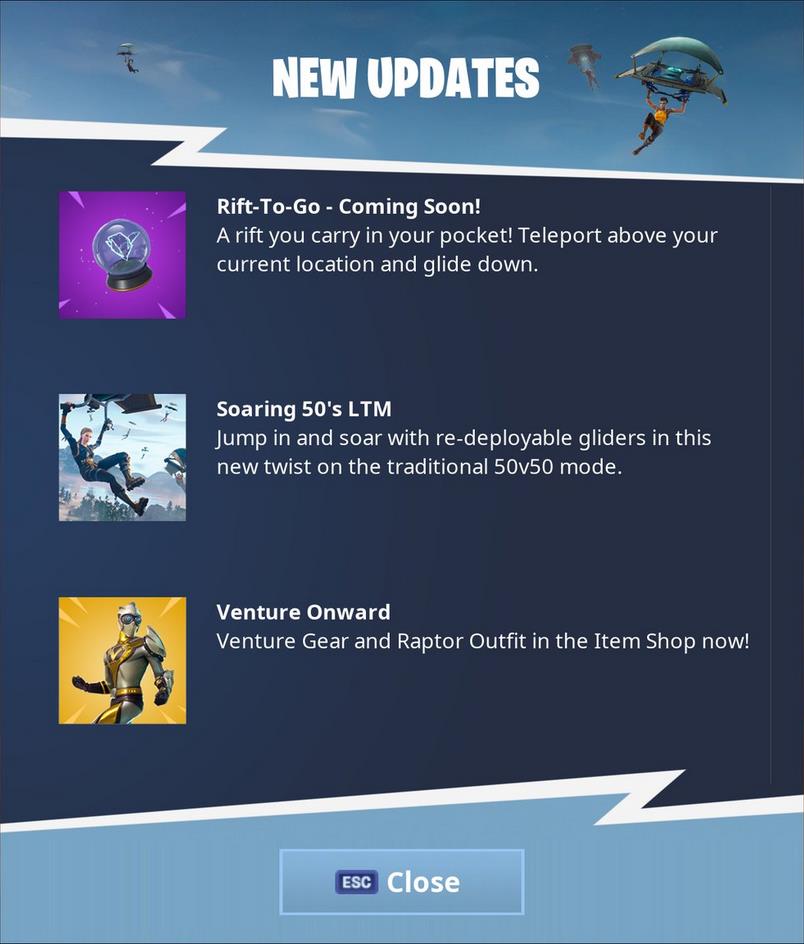 The news update also teased the arrival of the Soaring 50's limited-time mode (LTM). This version of Fortnite's popular 50v50 mode adds in redeployable gliders.
Epic announced that Fortnite's upcoming patch, v5.30, is due out tomorrow, August 23. The weekly challenges will follow on Friday.
For more on Fortnite, such as the locations of the Flaming Hoops, the basketball courts, and the clay pigeons - see all these handy links.
Here's all the Fortnite Weekly Challenges so far