Fortnite Season 5 Week 2 challenges - all the challenges in on place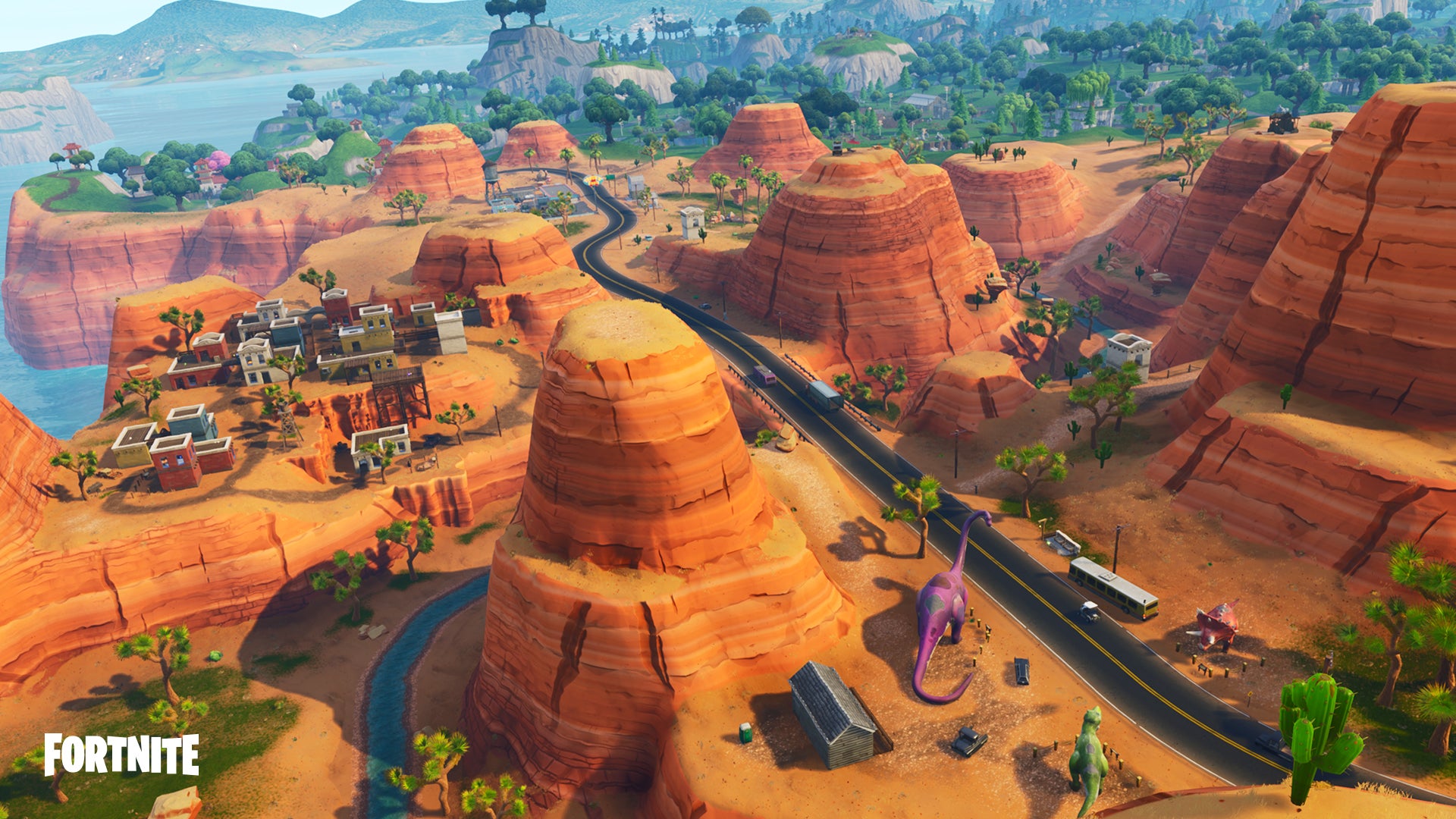 This week's fresh set of Fortnite challenges have dropped! Here's what you can expect from Season 5 Week 2.
As with last week, Season 5's Week 2 challenges are split into Free and Battle Pass tiers. The first three can be completed by everyone, while you'll need to buy the Battle Pass to complete the remaining four.
Fortnite Season 5 Week 2 challenges:
Deal 1000 damage to opponents with Assault Rifles

Assault Rifles are super common, so hopefully this challenge should pop with enough normal play. 1000 damage is equivalent to ten eliminations with normal health or five with full health and shields.

Search 7 ammo boxes in a single match

This challenge seems difficult if you're not trying specifically to do it, but if you land in less popular spots it's not too hard. Try landing in Lonely Lodge and searching the houses, sports shops and watch tower before moving north to Wailing Wood. Or you could try the new hotel in the northwest of Paradise Palms - a lot seem to spawn there - then you can move out into the area to find more. You could even combine it with the next challenge.

Eliminate 3 opponents in Paradise Palms

With the start of Season 5, Paradise Palms is a popular landing spot. If you can be first to the top of the hotel in the northwest, there's often a chest on the roof and a couple more in the rooms as you make your way down. This should give you some good early loot to engage other players.

Looks like you'll have to score on five different hoops to complete this challenge. We've got a full map page of where to find them - use the link above to take a look. I've found the most success by standing just behind half court and aiming at the basket slightly to the right.

Search 7 Chests in Loot Lake

On the eastern side of Loot Lake there's an island that often spawns two chests right next to each other, so this is a good place to go. There are four more potential spawn locations in the main house and four more in the buildings on the western bank of the lake. A chest also spawns sometimes in the house to the southwest of the main house.

You're heading over to the new desert for this one. Follow the link above for a full map of where to go.

Get 2 sniper rifle eliminations

Snipers are probably the most difficult weapons to get the hang of, but are powerful in the right hands. If you jump into duos or squads - or 50vs50 - you can knock down an enemy then finish them with a sniper rifle and it'll count towards the challenge progress.
If you complete all of this week's challenges, you'll be one step closer to the Road Trip skin.
Here's all the Fortnite Weekly Challenges so far