Fortnite Week 9 Season 5 challenges are live - here's how to earn your XP and Battle Stars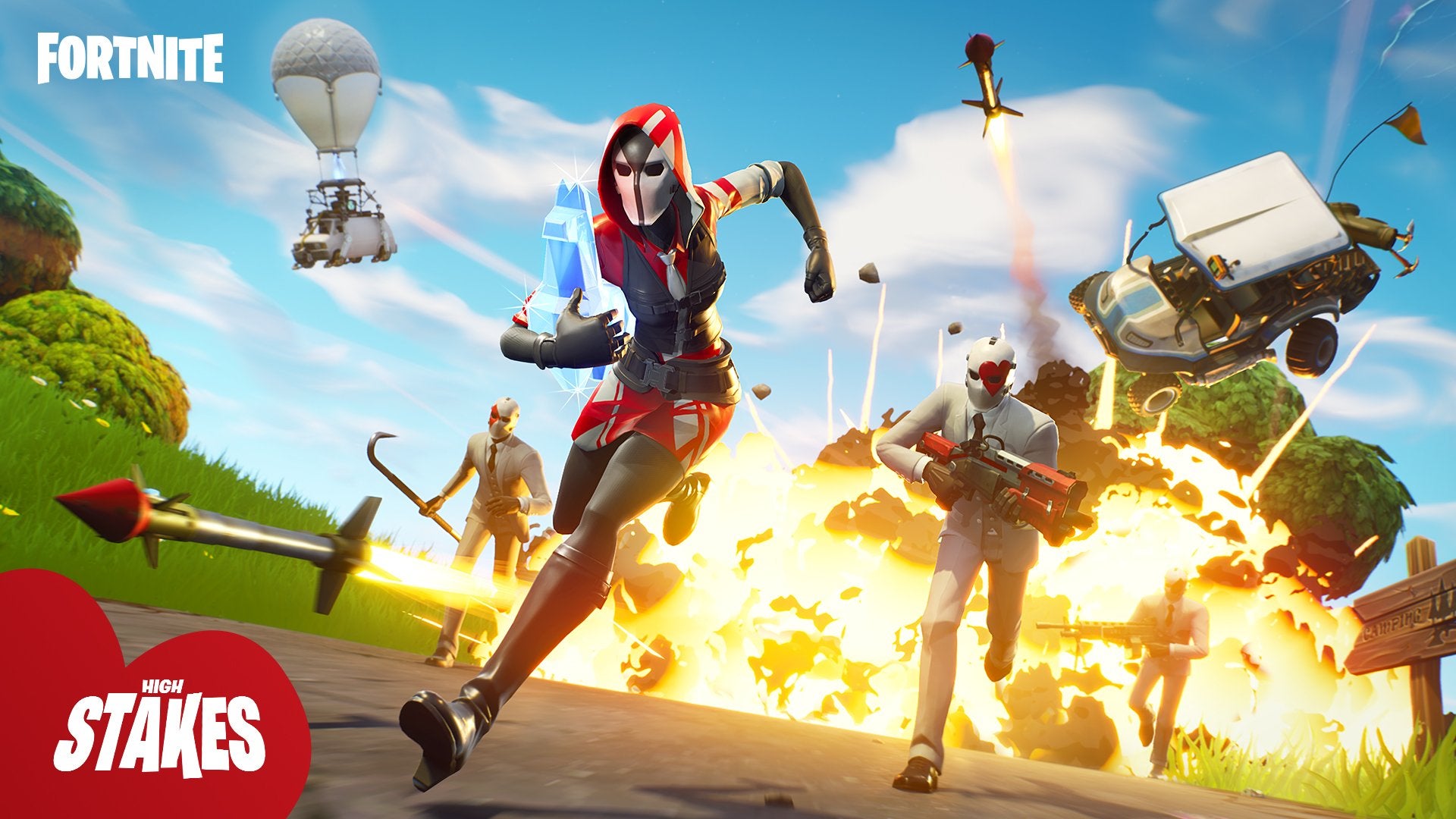 It's that time of the week again. Here's what the week 9 Fortnite challenges are for the penultimate week of season 5.
These challenges will run parallel to the much-hyped High Stakes challenges that'll go live with the patch on Thursday. This batch looks like a classic week though, with both a treasure map and another search quest.
Fortnite Week 9 Season 5 challenges:
Free Challenges:
Deal damage with explosive weapons to opponents - 500
We've had similar challenges in weeks previous, but this is a bit broader. Explosive weapons include things like the Grenade Launcher and Rocket Launcher, as well as Grenades and Clingers. You don't have to deal all of the damage in the same match, so we'd suggest jumping into 50v50 mode where there are a lot of bunched up targets, grenades are common, and you have a decent chance of getting a powerful Rocket Launcher from the supply drops on the edge of the circle.
Get Trick Points in a Shopping Cart or ATK - 150,000
This is a really fun one! We've got a full page on where to find an ATK golf cart, but in brief, try heading to Lazy Links, Paradise Palms, or Snobby Shores - there are tons there. We'd suggest an ATK, since it's easier to build up speed. What you need to do is go over jumps with enough speed to get air. You can either go over the pre-made ramps, build your own, or just drive off cliffs. Turn in the air to do fancier tricks and get more points.
Follow the Treasure Map found in Shifty Shafts
Here's a full map detailing where to find the treasure map in Shifty Shafts - go get it!
Battle Pass Challenges:
Search chests in Pleasant Park - 7
There are plenty of chest spawns to go after in Pleasant Park. There's one in the centre circle of the football pitch, as well as under the gazebo in the middle of the area. There's another in the garage in the southeast corner of the area, one in the underground shelter in the east of the area, and three possible spawns around the houses in both the northeast and southwest corners of the Park.
Visit different Stone Heads - 7
There are seven heads you need to visit in order to clear this challenge. We have a full map of where to visit the Stone Heads, so check it out.
Assault Rifle Eliminations - 5
Common Assault Rifles feel a little outclassed in the meta right now, but the SCAR is still a powerful weapon. If you're struggling with the weaker tiers, head over to a squads or duos mode and finish off downed enemies with an assault rifle - it'll count towards the challenge progress.
Eliminate opponents in Tomato Temple - 3
If you hadn't noticed, Tomato Town looks totally different now. In response to criticism that it looked just like Greasy Grove with a big Tomato, Epic Games revamped the area into a giant temple, complete with flaming torches. The main thing about Tomato Temple is its verticality, so try and use it to your advantage. Either take the high ground and try to surprise people as they search the lower areas, or skulk down below and catch people off guard as they run down with limited visibility. When these challenges drop the eliminations area is always absolute carnage, so try and get this done early.
The rest of this seasons challenges are ready and waiting to be completed. Last week we had to search between three oversized chairs, but use the links below to check out our guides for the rest.
Here's all the Fortnite Weekly Challenges so far