Fortnite: Search where the Stone Heads are looking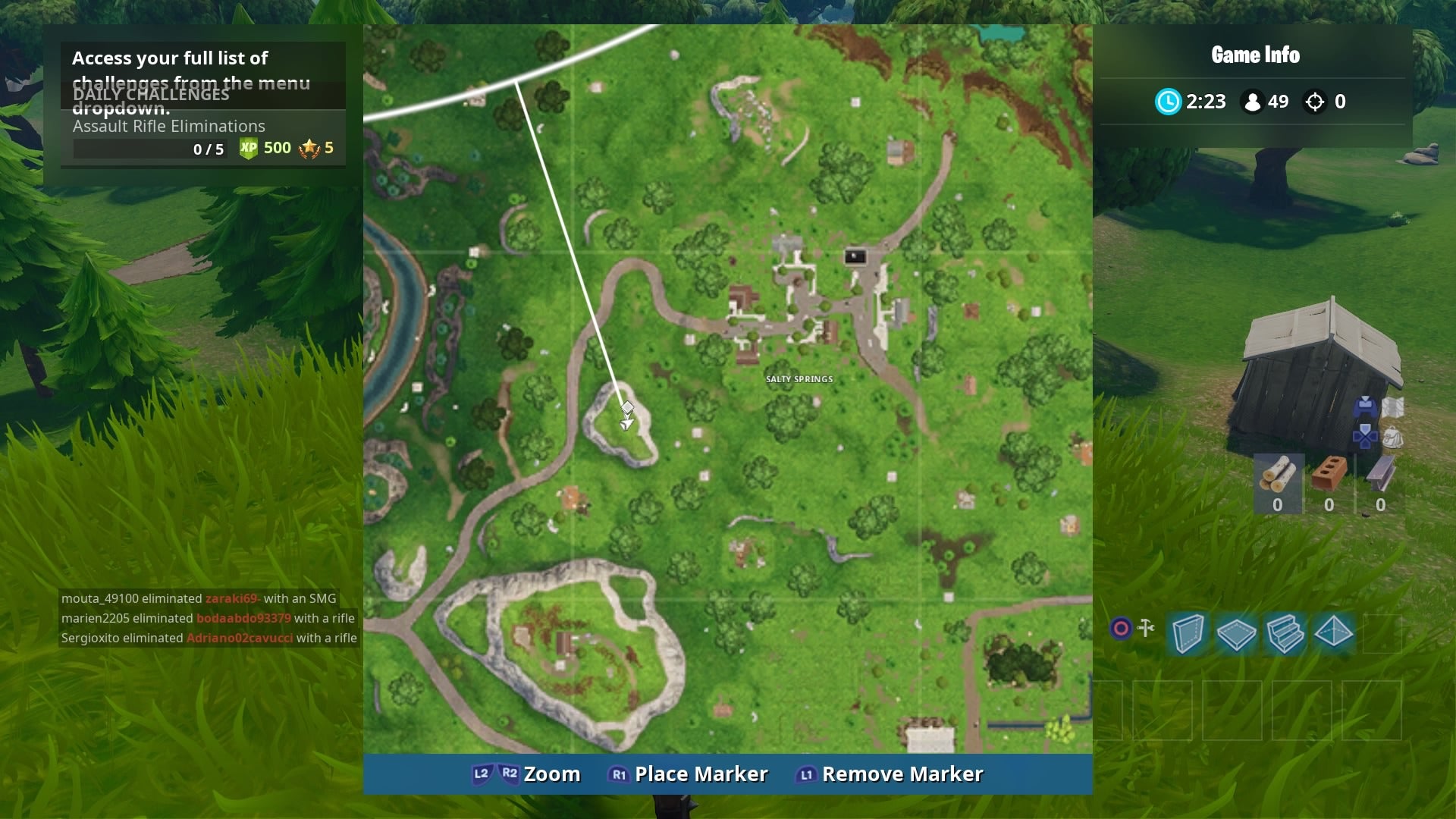 There are more than a few pairs of eyes on this hidden Battle Star. Your task is to search where the Stone Heads are looking, which sounds a little ambiguous, so we're here to help with the exact location you need to head over to - pun somewhat intended. This "Search" challenge requires a little more detective work than normal, but is still straightforward when you know where to look.
The Stone Heads have popped up again in another challenge! If you're just looking to find out where to visit the Stone Heads follow this link for a full map and guide.
This challenge is a bit different to previous weeks since it's not giving you much to go on. There's no map to follow, and rather than having three distinct locations to triangulate, you actually have to go and see which way each Stone Head is looking to know where to go.
Search where the Stone Heads are looking:
There are a total of seven Stone Heads scattered around the map, and if you match up where all of them are facing you get a location to the southwest of Salty Springs.
You need to go to the large hill that overlooks Salty. This should be where you find the hidden star this week.
Here's what it looks like on this map:
When you're done with this challenge, how about tackling one of the toughest we've ever had. Here's how to complete Timed Trials in Fortnite and a look at the new Spiky Stadium and Port-a-Fortress. Season six is on the way, so here's everything we know about it so far.
Here's all the Fortnite Weekly Challenges so far