Fortnite: shoot a clay pigeon at different locations - where are all the clay pigeons?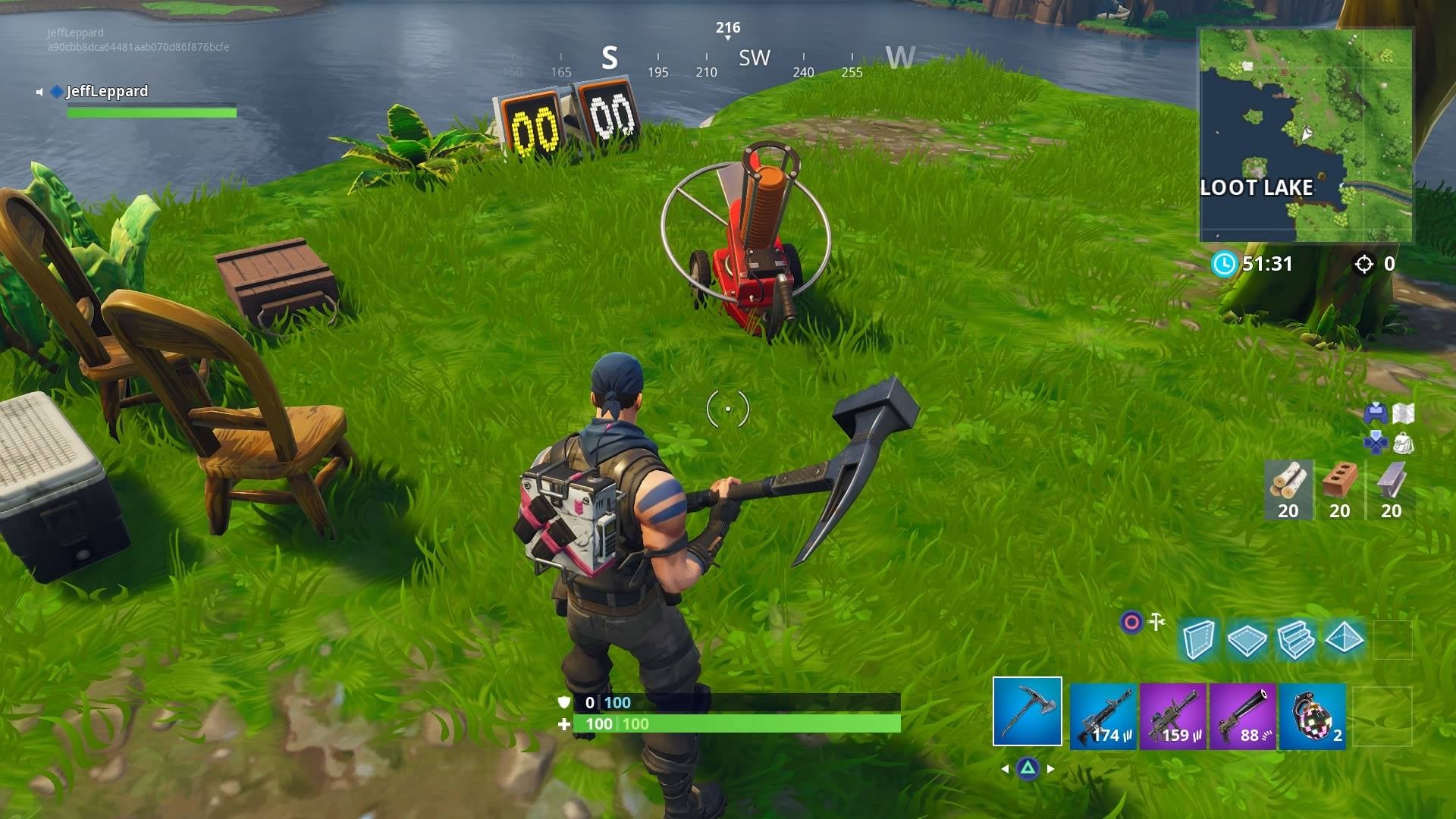 How are your reflexes? Lock and load, here's where to find and shoot clay pigeons in different locations around the Fortnite map.

One of the Fortnite Week 8 Challenges tasked you with shooting numerous clay pigeons out of the sky. It's kinda difficult, so you'll need a bit of practise for this skeet shoot, so we recommend using a weapon with a decent blast radius, preferably a shotgun. You only need one pellet to hit the target to score, so a tactical or pump will do the trick nicely.
You'll need to shoot three out of the air to collect your reward. Just find the skeet shoot on the map, hold square to launch a rubber duckie or clay pigeon and blast away. You'll find it easier in squads where one player can launch the projectile and the other can focus on his or her shot.
Get a score of 3 on different clay pigeon shooters (3)
Here's a map to all the clay pigeon skeet shooting machines we've found on the map so far, with a description of all locations along with a map reference. If you're struggling, the skeet shooting machines are red with a bright scoreboard next to them to keep a tally. It's easier to look for the scoreboard:
Loot Lake (E4): One of the easiest to find, this is on the north east shore, looking out across the lake and by a big tree.
Shifty Shafts (D8): South of Shifty Shafts and north of Flush Factory, near the edge of the island and to the west of an unnamed building is a machine, next to a big umbrella.
Paradise Palms (H9): This one can be tough to spot so look out for a caravan near the river, road and rocky hill south of Paradise Palms.
Lazy Links (G3): head west of Lazy Links to the big bridge and you'll find it on the west side of the bridge.
Pleasant Park (B4): To the west of Paradise Park is a hill, it's at the bottom of that. If you don't see it, circle the hill until you run into it.
Lonely Lodge (I4): The can be hard to spot because of the trees, but it's north of Lonely Lodge in a clearing at the bottom of Wailing Woods.
Once you've shot five clay pigeons you'll earn yourself 5 Stars.
Fortnite Season 6 Weekly challenges
If you're currently working your way through the Fortnite Season 6 Battle Pass, here are all the challenges so far: