Fortnite: how to skydive through floating rings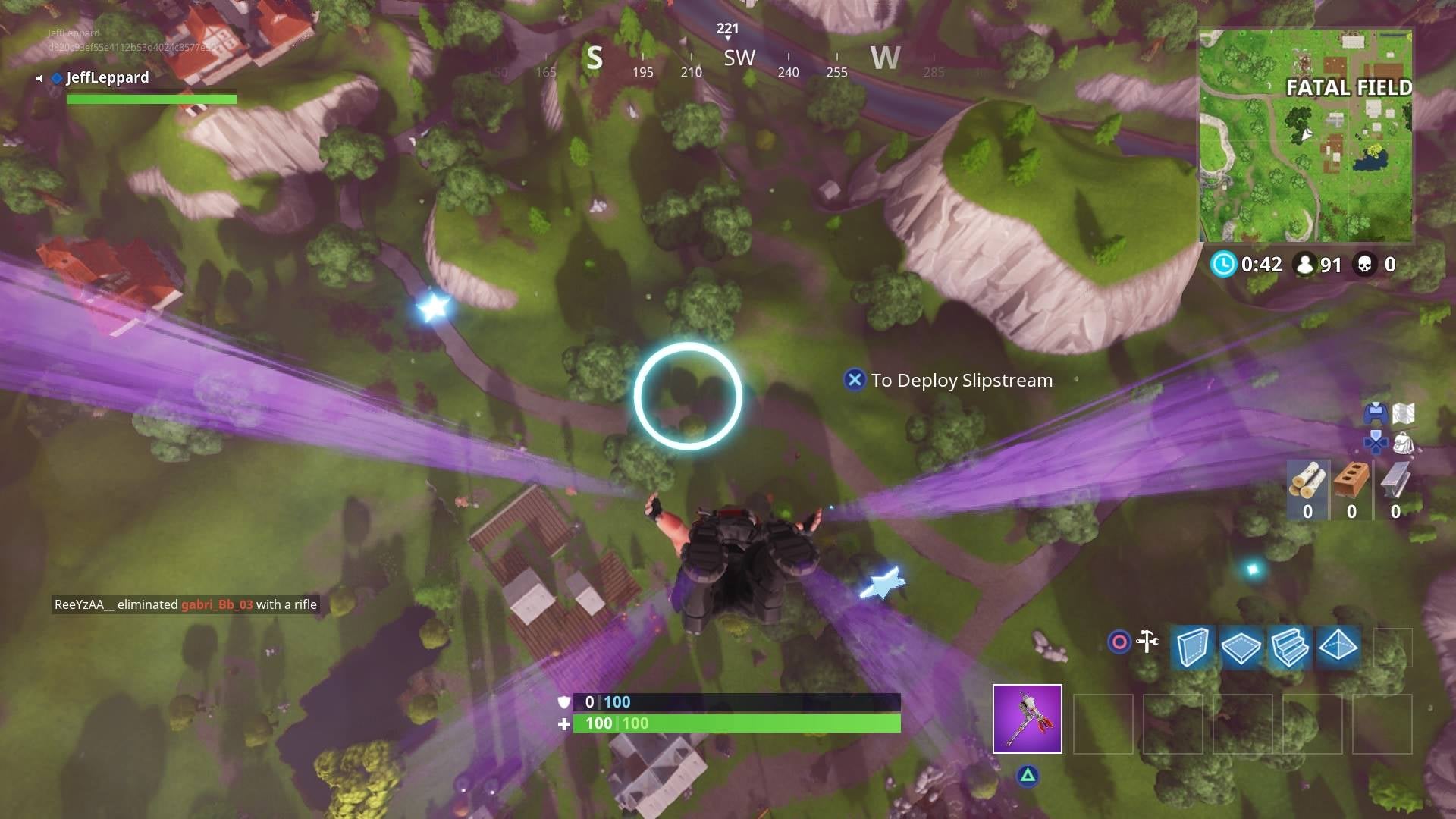 Dropping from the Battle Bus is usually about speed and location, but a returning weekly challenge in Fortnite will make you rethink your flight path.

One of the additions to Fortnite Week 7 Challenges for Season 6 is to skydive through 20 floating rings.
That sounds easy enough, but you want to make sure you maximise your fall, and there is definitely a knack to it.
How to skydive through floating rings
As the Battle Bus flies across the map you'll see pink and blue rings between you and the floor. These are what you need to skydive through.
Rings are placed at different heights, so pick the one you want to target and make the jump.
As you approach the ring you should pop your glider to slow your descent, making it easier to control your steering.
Try and position yourself directly above a ring with the glider, then hit X to freefall again and bomb straight through it.
Drift through a ring and you'll hear an audio clue letting you know you were successful.
It's possible to skydive through two rings in one go if you aim for a high one, to begin with and then drift with the glider towards a much lower one.
Be aware that if you're spending more time in the sky, other players will already have landed and are most likely armed. Make sure you land away from heavily populated areas or risk getting sprayed with lead.
Skydive through 20 rings and the challenge is completed.
Fortnite Season 6 Weekly challenges
If you're currently working your way through the Fortnite Season 6 Battle Pass, here are all the challenges so far: