Dark Souls 3 guide and walkthrough: master the secrets of Lothric, Ariandel and the Ringed City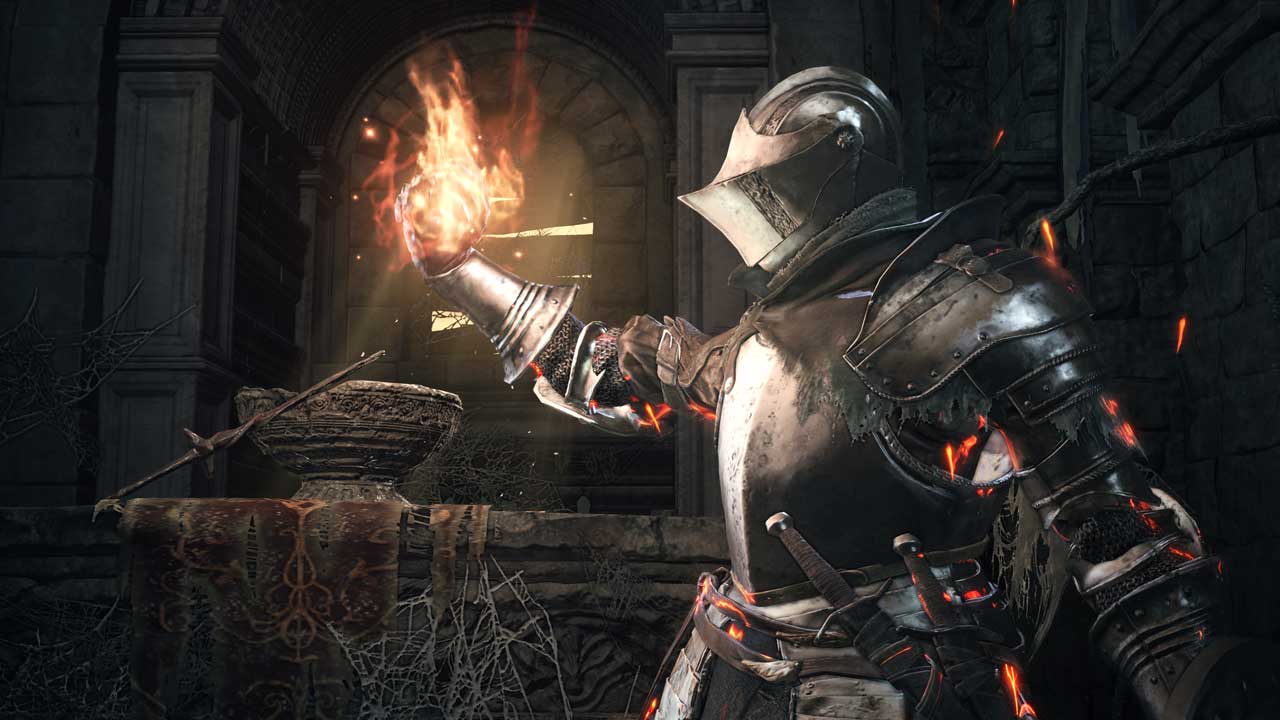 Our Dark Souls 3 guide leaves no upgrade stone unturned. Put down bosses, collect powerful loot, recruit NPCs and triumph over your foes. Now includes both DLC packs found in The Fire Fades edition.
Dark Souls 3 is hard. Although it starts you off gently (well, comparatively) the difficulty escalates rapidly, and the linear world opens into a branching, twisting maze. Which way should you go? What should you go? Where can you find a decent sword? What is that thing that keeps murdering you? How do you get that item glow that's been taunting you for 45 minutes while you fell off cliffs and were eaten by plant monsters?
We've been bashing away at Dark Souls 3 for weeks now, dying over and over again in the pursuit of victory. Don't be like us. Learn from our mistakes. Profit from the sweat of our brows. If you've got questions, we've got answers.
Whether you're a total beginner looking for an explanation of all those numbers, a hardened veteran wanting to double check an NPC quest or covenant location, or in need of a step-by-step walkthrough before you shut down and sob in terror, we want to help. This is a work-in-progress guide we'll be adding material to as quickly as we can; let us know what you'd like to see as a priority.
Let's start with some general, in-depth guides and detailed breakdowns; scroll down for the main walkthrough.
In-depth guides
Step-by-step walkthrough
This is what you came for. We hold your hand and walk you through every twist, every turn, every ambush and every treasure in the base game. Don't miss a thing.
Walkthrough: High Wall of Lothric
Walkthrough: Undead Settlement
Walkthrough: Road of Sacrifices
Walkthrough: Cathedral of the Deep
Walkthrough: Catacombs of Carthus
Walkthrough: Irithyll of the Boreal Valley
Walkthrough: Irithyll Dungeon
Walkthrough: Lothric Castle
Walkthrough: Consumed King's Garden
Walkthrough: Untended Graves
Walkthrough: Grand Archives
Walkthrough: Archdragon Peak
Walkthrough: Kiln of the First Flame
The first DLC pack for Dark Souls 3, Ashes of Ariandel has a dreamlike familiarity for series veterans. Well, we say dream, but of course we mean nightmare. Cheese your way through with our detailed walkthrough. You can start Ashes of Ariandel pretty early in Dark Souls 3, but ideally you'll be at least level 80 and have completed the base game up to - or past - the final boss.
The second and final Dark Souls 3 DLC, The Ringed City throws some incredible challenges at you - including an optional boss that broke us. Dies it answer all your questions? No. Is it packed with fan service and the tail ends of mysterious lore? Yes. You'll want to be at least level 90 for this one, and will need to be in endgame or have completed Ashes of Ariandel.
That should be everything you need to get through this amazing game. Whether you're a complete beginner to the Souls series of a hardened veteran, you'll find everything you need on this page to master the secrets of Lothric. Don't say we don't do anything for you.