Dark Souls 3 boss: how to beat Champion Gundyr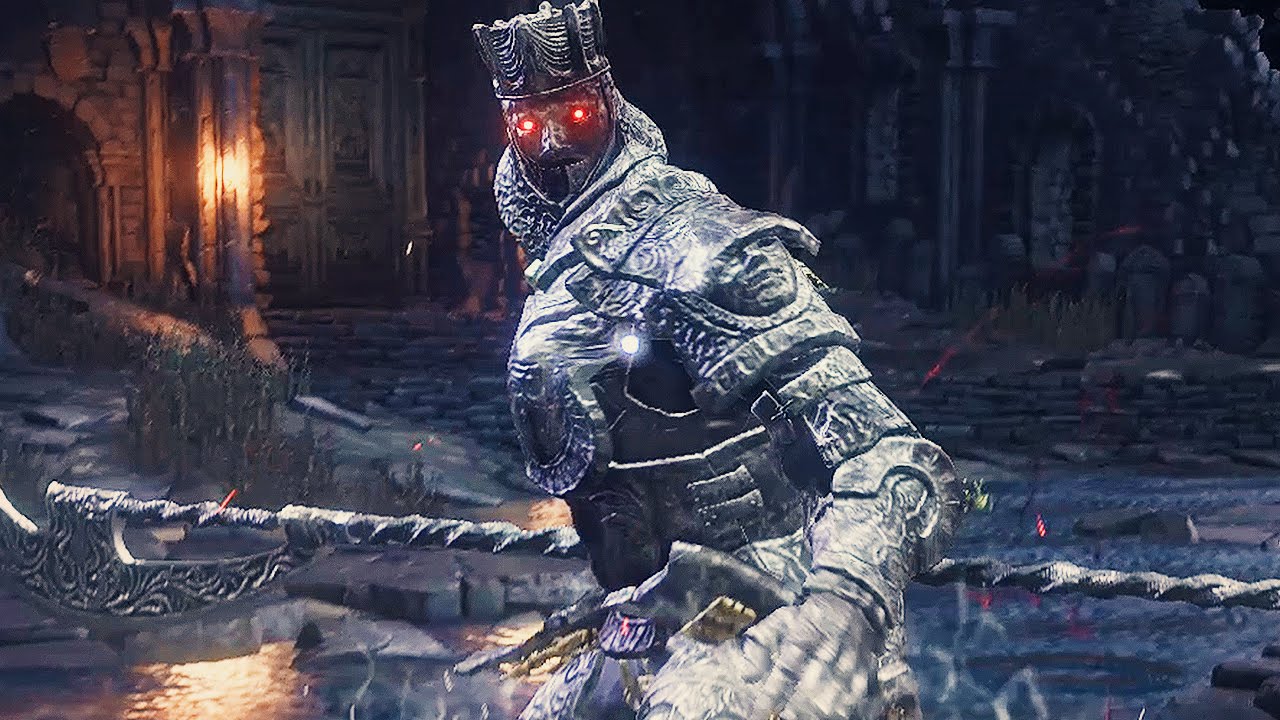 What will you face in this dark mirror of the world?
Dark Souls 3 boss: how to beat Champion Gundyr
There are often summons here because it's a very satisfying fight for skilled melee types. If you defeated Sword Master, the NPC with the uchigatana outside Firelink Shrine, he's available, at the very least.
In this strange world, Iudex Gundyr is not linked to the abyss, so he doesn't do a snake beast transformation halfway through. Don't relax just yet! Champion Gundyr may not have snake heads, but that just means he's doubled down on good old fashioned fisticuffs. He has multiple combos and moves including a kick that will send you sprawling if you're right in front of him, a rear a kick that will punish you severely for sitting right behind him, and a shoulder charge that's very hard to predict.
As with your first Gundyr encounter, circling at his hip works very well. Keep your guard up but don't rely on it; roll, roll, roll, roll, roll. If you're hit, roll away twice and heal before re-engaging – you may even be rewarded with an attack opening if he does a medium-range strike to close the distance and you roll into him.
In both phases but especially the second you must be super conservative. You only want to attack once with a relatively fast weapon and then get the heck out. Lightning makes a difference, but don't bother with other damage types or status effects.
If you're a fast spellcaster you can use the same strategy as melee, or try using distance as your defence. It's a big arena but Gundyr is very fast, especially in the second phase
Some people who are very good at melee combat have found success parrying Champion Gundyr. More power to them. For the rest of us it's a matter of nerves and grim determination.
You'll receive the Soul of Champion Gundyr when he drops, and can activate the Champion Gundyr bonfire – but we're not done here yet. Grab the Black Knight Glaive from the corner of the arena and rest up before we push on.
Continue via Dark Firelink Shrine.