Dark Souls 3: NPCs quick and dirty reference list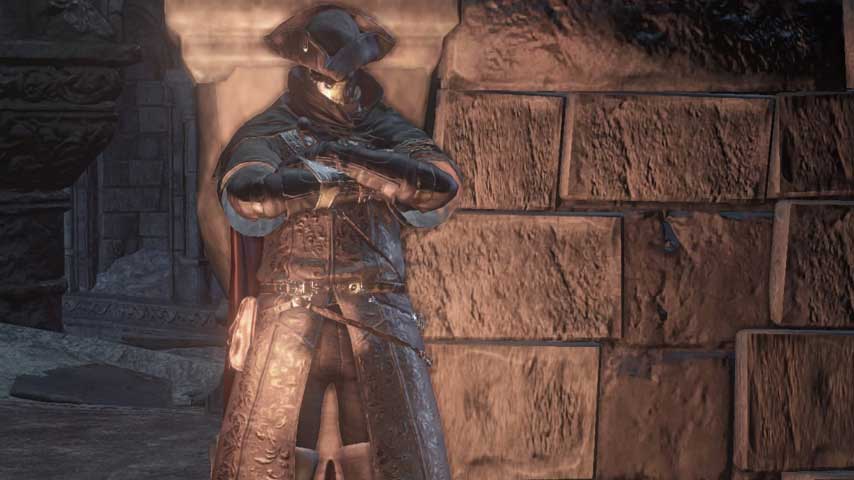 Dark Souls 3 NPCs, from romantic interests to invading phantoms.
Dark Souls 3: NPCs
Find an NPC, recruit a trainer, finish an NPC quest, defeat an invading phantom: the interactions of these characters are among Dark Souls 3's most abiding mysteries.
This page is designed to cater to those who want to quickly find information on a specific NPC rather than scrolling through the full NPC guide; if you want to know everything about everyone, that link is the one you're after. Note that if you click through to an individual NPC's page to get the details, you will see spoilers for that NPC and any interacting characters.
This is also where you'll find a list of invading phantom NPCs, along with known rewards for trouncing them and which NPCs and covenants they connect with. You must be in Ember form to be invaded.
Please note that you cannot be invaded after you defeat an area boss, just as you cannot summon in the same situation. If you miss an invasion, you'll have to wait for the next NG+ cycle or restart.
NPC sidequests and vendors
The despondent warrior in Firelink Shrine, involved with one of the coolest secrets.

A major sidequest with multiple endings, itself a major component of the secret ending.

Everyone's favourite jerk is back. Find him, survive him.

The Onion Knights return.

Thiefbro sells great stuff.

The Black Eye Orb, and other delights.

Looking for the Blades of the Darkmoon? Here's your in.

Unlock the secret ending, buy rare loot and make out like a bandit.

Eygon of Carim

See Irina of Carim below.
NPC trainers
Invading NPC phantoms
Holy Knight Hodrick - Mound-Makers

Invades between Undead Settlement and Dilapidated Bridge.
Drops Vertebra Shackle.
Can be spoken with prior to defeat of Rotted Greatwood if player enters Mound-Makers area.
Can be summoned (hostile) just once after halfway Fortress, past mushroom beetles on left path.
Involved in Sirris of the Sunless Realms' storyline.
Longfinger Kirk - Rosaria's Fingers

Invades on bottom floor of Cathedral of the Deep.
Drops Barbed Straight Sword and Spiked Shield.
Travel to Rosaria's Bedchamber by bonfire after defeating Kirk to collect the Armor of Thorns set.
Knight Slayer Tsorig

Very dangerous. Awards the My Thanks emote upon defeat - or after defeating the player.
Invades in the dead end sewer tunnel near the giant rat in Catacombs of Carthus, and next to the lava pit beneath the Black Knight on the path between Demon Ruins or Old King's Antechamber and the ladder to the arbalest in Smouldering Lake.
Drops Fume Ultra Greatsword, Black Iron Greatshield and Knight Slayer's Ring. After defeating Tsorig, Black Iron set available at Shrine Handmaid.
Can be summoned for the Old Demon King battle.
Creighton the Wanderer

Can only be encountered via the Sirris of the Sunless Realms side quest.
After defeating Creighton with Sirris, he will invade on the graveyard side of Church of Yorshka.
Drops Dragonslayer's Axe.
After defeating Creighton during his invasion, the Mirrah Chain set, including Creighton's Steel Mask, can be found on the bridge between Irithyll of the Boreal Valley and Central Irithyll.
Daughter of Crystal Kriemhild

Invades in Untended Graves, near where you'd expect to find the Cemetery of Ash bonfire.
No drops.