The Division guide: level fast, survive the Dark Zone and get the best loot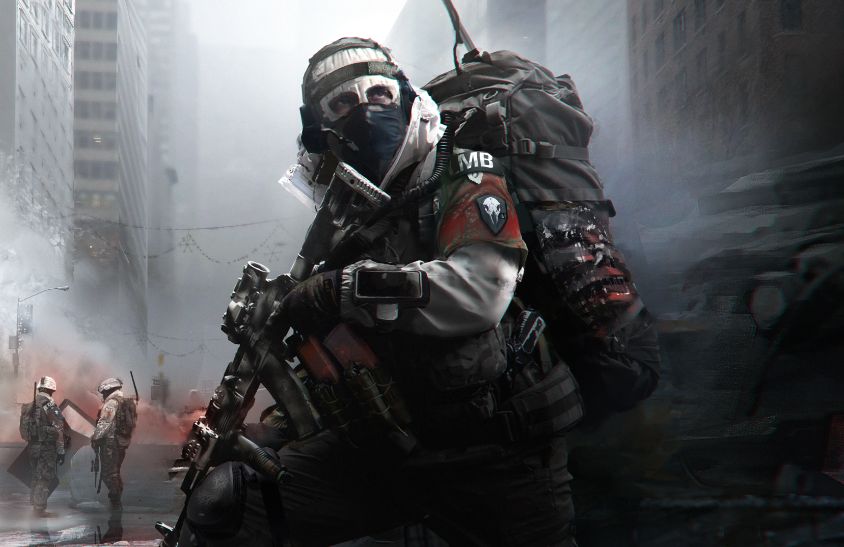 Everything you need to know to survive NYC and become the most feared Agent in the Dark Zone.
The Division guide: how to make money, level fast, survive the Dark Zone
Ubisoft Massive's The Division is a huge hybrid of shooter and role-playing game. It's easy to get into - you just grab a machine gun, get in cover and start taking potshots at the enemies. And just like that, you're sprinting through New York, grabbing loot and teaming up with buddies to survive the bullet-riddled city.
But you don't want to just survive. Beyond the basics of the game there's a lot to understand; leveling up, currency systems, crafting, how the Dark Zone works, gear, perks and more. We're here to break it all down for you, including guides to all Incursions, new weapons, Gear Sets and DLC.
Remember, if you're looking for a group to play The Division, our partners at The100.io have the perfect LFG solution.
The Division: how to level fast and make money
Before you wander into the Dark Zone for multiplayer PvP you're going to need to get your level up and grab the best gear and weapons to give you an advantage. When you're ready, step into the Dark Zone armed with knowledge and an all-powerful shotgun.
The Division: best gear, high-end weapons, perks and skills
You're going to need to fill out your character build beyond the basic weapons and clothing, so you'll need to understand the multitude of perks, skills and talents, and what effect they have in the game. Once you get a good grip on things like re-rolling stats, unlocking perks for skills and applying gear mods you're on your way to becoming one of the toughest agents in the field.
The Division: endgame, high-end gear, farming routes, free content and raids
What are you working towards? Below you'll find the best high-end weapons, how to earn credits for them quickly, farming routes through the Dark Zone, and reviews of some of the best weapons and character builds. Aside from the satisfaction of hitting the level 30 cap, there's a lot more to The Division's endgame. You're just getting started...
Last Stand and update 1.6: new PvP, leaderboards, Gear Set and more
The final paid DLC for The Division isn't a timed exclusive - it's available on PC, PS4 and Xbox One for everyone at the same time. It introduces three new Dark Zone locations as well as 8 versus 8 PvP gameplay for those thirsty for blood. And patch 1.6, free to all players, is another game changer.
Patch 1.5 and Survival DLC: Gear and weapon changes, new loot and World Tier 5
Survival introduced new rules where you need to do a lot more to stay alive. It also bumped up the Gear Score and dropped a whole new batch of Named weapons - and goddamn they're worth tracking down.
Patch 1.4: The patch where everything you had equipped changed over night
This is the free patch that turned a lot of equipment and character builds on their heads. It was a shock to begin with, but ended up balancing the game out more broadly and it felt like it evened the playing a field for all.
Underground update 1.3: weapons changes, new gear sets, random dungeons
The Underground update for The Division pits players against The Cleaners under the streets of New York City. More importantly is rebalances a lot of your weapons and introduces another bunch of Gear Sets for you to collect depending on your play style.
Conflict update 1.2 - new gear sets, Clear Sky guide, High Value targets
Conflict is the second free update for The Division and includes another incursion, named clear Sky as well as loot hijacking in the Dark Zone. It also adds solo and co-op High Value Targets, which offer big rewards: high-end gear and weapons, as well as Gear Set items.
Incursions update 1.1: all the changes, gear sets, new weapons and Falcon Lost guide
Incursions is the first free update for The Division, which drops April 12. It brings big changes to the game, from crafting to credits, high-end weapons to gear sets. And there's a new mission called Falcon Lost. Here's the full briefing:
The Division is an ongoing game that's constantly evolving and changing, as is made pretty bloody obvious by all the updates listed above and all the changes we've had to make to this page as a result. That's a good thing though! That's also the point of this page: It'll change and update (through our blood, sweat and tears) as the game does.
Be sure to bookmark if you want the latest strategies and updates for the newest content - when new content drops chances are we'll have a nice timely update just above this message for you. You've been warned!