The Division Alpha Bridge gear set review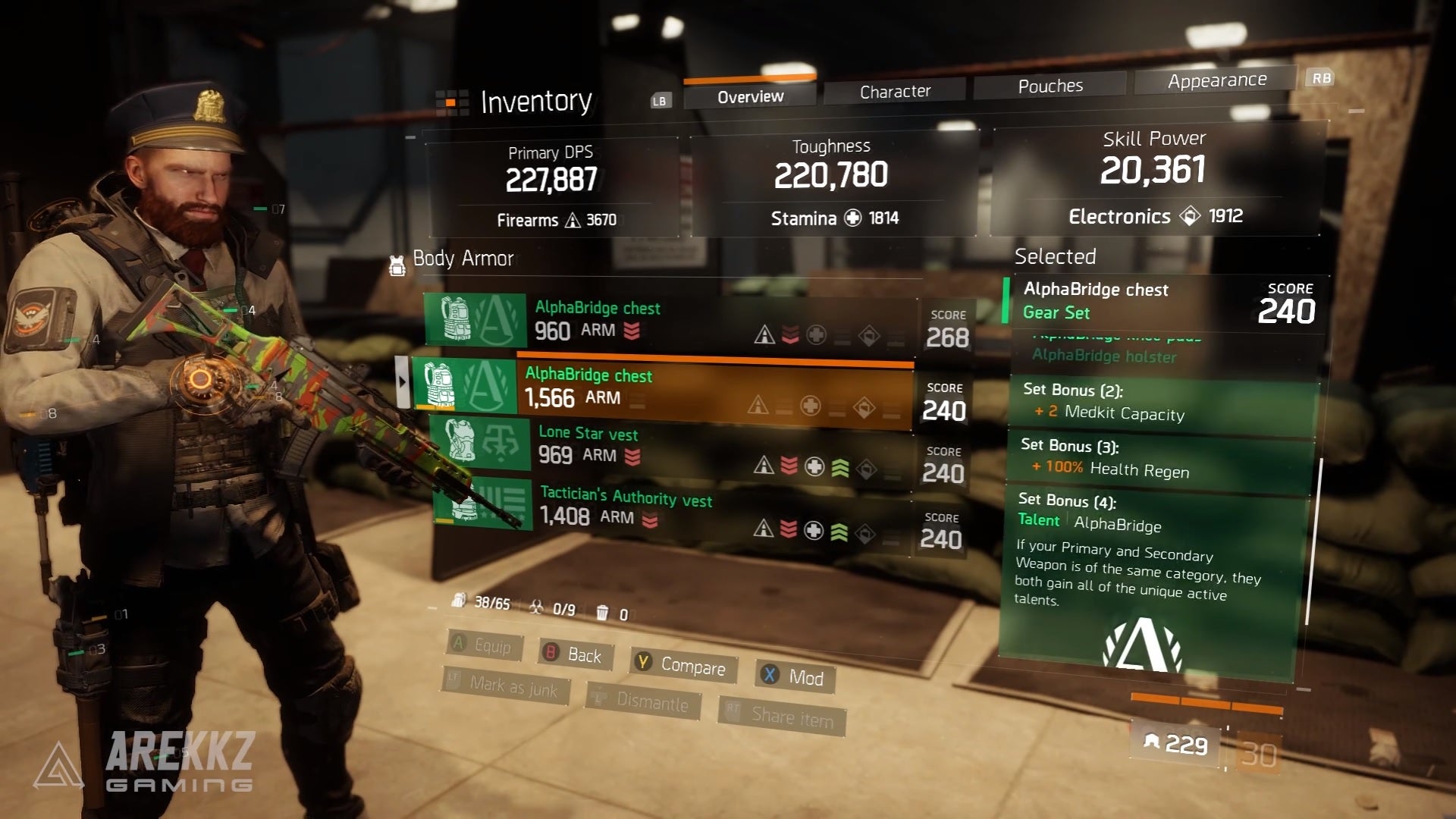 Could the Alpha Bridge gear set be the best one yet?
The Division Underground DLC and the 1.3 update introduce new gear sets for your agent to swan around in.
Alex is here to tell us why he thinks the Alpha Bridge gear set is the bee's knees, and you can check out the set bonuses below to judge for yourself.
Set Bonus (2): +2 Medkit Capacity
Set Bonus (3): +100% Health Regen
Set Bonus (4): Talent | AlphaBridge. If your Primary and Secondary Weapon is of the same category, they both gain all of the unique active talents
The set is part of the 1.3 update, so you don't need the Underground DLC to grab it. According to Alex, it's one of the best new gear sets in the game, and he generally knows what he's talking about.
Update 1.3 hit PC and Xbox one last week. The update was delayed on PS4, but it should drop this week on Tuesday July 5 if the livestream is anything to go by.
Does the Alpha Bridge set float your boat? Let us know if you agree with Alex's verdict in the comments below.