The Division's best SMG: the high-end Vector 45 ACP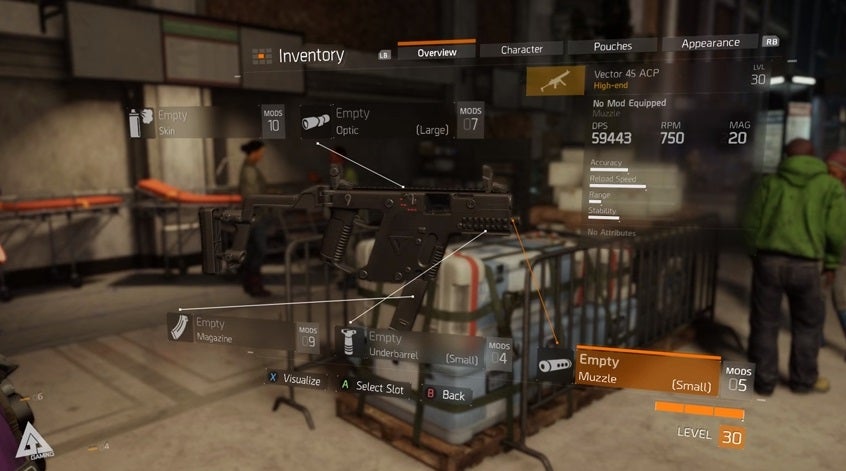 Easy to craft and obtain, this could be your new favourite killing tool.

Long story short: if you're looking for a new SMG in The Division, this could be the best one on offer.
It's easier to get than you might think. You can buy the blueprint for it from the special weapons vendor in your base of operations for just over 150 Phoenix Credits.
It's pretty tasty with the damage, but once you add mods it's turns into a nasty piece of equipment.
Watch Arekkz's video below to see it in action with various mods and the improvements they make to an already impressive weapon.