The Division patch 1.6: new Dark Zone areas and Gear Set, leader boards, Legendary difficulty - all the changes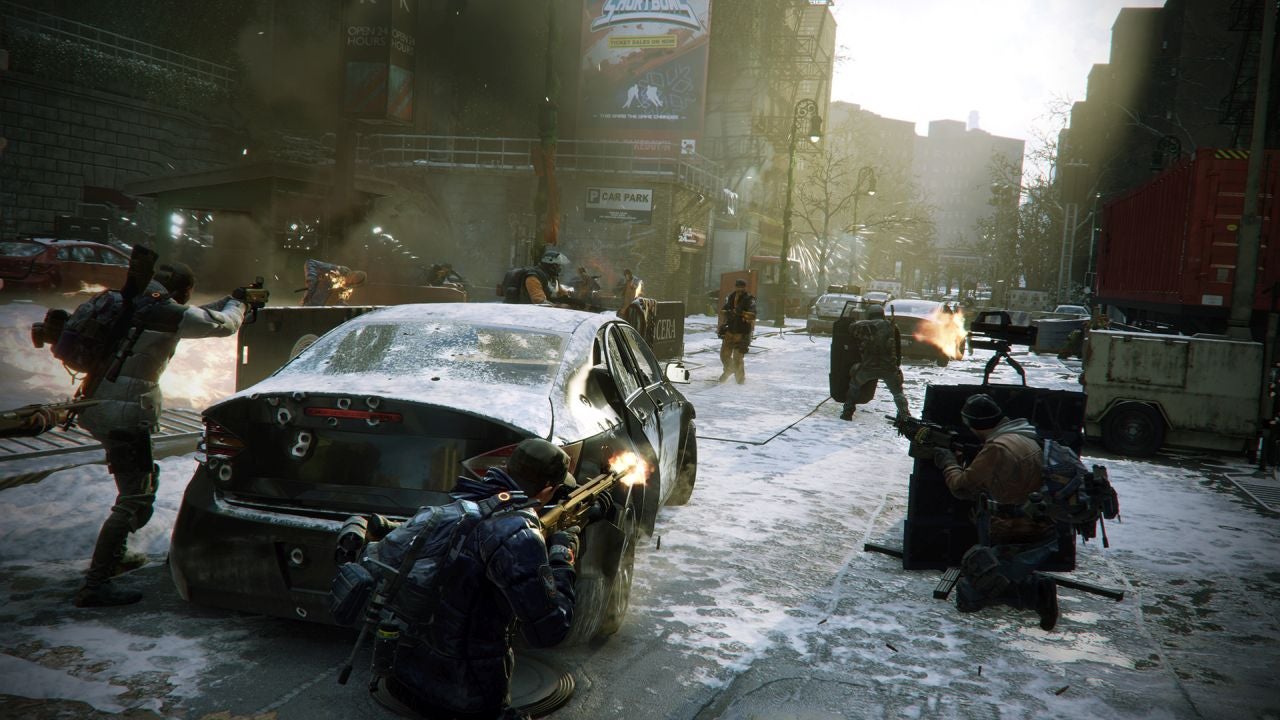 The Division players have more to look forward to than just Last Stand.
Ubisoft Massive has detailed all the changes coming to The Division through patch 1.6, the latest free update that goes live with the Last Stand DLC tomorrow.
According to the developers, update 1.6 will includes regular balancing tweaks and changes. These include some that could be major game changers for some players, and along with the changes comes an expanded game map, new special events, a revamp for Named gear, Dark Zone leaderboards and a new difficulty level.
Update 1.6 has been available on the Public Test Server for some time and it doesn't include a new World Tier, so there's no need to go through older content to increase Gear Scores. The update will also include bug fixes which will be listed when the patch notes are made available.
All of the bullet points noted below are explained in more detail in Arekkz's video above, in case you aren't keen on reading another wall of text.
The Division Update 1.6 - The Northern Front
The Dark Zone has been expanded with three new areas, Dark Zones 7-9, north of Dark Zone 6 and Midtown East
New Landmarks feature waves of enemies, roaming NPCs
Landmarks award you with additional loot placed directly into your inventory
Fast travel between Dark Zone checkpoints has become available
More opportunities for PvE
The Division Update 1.6 - Containment Events
New Contamination Events have been added to the Dark Zone.
Roughly every hour, elite Cleaners will spawn in the Dark Zone underground.
Contamination in those areas will reach lethal levels - the virus filter will not be able to resist it.
The Division Update 1.6 - Dark Zone Leaderboards
Dark Zone leaderboards will allow players to compare themselves with others across various weekly and a monthly activities which are tracked and divided between PvP and PvE.
For PvP, the tracked activities include Rogues killed, Manhunts survived and Extractions hijacked. For PvE, NPC enemies killed, locked chests looted and items extracted will be tracked.
All activities tracked will be added to a total score, divided into three tiers. The higher the score compared other Dark Zone players, the better the reward upon reset.
The Division Update 1.6 - Legendary Difficulty
Legendary difficulty mode has been added to Times Square, WarrenGate Power Plant and Napalm Production Site and features new, powerful and smart Last Man Battalion (LMB) enemies.
LMB enemies will react to the player's skills, status effects and constantly try to flank. The will be hard to hit.
Legendary difficulty is the most challenging content in the game and is intended for organized groups. Will scale similar to Challenge Mode if trying solo.
Named enemies feature their own set of behaviors, roles and skills.
All enemies will be a mix of normal, veteran and elite enemies.
Rewards player with unique vanity items not available elsewhere in the game, on top of the regular rewards.
There are plans to expand Legendary mode to additional missions in the future.
The Division Update 1.6 - Exotics and New Gear Set
Named gear pieces and weapons are now called Exotics and have been given their own color in your inventory.
Exotic weapons all have their own unique talent. This change is retroactive.
Exotic weapon sets have been introduced. Players will need to have two specific Exotic weapons equipped to unlock the talent.
Exotic Caches will guarantee an Exotic item, are available as a weekly reward from Legendary difficulty missions.
Each Exotic weapon has its own talent. The other two talents will be rolled as usual.
These talents will not work with the Alphabridge 4-piece bonus
For example: Hungry Hog now comes with the Glutton talent. When an enemy is killed, damage dealt to targets is then increased by 20% until the weapon stops firing.
The Division Update 1.6 - Gear Set Changes
Alphabridge 4-piece bonus now shares the free talent from your weapons instead of all three.
Frontline's 4-piece no longer removes the critical hit chance, instead it removes the effect of any mods you have applied to the shield.
The Reclaimer set focuses on the Support Station. Its 4-piece bonus activates all Support Station mods simultaneously.
It no longer has an effect on consumables.
Tactician's Authority's buff only disappears after you use a skill.
SEEKR 4-piece gear set has been added and specializes in body shots. Provides a guaranteed critical hit after landing two consecutive shots to the body.
The Division Update 1.6 - Armor and Resistances
Armor has been removed as a major bonus and replaced with Health. Gear still comes with base armor and some talents will still give bonus armor.
Health and stamina are your primary means of toughness.
Current Health rolls have been turned into the new stat Resist All.
Players who have already rolled quite a bit of Armor will find bonus Health instead when they log in after Update 1.6.
Resistances have become analogue instead of binary.
Diminishing returns have been added to status effects.
Other parts of the game have been re-balanced as a result, to make sure Time to Kill and Time to be Killed stay balanced.
All changes are retroactive.
The Division Update 1.6 - Changes to Skills and Skill Power
Skill Power has been moved to a system similar to armor, where each new World Tier reached will demand more Skill Power to reach the same effectiveness of player skills.
Bigger difference in skill efficiency between low and high Skill Power builds.
Changes have been made to Sticky Bomb, First Aid (longer cool down) and Shock Turret.
Re-balanced Signature Skills to make it impossible to trigger a Signature Skill when you're already suffering from its immunity debuff.
Tactical link's damage bonus has been lowered in PvP.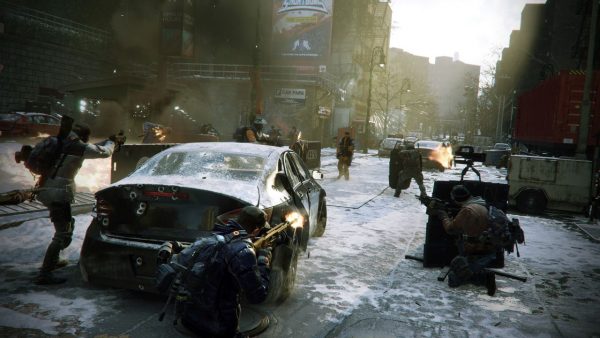 The Division Update 1.6 - PvP Balancing
Adrenaline no longer gives an overheal from medkits, instead it will give a heal over time.
Hip fire stability while moving has been decreased and a new hip fire camera has been added.
Medkits can now be used at full health and remove certain status effects.
Survivability talents like On the Move, Battle Buddy and Critical Save have seen some balancing changes
The Rejuvenated talent has been changed to give additional resistance to status effects.
The damage gap between body damage and headshots has been lowered.
When combat rolling, there's now a one second delay before you can roll again.
You can no longer reload your weapon while sprinting.
Your enemy's health bar will flash whenever they use a medkit.
The Division Update 1.6 - Changes to the Economy
Unlimited re-calibration has been introduced. The price increases each time, capping out at five re-calibrations.
Helping civilians reward Intel.
High End pistols in Survival no longer costs Division Tech.
Scavenger Box now scales with World Tier.
Some item prices for Gear Sets and Exotic Weapons have been tweaked.
The Division Update 1.6 - More Changes
All activities - open world, Underground, Survival and Last Stand - now reward their own separate experience points and award their own caches. This occurs every time the player fills the experience bar after reaching max rank,].
In Survival, solo players can no longer end up in games with players queuing as a group.
Grouping up while in a PvP Survival game has been disabled.
Reviving a downed player in Survival always costs a medkit in both PvE and PvP - grouped or not.
There will no longer be any overlap of experience points in Underground. Only Underground XP and caches will be awarded.
The Division Update 1.6 - In-game Store
With 1.6, the in-game store is being revamped. A new currency is being added and the range of items available for purchase at a special vendor is being extended. This includes new emotes, weapon skins and other vanity items.
The Boxing emote is shown below.
More updates to the game will be made available moving forward once Update 1.6 and Last Stand are released. Massive promises more information on that end soon.
All of the information in this post is broken down in much greater detail by the developers on The Division website. If you are a player, you really need to give it a read.
Update 1.6 is free, and will be released alongside Last Stand and the Land Stand game mode simultaneously on PC, PlayStation 4 and Xbox One tomorrow, Feb 28, from around 11:30 GMT.