Xbox Series X release date, specs, games - everything we know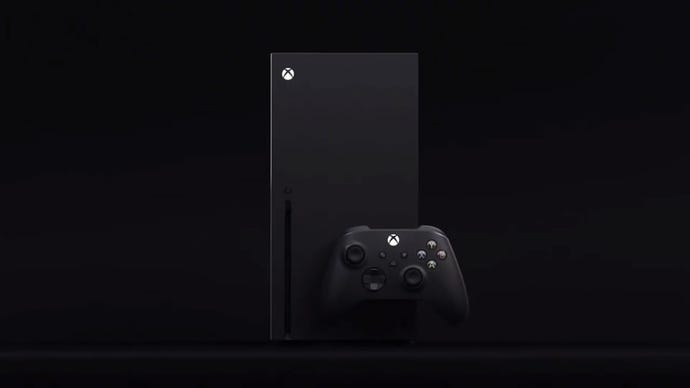 Microsofts most powerful console, the Xbox Series X, hits the shelves later this year, so let's take a look at everything we know about it. more
It's been almost seven years since the Xbox One was released into the wild and even though we were treated to a spectacular upgrade with the Xbox One X, Microsoft has decided the time is ripe to unleash another behemoth into the market.
There's not much longer to wait to get your hands on the Xbox Series X and pre-orders will be available soon. More launch titles will be announced as the year progresses, but we know of a few already, namely Halo Infinite and a new Fable game. There's also the disc-less Series S coming for those who prefer a truly digital format.
One thing that won't be carrying on to the next generation is Mixer, which is being shut down. Game Pass also won't be coming to competing consoles - just PC and Xbox.
Xbox Series X release date
After a long wait, we finally have a release date for the new consoles!
The Xbox Series X and Series S release on November 10, 2020.
Xbox Series X price
The Xbox Series X will retail at £449/$499 and the Series S at £249/$299, which makes the new consoles pretty accessible for everyone.
Microsoft also announced that financing service Xbox All Access is expanding to include new tiers for Xbox Series X and Series S. At $25-a-month, you could get Xbox Series S, a subscription to Live Gold as well as Game Pass.
Upping that to $35 per month gets you Xbox Series X instead, along with all the other benefits. All Access will itself be available in more countries come November.
Xbox Series X pre-orders
Pre-orders for both new Xbox consoles begins on September 22. You can check out our Xbox Series X pre-order guide here.
Xbox Series X specs
| Xbox Series X Specs | |
| --- | --- |
| CPU | AMD Zen 2 |
| GPU | 12 Teraflop GPU, 56 compute units and potential clock speed of 1.7 GHz |
| Storage | SSD and GDDR6 SDRAM |
| Resolution | Up to 8k support, full 4k; capable of ray tracing. |
| Backwards compatibility? | Yes |
Make no mistake; the Series X is an absolute beast - even Xbox boss Phil Spencer reckons that the change between current and next-gen games could be as dramatic as the jump from 2D to 3D. The new upright design makes it look more like a PC tower than a traditional Xbox, though Microsft has said that you can lay it on its side if you wish. You can check out what Alex thinks of the new design here.
Recent imagery from AMD showed off what we assumed to be two HDMI ports as well as two USB-C ports, but this turned out to be a little artistic licence on AMD's part. Leaked photos of the outer casing also appeared, showing two USB-A ports - but no optical port - HDMI, Ethernet port, and a dual-pin power socket. There's also a wide, non-standard port which suggests it's a development kit, meaning it likely won't be available on the consumer model.
It was confirmed that the Xbox Series X GPU is targeting 12 Teraflops of computing power, in line with the recent AMD leak. The GPU is based on AMD's RDNA 2 architecture, and the CPU is built on Zen 2, which should allow the Xbox Series X to support up to 120fps.
There will also be Variable Rate Shading (VRS) and hardware-accelerated DirectX ray tracing. With a shiny new SSD in place, you'll be able to suspend multiple games at a time and resume any of them instantly. Games should also be more responsive on Xbox Series X because of Microsoft's Dynamic Latency Input (DLI) tech, which reduces wireless controller input latency through a propriety wireless protocol.
The Series X will also come with HDMI 2.1, a standard that carries both Auto Low Latency Mode (ALLM) and Variable Refresh Rate (VRR), eliminating tearing in supported games and ensuring that TVs always turn on their version of 'Game Mode' whenever an Xbox Series X is connected.
Microsoft's Smart Delivery service was also confirmed, which ensures players only get the version of the game their console can play. For example, if you buy Halo Infinite for the One X before upgrading to a Series X, you'll only need to purchase a single copy of Infinite and your console will automatically download the version that's right for the hardware. There's also the new quick resume feature which will let you keep three titles on standby at once.
In short: you won't need to worry about buying multiple versions of the same game. If you find yourself in a position to upgrade, you'll be able to download Halo Infinite and it will install itself as the Series X version. The new digital Xbox Series S will run at a slightly slower speed, and is possibly less powerful than the Xbox One X.
If it truly does come with all this power, then you'll be able to run several games on standby at once. It'll also run at 4K with 60fps, with the option of supporting 8K and 120fps. What isn't clear is whether the UI will be cleaned up a bit and made more user-friendly.
You'll be able to use your existing Xbox accessories with the Series X, too, which is good news for those of you who've just purchased the Elite Series 2 controller. It'll also support every generation of Xbox so you can take your legacy with you.
Project xCloud is also expected to be rolled out in the coming months and post-launch as Microsoft hopes to get its flagship streaming service up and running. 50 new games are being added to the xCloud library and soon it'll be available for PC players.
Spencer talked recently about his true aim with Project xCloud: having the ability to click on a link somewhere and be able to jump in immediately.
You can also check out its sweet new logo here. The new controller will also run on AA batteries, which is easy to remember, and comes with a new D-pad. You can also compare the PS5 and Series X specs here.
Xbox Series X exclusives and more
Halo Infinite is the big launch title for the Xbox Series X as we see Master Chief return in a prequel of sorts, complete with a shiny new grappling hook. Microsoft announced back in November that all 15 Xbox Games Studios are currently developing "the largest and most creatively diverse lineup of Xbox exclusive games in our history", but details are still thin on the ground.
Senua's Saga: Hellblade 2 is one of those titles from developer Ninja Theory. Everwild is also expected to make its debut on the Series X, alongside a new Forza title and Lord of the Rings: Gollum was also confirmed. It's likely that some games, such as Watch Dogs Legion, might skip a current-gen release and become launch titles for the Xbox Series X and PS5, but who really knows at this point. Microsoft doesn't plan on releasing games exclusive to Xbox Series X until at least a year after the console launches, so we could be in for a long wait.
Recently, it was announced that People Can Fly's sci-fi shooter Outriders and Rainbow Six Siege will be coming to the PS5 and Xbox Series X, with the latter supporting cross-generation cross-play.
Xbox Series X confirmed titles
Alongside the titles mentioned above, all Xbox One games will be available on the Series X and all backwards compatible games will have HDR enabled. Xbox Games Studios titles will be cross-gen for the next few years, so you don't need to plan to buy a Series X on day one.
Several games will benefit from the new Smart Delivery service and titles such as Ori and the Will of the Wisps will be optimised for the Series X. Microsoft and Electronic Arts are handing EA Play over to Xbox Game Pass Ultimate subscribers for no additional cost. The companies announced EA Play will be included with Xbox Game Pass Ultimate starting this holiday.
More Xbox games will be announced in the coming months and we'll be adding them to the list below. Ubisoft recently announced that all its games coming to PS5 and Xbox Series X will cost the same as current gen, though the jury is still out as to whether games are set to become increasingly more expensive.